Note from Zwift Insider editor Eric Schlange:
Team ODZ's weekly "SkillZ and DrillZ" is an effective way to build the fitness and skills needed to race well on Zwift. Of course, the fitness transfers to real-life riding, as will your improved understanding of paceline riding, initiating and covering attacks, how to bridge, sprinting and climbing techniques, and more.
The rides happen each Wednesday at 6:30PM EST, and uses Discord to enhance the experience. Learn more >
Ride leader and coach Ian Murray has agreed to post a follow-up summary each week for the edification of Zwift Insidergers. Enjoy!
---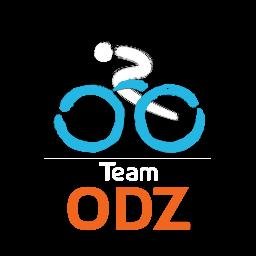 For those who couldn't make it and those that weren't on Discord, we had a fun SkillZ and DrillZ Ride with about 25 or so riders. Today's lesson was on attacking, one of my favorite things to do.
After a brief warm-up, Frank Soltiz demonstrated a short, but fierce attack. The purpose behind the demonstration was to show two things. First, Zwift gives us a visual cue of an attack (the w/kg going orange), and second, what happens if you don't respond quickly. Franks's 20-second attack gave him a 10-second advantage, leaving the chasers a lot of work to do to pull him back. Despite his dropping the effort after the attack, we still had to go harder for longer because we didn't respond right away.
We repeated the exercise a few times with different attackers until everyone was starting to identify and cover the attacks quickly. We then transitioned to covering the attack and counterattack, stressing the importance of always keeping alert. As part of the counterattack drill, we discussed how to time the counterattack, or "going over the top." We identified two prime times:
immediately upon reaching the original attacker and covering the first move or
waiting for the brief lull in the action, and hitting the group right then, taking advantage of others trying to catch a breath.
We finished off the hour by covering multiple attacks from one rider. During the last lap, I took the role of attacker and launched a handful of attacks from various positions in our peloton, sometimes multiple attacks in a row. By the end, everyone seemed to grasp the need for attentiveness and how to cover an attack.
One of our focus areas that we still need to practice is keeping the attacker on the front once he/she is caught unless you plan to counterattack immediately. Remember, if someone attacks, and you cover the move without counterattacking, keep the original attacker on the front to keep them from recovering and attacking again before you can recover from covering the attack. The last thing you want is to go right back into the red if you don't have to do so. Just think of it as punishing the original attacker for his/her insolent behavior.
That's all from this week. Thanks to those who participated. See you next week, and don't forget to check out www.teamodz.com for information on how to get on discord for SDR.