At its heart, Zwift is a social platform. The ability to interact with others begins at the in-game "Zwifters Nearby" sidebar, which shows a list of nearby riders/runners.
This constantly-updating bar sits on the right side of your screen, and while most of the information it contains is pretty straightforward, there are some icons and other indicators which new Zwifters may not understand.
The truth is, Zwift has managed to pack an incredible amount of information into this sidebar! Here's a complete list of what the sidebar contains:
Always-On Elements
Zwifter Name (which can be customized to include your team name or other info)
Country flag
Power in w/kg (or pace for runners) – turns orange when you exceed 8 w/kg
Distance covered
Time gap in seconds to selected rider
Type of power device (zPower or smart trainer/power meter)
Badges for verified account, pro rider, and pro triathlete (pro riders are orange, triathletes are green)
Pace partner beacon
Status Icons:

Zwift employee status
Following
Structured Workout in progress
Companion app connected
Steering enabled
Temporary Elements
New segment PR
Ride On button: this pops up when a nearby rider gets a PR, starts an FTP test, completes a workout, takes a jersey, or gives you a Ride On (assuming you didn't already give them a Ride On)
FTP test in progress
Leader's jersey: shows when a rider has grabbed a sprint, KOM, or lap jersey (read more)
Anti-sandbagging triggered (read more)
Registered for Zwift Academy (this may be discontinued)
Boost active (this may be discontinued – read about Boost Mode)
Event-Only Elements
Category
Rider event placing (only shows if this feature is enabled for the event)
Event title (only shows if rider placing is enabled for the event)
Rider count (total shows on top if rider placing is enabled for the event, bottom number shows rider count less those listed in the sidebar)
Beacon indicator (yellow or red)
Whew. That's a lot!
To help you see where each element fits into the side bar, I've cobbled together this visual from various screenshots so we can get all the elements in one place: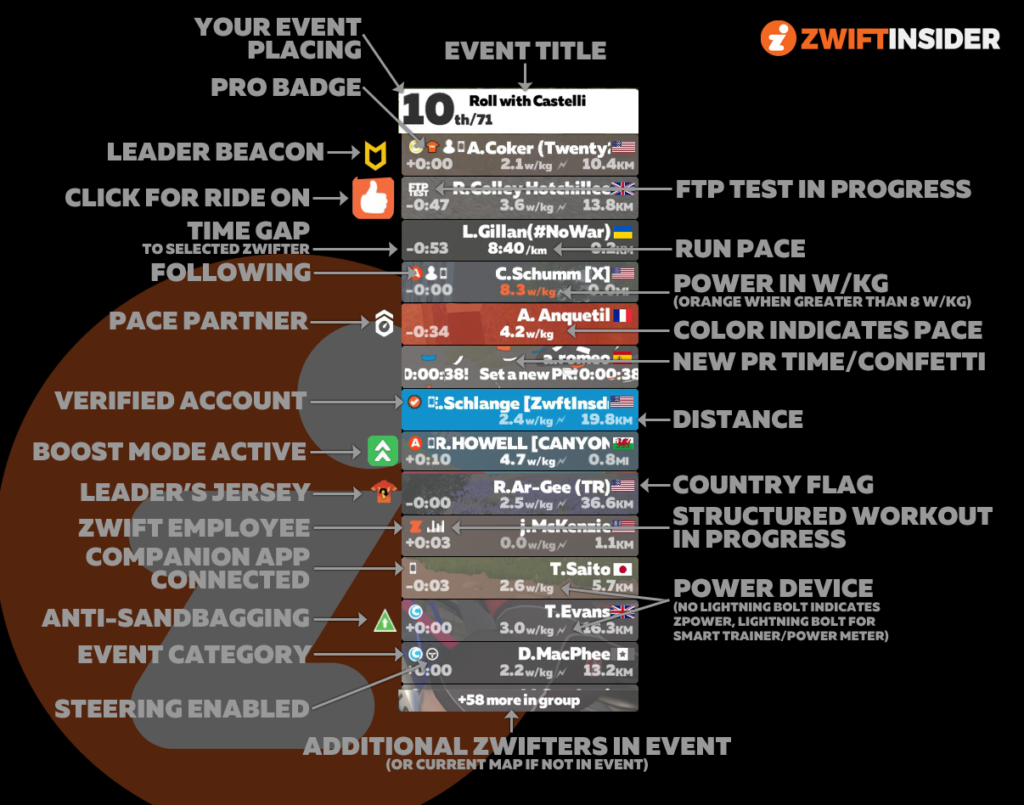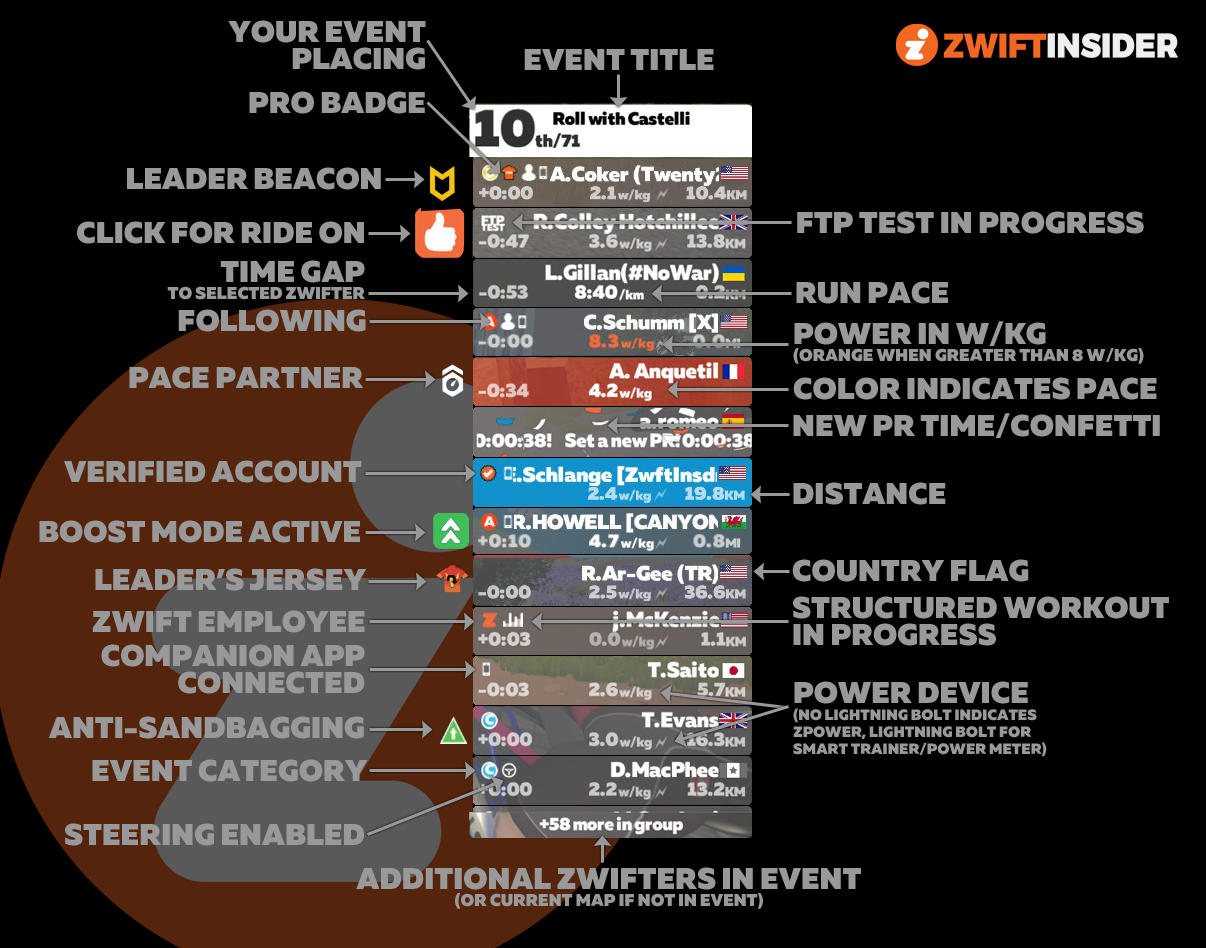 (Please note this is a composite image. So while Casey Schumm is probably currently sprinting on Zwift, I highly doubt T. Evans is a sandbagger. And Amanda Coker doesn't lead the Roll with Castelli ride! The image is for illustrative purposes only.)
Questions or Comments?
Post below!