Since Wednesday's announcement of Zwift's latest investment round I've been digging around for more info on Zwift's new investors and how ZHQ plans to use their funding. Info sources include the original press release, a Q&A document furnished to the media, this forum topic from ZHQ, and a very interesting (yet mostly secret) Facebook Messenger chat session with Eric Min.
Today, let's talk about the investment (and investors). Part 2 will look at the implications for Zwift's future in terms of game development, hardware, and more.
Total Investment to Date
Zwift's funding began with an initial $7 million friends and family round, which was followed by a $10 million angel round and a $27 million first major funding round. December 2018 saw a $120 million series B, then Wednesday's announcement was a $450 million series C.
That brings total funding to $614 million, although it's quite possible that additional investment has been made – some reports are stating $620 million total investment.
Zwift as a Unicorn
Zwift's announcement stated that the latest $450 million investment was a minority investment, meaning it constitutes less than 50% of the total shares of the company.
If $450 million purchases less than 50% of the shares, that means Zwift is valued at over $900 million. Indeed, their Q&A doc confirms that Zwift is valued at over $1 billion, giving it unicorn status. (Privately-held firms valued at over $1 billion are referred to as "unicorns" because they're so rare.) Certainly cause for the founders to celebrate, which Eric Min did just yesterday, tagging co-founders Jon Mayfield, Alarik Myrin, and Scott Barger:
Zwift Today
Zwift isn't profitable yet, but that's all part of the plan. What investors certainly are seeing is this year's 3x increase in activities uploaded to the platform (YoY). They've had 2.5 million accounts registered since launch, and over 1 billion miles ridden.
The company currently has 350 employees, with plans to hire more to fast-track game and hardware development.
New Board Members
Any new round of investment will bring up the question: who are the decision-makers? Are new investors being given governance rights on Zwift's board of directors, and what are their interests?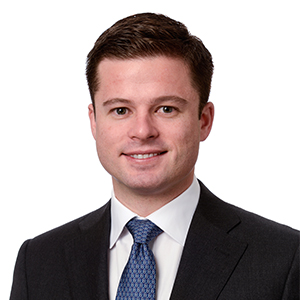 What Zwifters are really asking is… do these investors want what the Zwift community wants?
According to Zwift, two investors are being added to the board as a result of the latest funding round. Stephen Shanley, Director at KKR and Head of Technology Growth Equity in Europe, is the first. (KKR led this latest funding round, meaning their investment in Zwift is in the hundreds of millions.)
Europe is Zwift's fastest-growing market, so adding Shanley to the board makes sense, as Zwift states that Europe will "continue to be our main target for expansion this season."
The second investor being added to the board is even more interesting, in my view. Ilkka Paananen is Co-Founder and CEO of Helsinki-based Supercell, a mobile game developer behind some uber-popular games including Clash of Clans and Boom Beach. (If you haven't heard of those games, ask any boy between the ages of 10-16…)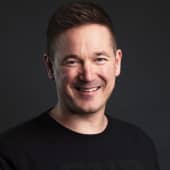 Reading Supercell's story, it's clear they have learned plenty since launching in 2010. How will that learning affect Panaanen's governance on Zwift's board? Will he push for reorganization around the idea of "extremely small and independent teams of passionate people"? Will he want Zwift to narrow their platform focus to Apple products? Or will micropayments make their way onto the platform, despite Eric Min saying years ago that this wasn't going to happen?
Nobody knows at this point. But my hope is that Paananen will help Zwift to do more in terms of game development, and to do it faster and better than ever before.
KKR + Zwift
Reaction to the series C news from the OG Zwift community has been surprisingly negative, with Zwifters prophesying price increases, investor sell-offs, and no significant improvements coming to the platform. But KKR isn't a small band of nearsighted dummies. They've been around for 40+ years and currently manage $222 billion worth of assets. Their gross IRR is an impressive 25.6% since 1976, meaning they know how to manage their investments with an eye on profitability.
According to Zwift, "We've built a fantastic relationship with KKR over the past year. They have the global resources, the reach, and the right people to help take Zwift to the next level."
Zwift is sold on KKR. What does KKR see in Zwift? Here's what they said (emphasis mine):
Zwift is the pre-eminent training brand for the cycling community with a best-in-class management team, strong growth track record and a differentiated product and platform which has driven loyalty and engagement from its community of users.

The company has significant further growth potential including further investment into the digital product and hardware, adding increased functionality, and expansion into adjacent areas of esports.

Zwift is also supported by strong macro growth drivers with growing demand for at home fitness, gaming, activity tracking, and digital health.
Specialized + Zwift
Specialized is another investor named in the latest round. They've invested in Zwift through their venture capital fund, cheekily named "Zone 5 Ventures".
Zwift says that Specialized's investment represents the beginning of a "strategic partnership" between the brands. I'd say that partnership began years ago, as exemplified by Specialized bikes being the top in-game performers and current/past partnerships including Specialized sponsoring the Zwift Tri Academy.
What does Specialized bring to the table? My guess is their materials/manufacturing/R&D expertise will be brought to bear as Zwift moves to develop their own hardware – specifically a smart bike of some sort. Speaking of hardware…
Amazon Alexa Fund + Zwift
Amazon's Alexa Fund was named as one of the investors in this latest round, and this is a clue pointing toward future Zwift features. The Alexa Fund's goal is stated simply: it provides "venture capital funding to fuel voice technology innovation".
Does this mean Zwift will finally integrate some voice tech into the game? More on that in part 2…
Up Next
In part 2, I'll look at what this funding may mean for Zwift in the near and mid terms. This will include discussion of the UI upgrade, which Zwift has begun calling the "old sweater" – something they designed, didn't launch, and have now outgrown. How long will Zwift spend knitting the new sweater? Winter is coming…