Road racing fans have followed a dramatic Vuelta a España for the past few weeks. It began with a rain-slicked TTT starting block in waning daylight, and it ended with American Sepp Kuss of Team Jumbo-Visma as the surprise winner!
Related: read "An Interview with Sepp Kuss On Alpe du Zwift" >
Kuss began the race as a super domestique, having completed this year's Giro d'Italia and Tour de France where teammates Primoz Roglic and Jonas Vingegaard took home respective wins. Roglic and Vingegaard were both in the Vuelta, and both were considered top podium contenders.
Nobody expected an overall win from Sepp, "The Eagle of Durango." But many fans had suspected "GC Kuss" was capable of such an achievement.
Once he got into the breakaway and took the red jersey, the world wanted to see him keep it. (When have we last seen cycling fans was so galvanized around a single rider?) Despite some strategic snafus, Jumbo-Visma eventually boarded the unstoppable GC Kuss train, supporting him to victory and becoming the first team in history to win all three grand tours in one year.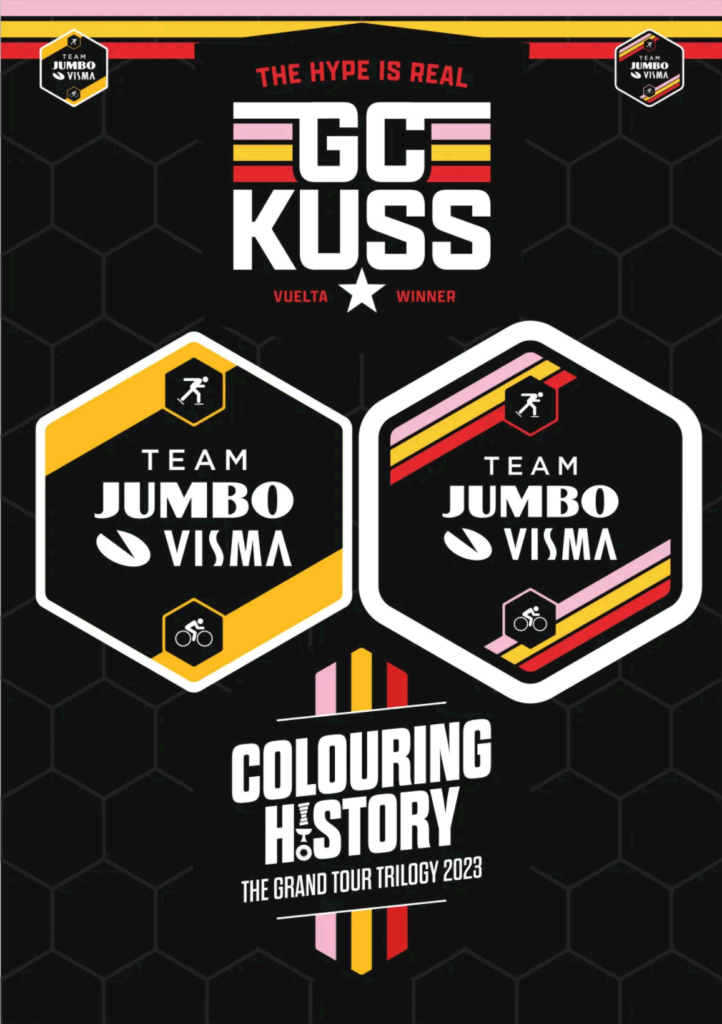 Kuss is the first American in 10 years to win a grand tour (Chris Horner won the Vuelta in 2013).
Tomorrow, he'll will be doing a victory lap (several, actually) on Zwift. Join in and message him your congratulations! The ride takes place at 12:30pm UTC (7:30am EDT/4:30am PDT).
This is a 45-minute ride at a social pace (1-2.5W/kg). We'll be on the Volcano Circuit route in Watopia.