Editor's note: this post was originally published in January 2018, and over the years it has generated no small amount of interest from rowers looking for a more interactive experience. In July 2020 Zwift CEO Eric Min mentioned in a podcast that rowing would be released "in a few weeks"… and that never happened.

Despite Zwift's reluctance to pull the trigger on rowing, we still hold out hope that one day all that beautiful water in Watopia will be put to good use. So here's an updated version of this post which reflects the current state of apps and other add-ons which can make your Zwift rowing experience a fun one.
First, I want to be clear: I'm not an experienced rower. I'm also not an experienced software or hardware hacker. But I do enjoy rowing workouts, and I do enjoy a useful tech hack.
So when I first heard of a few Zwifters who had figured out how to row in game (that is, use their rower to power their Zwift cycling avatar) I was intrigued. This was early in my Zwift life, and I spent some time poking around online, tried to get myself hooked up… and gave up after a couple of hours. It was all doable with little or no extra hardware/software needed – but it would require too much time and learning on my part to implement. Not worth it.
Fast forward a couple of years (January 2018), and astute Zwift Insider reader Victor Bastiaansen emails me with news about a new feature in the PainSled app which makes it easy to connect your Concept2 to Zwift. It got my attention, so I headed down to the garage and spent 15 minutes setting it up. Viola! I was rowing on Zwift.
What You Need
Your exercise equipment:

Concept2 rower or skierg with the PM5 head unit
Concept2 rower or skierg with the PM3 or PM4 head unit and the (out of stock) LiveRowing cable
WaterRower with S4 head unit

An iOS or Android device to run the PainSled or RowedBiker emulator apps
A device to run Zwift. This device must either support Bluetooth connections OR you can use the Zwift Companion app to pick up the Bluetooth power signal and send it to your Zwift session, so you can Zwift on a device that doesn't have native Bluetooth.
Getting Started
These instructions cover the Concept2 PM5 head unit. (I don't have access to a WaterRower or a Concept2 PM3 or PM4, so I can't give specific instructions for those.)
Make sure your PM5's firmware is up to date. (If you're like me, you never updated it after purchasing the rower.) I connected the PM5 to my Windows laptop via USB, downloaded the Concept2 Utility, and updated the firmware. It's a simple process.
Install the PainSled or RowedBiker app on your iOS or Android device

PainSled: enable the ZWIFT option in the Settings page
RowedBiker: follow the instructions to connect to your exercise equipment

Connect PainSled/RowedBiker to your Concept2's PM5. To do this, click More Options > Turn Wireless On on your PM5. Make sure Bluetooth is enabled on your iOS device, then your PM5 should quickly connect to PainSled/RowedBiker. If you start rowing, you will see your wattage on the iOS device.
On your Zwift device, connect to your PainSled/RowedBiker iOS device as your power meter. You can also pair other sensors on your Zwift device (such as your HR monitor).
Get Zwifting!
And that's all there is to it. For me, I'm running PainSled on my iPhone, and Zwift on my iPad. It's quick and easy to jump on whenever I'd like… faster than signing into Zwift on my PC, in fact. Here's me in a messy garage testing out my setup:
Note: there are other ways of hooking this up (via Zwift Companion, the CABLE ANT to Bluetooth bridge, etc): see comments below for some of these ideas.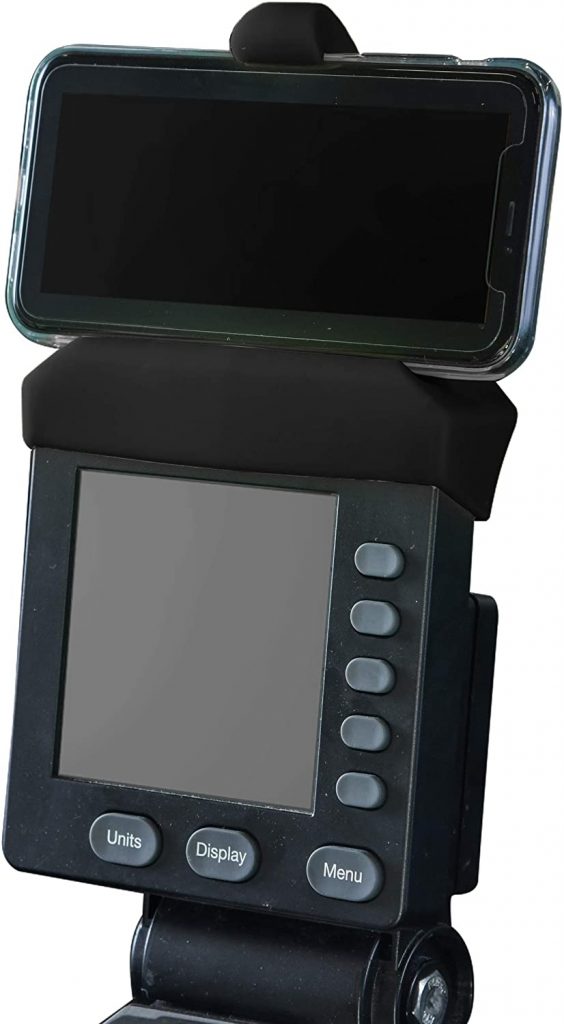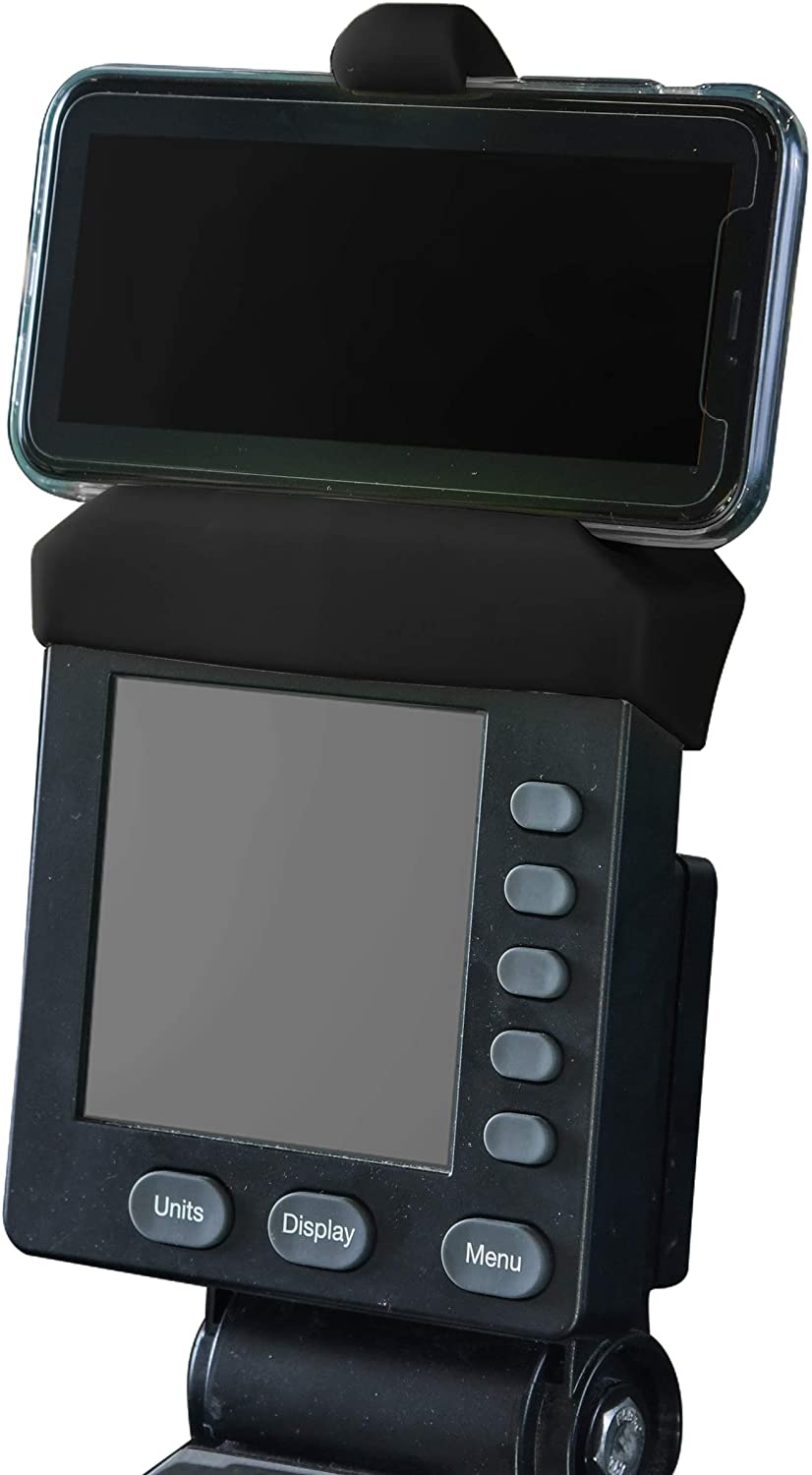 Upgrade Your Setup
I purchased this Concept2 tablet holder on Etsy to hold my iPad. Just a few pieces of plastic, but it works great, and is adjustable to hold a variety of tablet sizes.
I also purchased this phone holder from Amazon, which perches my phone securely in landscape mode at the top of my Concept2's head unit.
Questions/Comments/Tips?
Chime in below!