Giant and Liv Cycling wheeled out their best group leaders for the Ride Like King events that were hosted May 14-16, resulting in fantastically-organised and inclusive Group rides. 
Over the weekend, some 5000 riders took part across the 6 events, resulting in 300 Buffalo bikes being donated to the World Bicycle Relief Charity.  Global Marketing Director and fellow Zwifter An Le told us, "The global community came together for Ride Like King 13 to celebrate cycling, and to ride for a better world."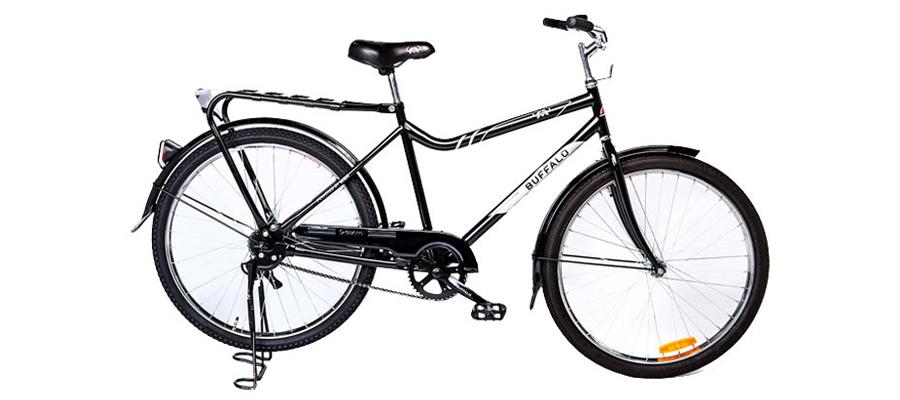 The stats for the event are staggeringly good:
5000 riders (double the number from last year)
195,000 kilometres ridden
150 bikes earned
Giant Group matched the number of bikes earned by the community 1:1, resulting in 300 total bikes donated (compared to 100 last year)
The two Tims' view of the event
I was one of the many who participated and I thought it was well-organised, relaxed, and fun.  My ride was led by Zwift legend Tim Searle, who is a Giant Ambassador. He did the Giant brand proud.  As you would expect from Tim, his ride was nicely paced and there was good conversation along with plenty of encouragement. I spoke with Tim several days after the event and he told me that "it was an honour to lead the opening Ride Like King event on Friday."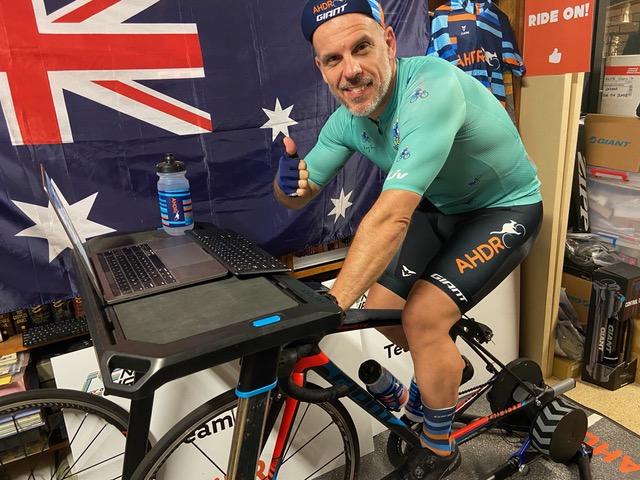 Tim explained that he attended 4 of the 6 rides in one capacity or another, whether as a back-up lead, or to provide some mentoring to ensure that the rides went as planned.  Tim said that "there was a significant amount of preparation that went on behind the scenes and it was nice to see it come to fruition."  The preparation that Tim noted included recommending the routes to ride and creating a 'Ride Leader Guide' which was an aid for the Group Leaders to ensure that the rides were similarly paced and delivered the key messages.  Tim explained that he wanted "all group rides to be paced around 2 watts per kilo, allowing all abilities of riders to stay with the Group Leader." 
Tim was particularly pleased with his ride as the group settled down into a nice pace, very early on, allowing two key messages about the event to be communicated which were:
What the ride was about –  a celebration of King refinding his passion for cycling
Raising awareness of the World Bicycle Relief charity and helping secure the kilometers that would result in Buffalo bikes being donated
Tim highlighted that a key part of the ride was to "encourage people to complete the event because the more people rode, the more kilometers were clocked up, resulting in more bikes being donated."
I for one enjoyed the ride and also enjoyed zipping around London on the new Giant TCR Advanced SL Disc.  (In real life, this bike has been getting excellent reviews, including "2021 Superbike of the Year" from Cycling Plus/Bike Radar – read the review.)
Given the number of riders that took part, I would like to think that next year, Giant and Zwift will look to add a few extra time slots, particularly on Friday.  With roughly 1000 riders per event, I am confident that a few extra sessions, particularly on Friday, would be well received.  This event was the sort of ride that you would enjoy doing on a Friday evening: gentle, with good company. A brilliant way to ease into the weekend. 
With a cool jersey earned and (more importantly) support given to help World Bicycle Relief, it certainly felt a worthy effort.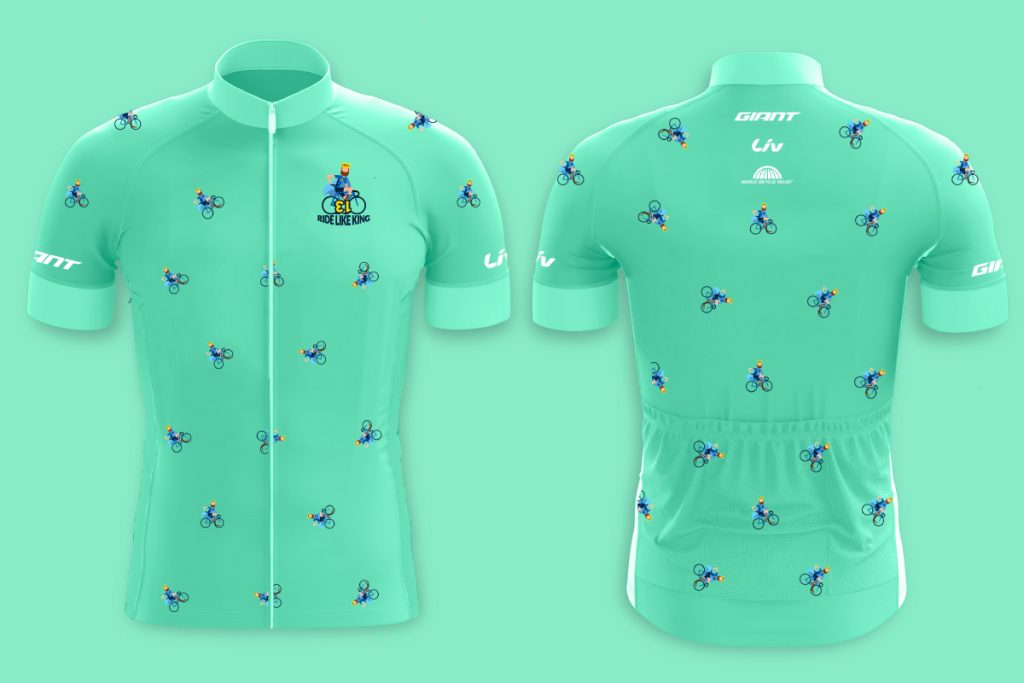 Your Comments
Did you take part in a Ride Like King event? Share your experience below!