YouTube has many great videos and is a wealth of information – sometimes in surprising ways.  Whilst navigating to watch the latest Zwift Community Live event, one advert appeared.  Usually, I skip them, but not this one.  It caught my attention as it promoted the 'Ride Like King 13' event…
Intrigued to find out more, I caught up with Giant's Global Marketing Director An Le.
What is Ride Like King?
An Le is a fellow cycling enthusiast and Zwifter, so we took a leisurely ride along the Beach Island Loop in Watopia where he shared the history of the event and its achievements over the years.  Having worked in the company for 16 years, An has seen the evolution of the event from an internal one to the global event it is today. 
In 2007, at age 73, Giant Group King Liu completed a 15-day, 927km ride around Taiwan.  This resulted in a renewed passion for cycling and the benefits it brings to the individual, community and country.  Following this, King travelled to countries and spoke with governments to promote the positive impacts of cycling. His message resonated within the company as well. An told me, "it inspired his own employees to express their passion for cycling."  
'Ride Like King' started in 2009 as a small event within the Giant Group to celebrate their founder's passion for cycling. But it grew to be an annual event by Giant and Liv Cycling and now is in its 13th edition.  Zwift is an active partner and has been hosting the event on its platform since 2018 because, as An says, "Zwift is the best way to connect the global community to support the event".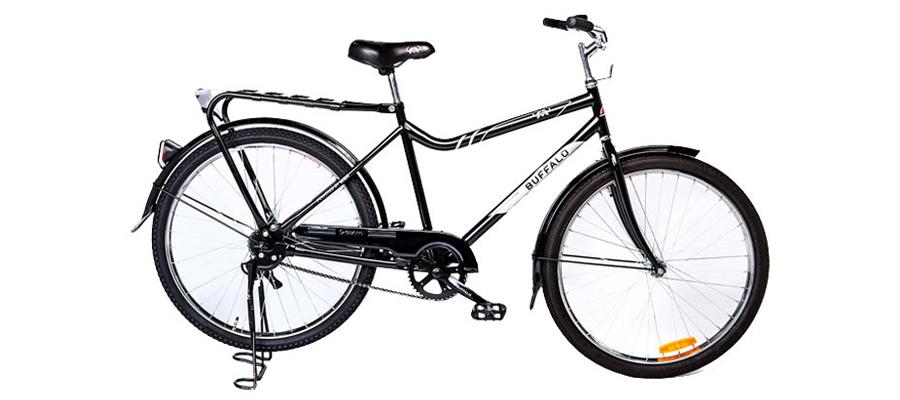 The theme of the event is "Ride for a Better World."  For every 1300km completed during this Zwift event, Giant Group will donate a Buffalo Bicycle to World Bicycle Relief (WBR). Giant Group will also match the total number of bikes unlocked by participants, doubling the impact.  Last year, 100 bikes were donated and it would be good to beat this target!
Now at 86 years old, King Liu's passion for cycling is stronger than ever – with the majority of his riding now taking place on Zwift.  Incidentally, I learned that the Giant Group which King Liu has established is the largest manufacturer of quality bikes in the world. Watch what King Liu has to say below:
Partnership with World Bicycle Relief
What is interesting and not that well known is that Giant Group has been supporting the manufacturing of the Buffalo Bicycle since the beginning. This is the second year that the Ride Like King event is partnering with World Bicycle Relief (WBR) and supporting the charitable cause of sending bikes to communities in developing regions.  As An Le stated Giant Group has "always believed in the power of bicycles, and always will."
You can also donate to WBR and help change lives >
Events on Zwift
This year to cater for all timezones there are 6 events, starting Friday 14th May and finishing on Sunday 16th, with different courses to ride at different times.  Riders will be assigned the new Giant TCR Advanced SL Disc bikes for the open rides or Liv Langma Advanced SL bikes for the women's rides. There are two groups: A group is open to all genders, whilst B group is a Women's Only ride.
I caught up with Giant Brand Ambassador and avid cycling jersey collector, Lee "Hollywood" Turner, who has ridden this event many times over the years and he told me, "'Ride Like King' is a great event and a for a great cause.  I am impressed with the new jersey and that in the promotion videos, King's watchband matches it." I noted to Lee that only he, with his eye for cycling fashion, could pick up on that detail.
There are three routes to choose from, and each route has two timeslots. The schedule for the events are as follows:
Friday, May 14th @ 10am GMT/8pm AEST and 5pm PST
London's Greater London Flat (2 Laps)
Total Distance: 28.9 kms
Total Elevation: 45 meters

Saturday, May 15th @ 8am GMT/6pm AEST and 9am PST
Watopia's The Magnificent 8 (1 Lap)
Total Distance: 29.1 kms
Total Elevation: 155 meters
Sunday, May 16th at 10am GMT/8pm AEST and 9am PST
Richmond's Libby Hill After Party (1 Lap)
Total Distance: 33.2 kms
Total Elevation: 108 meters
Sign up for events at zwift.com/events/series/ride-like-king-13
Jersey Unlock and Prize Drawing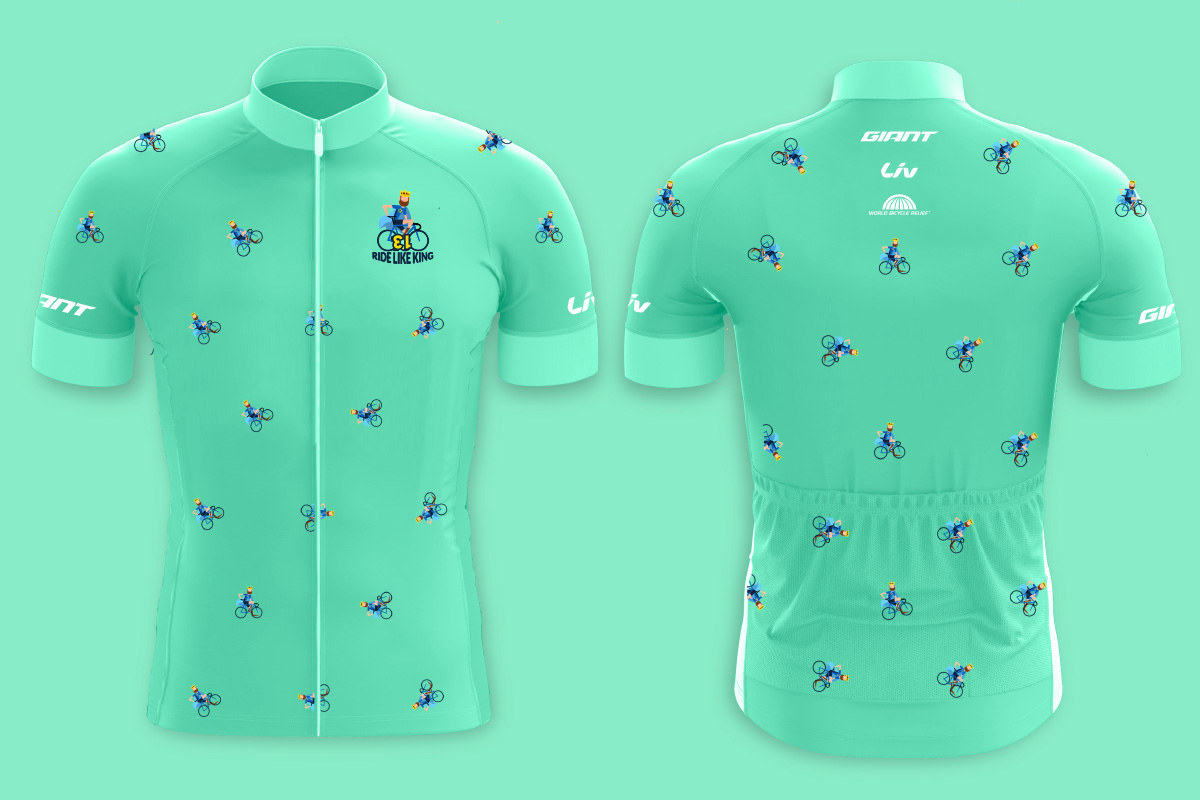 Completing one of the events will unlock the RLK13 jersey!
Riders who finish any of the stages are eligible to win IRL prizes. Five randomly-chosen riders from each event will win a limited-edition Ride Like King 13 jersey, signed by King Liu.