Zwift has just announced via a forum post that they are rolling out the ability the "Return to Home" when saving your activity.
While it may sound a bit odd, this actually big news to many Zwifters, since it's probably the most requested feature in Zwift history.
PC and Mac First
The feature will be released today on PC and Mac platforms only. Zwift says, "This feature will be released on iOS / Android / Apple TV at a future date."
iOS / Android / Apple TV users may complain about the delay, but it's important to note that these platforms have the easiest/quickest Zwift reboots. PC and Mac users, on the other hand, typically take 3+ minutes to save an activity then restart a new activity, and this update changes that!
How it Works
It's not rocket science – it works exactly as you would imagine. Now when you save or discard your activity, you're taken back to the home screen, where you can choose a new route, join another rider, choose a workout, sign up for an event… or click "Exit" to leave the game.
Users will notice two changes to the interface, which enables this "Return to Home" feature. The first is a revamped Save/Discard dialog. The second is the "Exit" button on the home screen: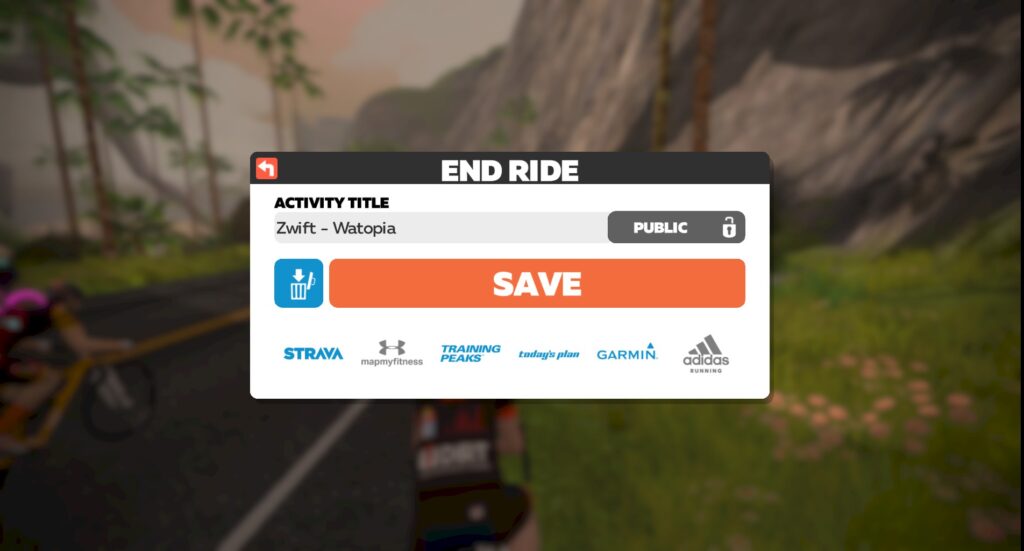 The new Save dialog includes a photo picker, but only if you've ridden at least 2km. (And yes, the photos that show up are only those taken during the current activity):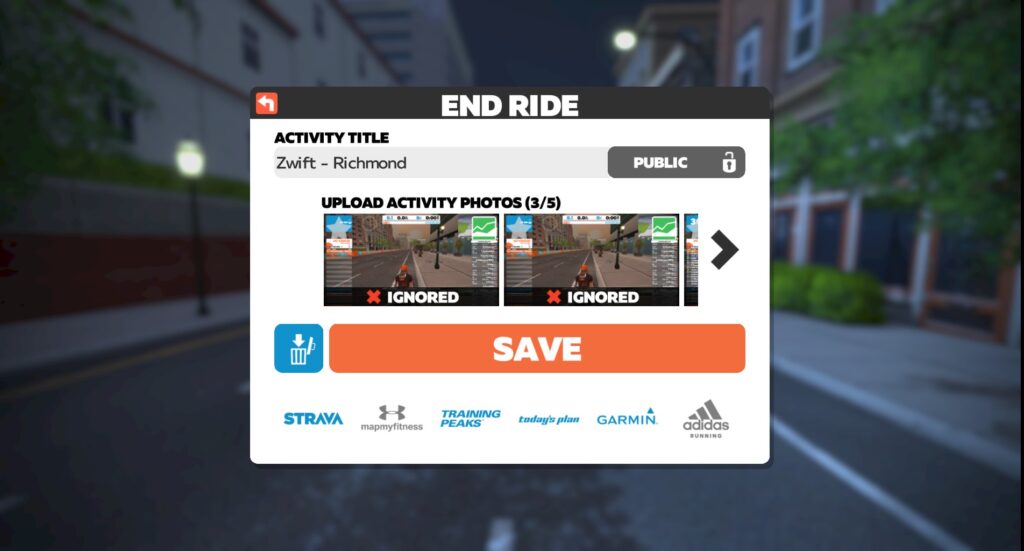 If you end your session using the Companion app, the new UI looks like this: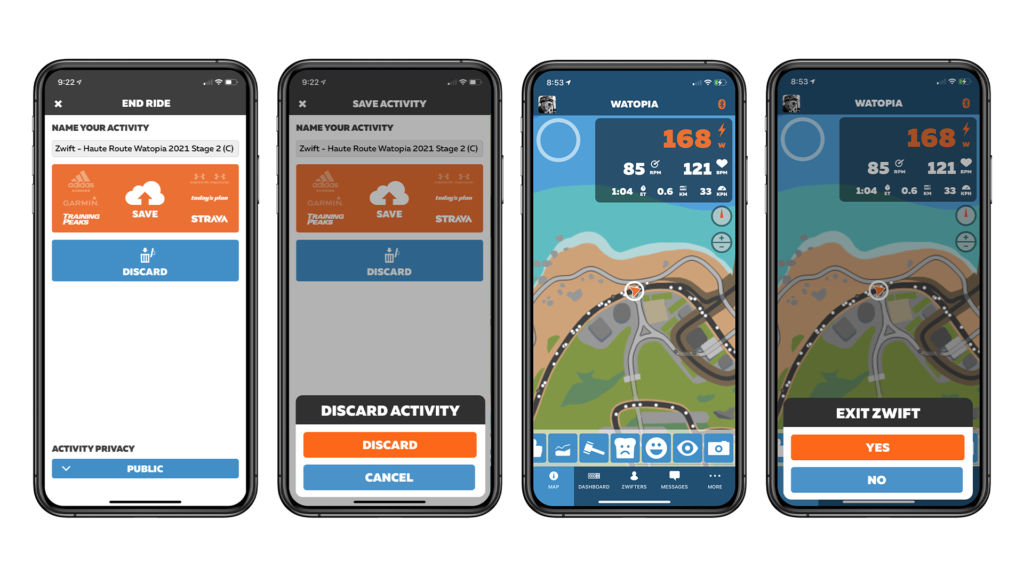 New Deployment Method – Who Dis?
We're excited to finally have "Return to Home" – but we're more excited about how Zwift rolled this feature out. Did you notice what changed?
This feature rolled out without an update to download!
That means Zwift has developed the ability, in some measure, to bake new features into downloadable releases, then remotely enable those features for select users (in this case, PC and Mac platforms). This opens up a world of new feature testing potential – imagine rolling out a new feature just to experienced (level 40+ users) for testing and feedback. Or only to users who have led rides.
Zwift says, "in an effort to better test new functionality roll outs, we're evolving our feature deployment in a way that's independent of a game client download. While we didn't deploy this one perfectly, we are excited about additional capabilities to test features and functionality with smaller segments of our member base – this ensures better testing, better iteration, and a better final product for all Zwifters."
Your Thoughts
Share below! You might also want to share questions or comments on Zwift's official forum thread.