The more you ride indoors, the more you'll feel the need for certain accessories that aren't necessary outdoors: fans, sweat towels, desks, etc. These aren't major purchases, but they still pay off big in helping you train your best.
This is the first post in a series covering recommended accessories for new Zwifters. Today, we're talking about the first accessory any Zwifter needs: a fan! Why is a fan so important? Because without one you'll overheat, causing your body to throttle down your power so you can't perform at your best.
Simply put, if you want to push to your maximum potential on Zwift, you need good airflow around your body. Because sweating isn't the goal… power to the pedals is!
For more on this, read How Much Fan Do You Need When Riding Indoors?
Here's our short list of recommended fans for Zwifters.
Small Budget/Small Space: Honeywell HT-900
If you don't have much money to spend on a fan and/or the fan needs to fit in a very tiny space, the Honeywell HT-900 Super Turbo Table Fan is your answer. It's small, but punches above its weight by moving more air than other budget desk fans.
Pro tip: don't be tempted to save a few bucks by purchasing the Amazon Basics version of this fan. Honeywell's moves more air and is built better!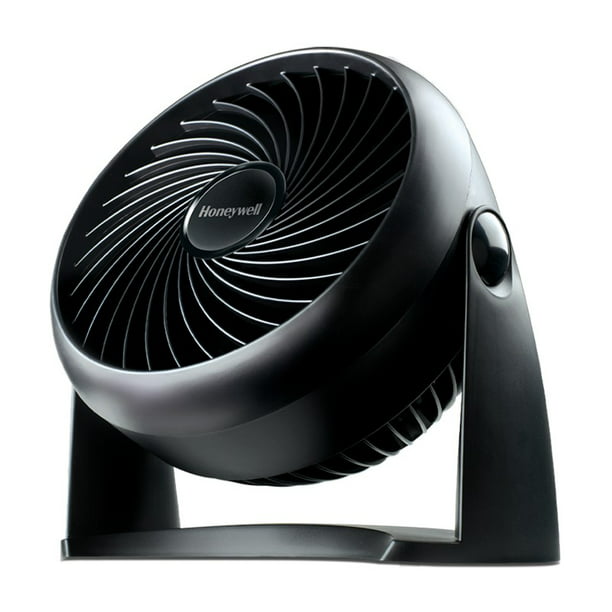 Pros:
Low price
Quiet
Small footprint
Cons:
Moves less air than big fans
No remote (see "WiFi Smart Power" section below for help with that)
Headwind On a Budget: Vacmaster AM201R
Want to feel a lot of wind in your face, but don't want to pay the premium price of the Wahoo Headwind (below)? The Vacmaster AM201R Portable Air Mover with Remote Control moves a similar amount of air (Vacmaster claims "air speeds up to 32mph") for a much lower cost.
The biggest downside vs the Headwind is the shape of the airflow, which is wider than the Headwind's but not nearly as tall. Depending on how you set it up, you'll probably end up getting coverage across the full width of your body (and then some), but not the full height.
Still, this seems like a fan made for indoor riding. Tilt this beauty at 45 degrees, attach the remote to your handlebars, and Ride On.
Budget trimming tip: if you don't care about having a remote, the Lasko U12104 moves a similar amount of air in a similar pattern, for 25% less cash.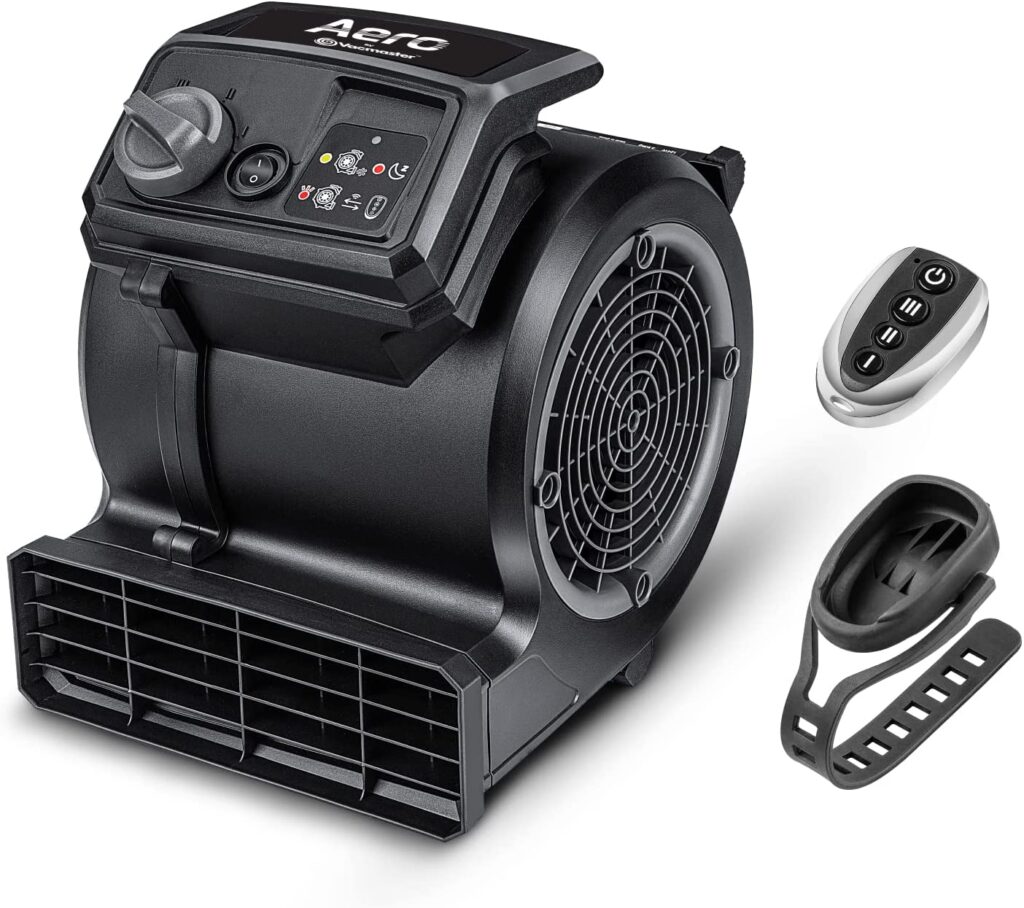 Pros:
Low price vs Headwind
Super strong airflow
Handlebar-mountable remote
Big Air: Lasko H20660
You'll need a big fan to move a lot of air in a wide "shape". Lasko's H20660 Metal Commercial Grade Electric High Velocity Floor/Wall Fan ticks all the boxes: it's built better than slightly cheaper models like Lasko's Wind Machine, includes a remote, and moves a pile of air (3460 CFM). Just don't expect it to be quiet at high speeds!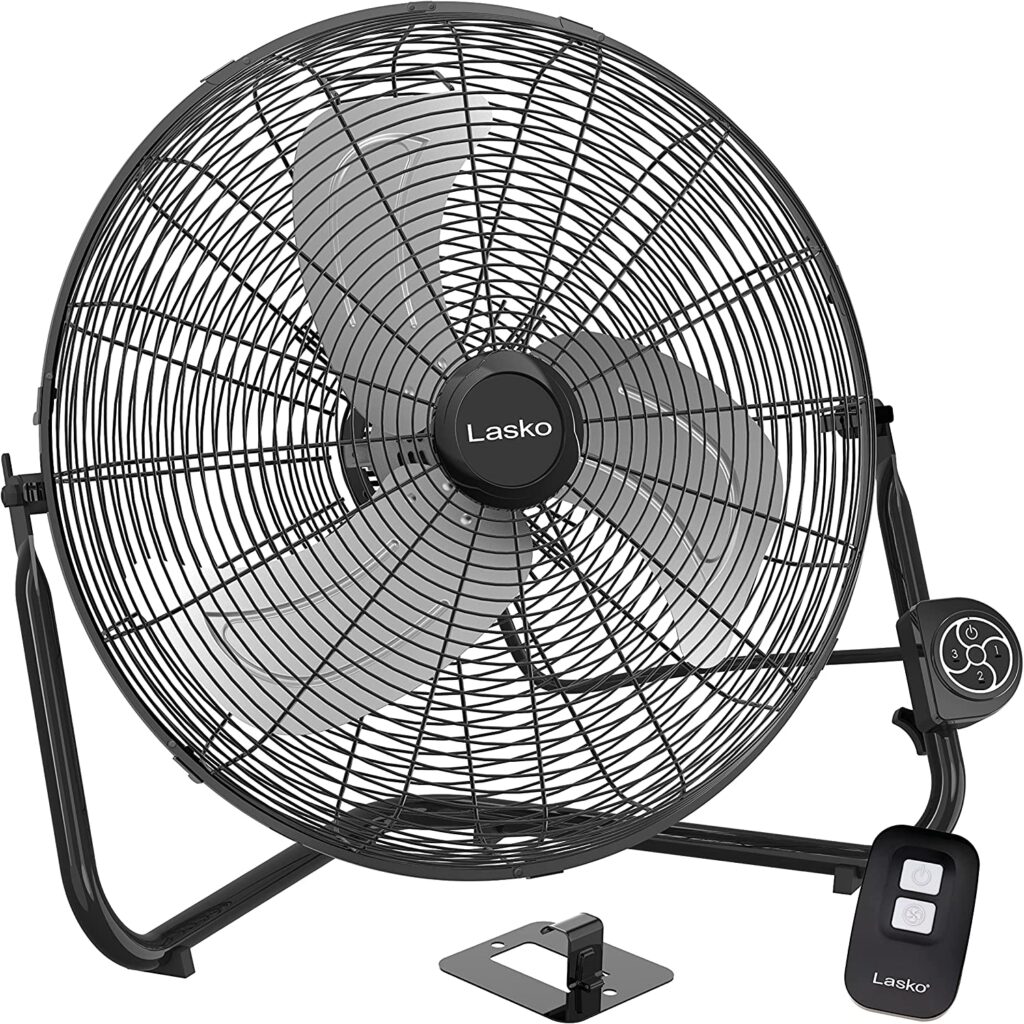 Pros:
Wide coverage gets your whole body
Includes remote
Moves lots of air
Cons:
Large size
Noisy at high speeds
Premium Cool: Wahoo Headwind
Wahoo's Headwind is head and shoulders above the rest, both in features and price.
Premium features include the ability to automatically change fan speed based on your trainer speed or heart rate – something you won't find in any other fan. The Headwind can also be controlled via the Wahoo app, letting you easily set the fan to whatever speed you'd like.
The "shape" of the fan's air also matches the shape of your body, so you get full coverage simulating speeds of over 30 mph.
The only complaint, apart from price, is that many setups require the front of the headwind to be raised. It would be nice if the front legs were height-adjustable, but in lieu of that you can always buy the ANGL'R kit from Traxxion Dynamics.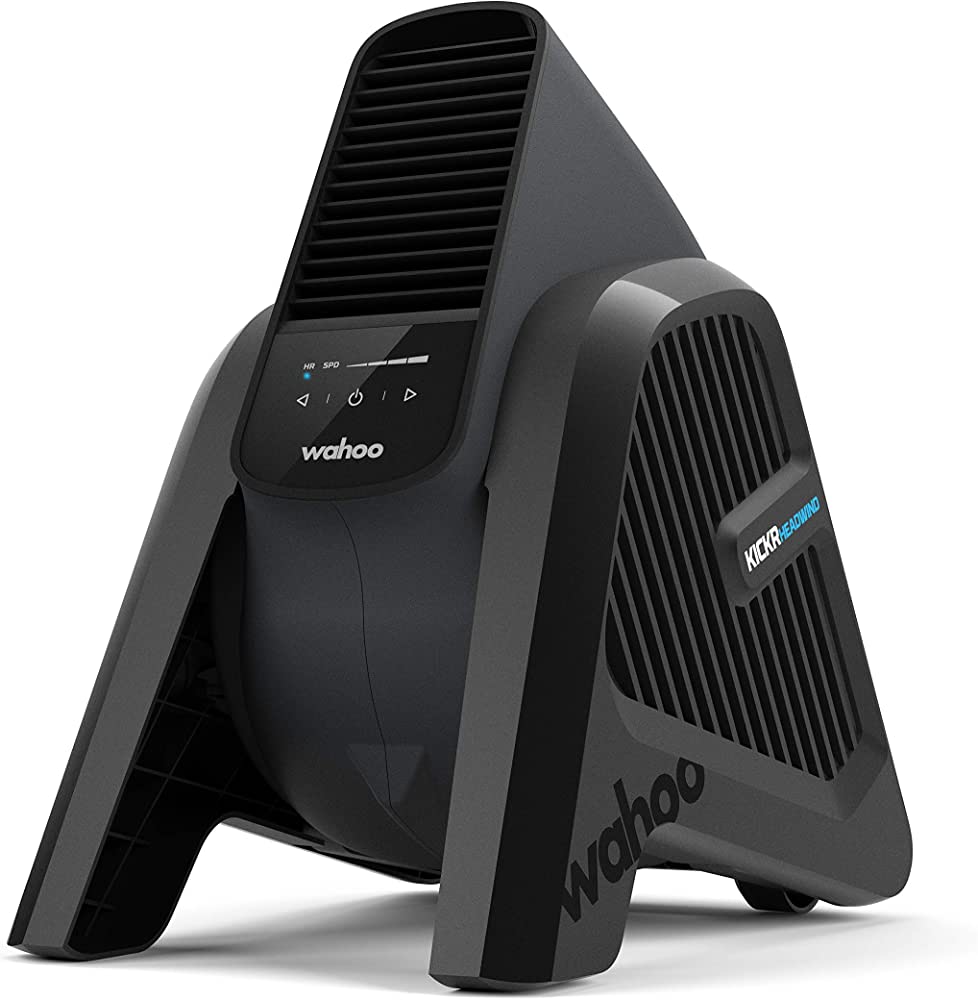 Pros:
Automatic control based on HR or speed
Controllable via phone app
Strong, properly-shaped airflow
Cons:
High price
Front legs aren't height-adjustable
Looking for a way to power on your fan remotely? Want to easily turn off your trainer and accessories when you're finished? Setting up your Pain Cave with WiFi smart power is the way to go, since it lets your turn on individual power plugs easily using a phone app or even Alexa. "Alexa! Turn off my fan!"
Here are three options that represent the different form factors for smart plugs: a power strip (if you need power closer to your bike/trainer), an outlet extender (to add additional plugs and smart capabilities to your wall outlet), and an outlet replacement (for a clean look).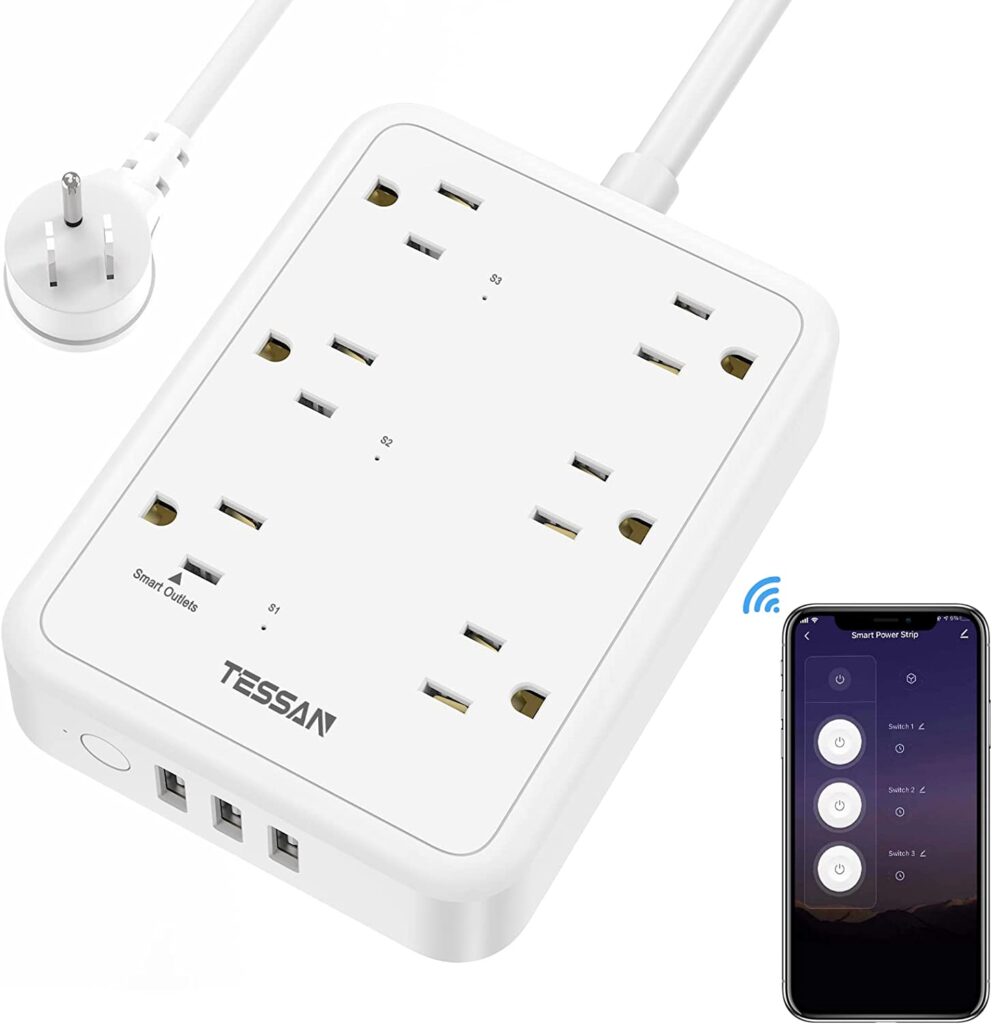 Smart strip with a longer chord (6′) and surge protection.
GHome Smart Plug Outlet Extender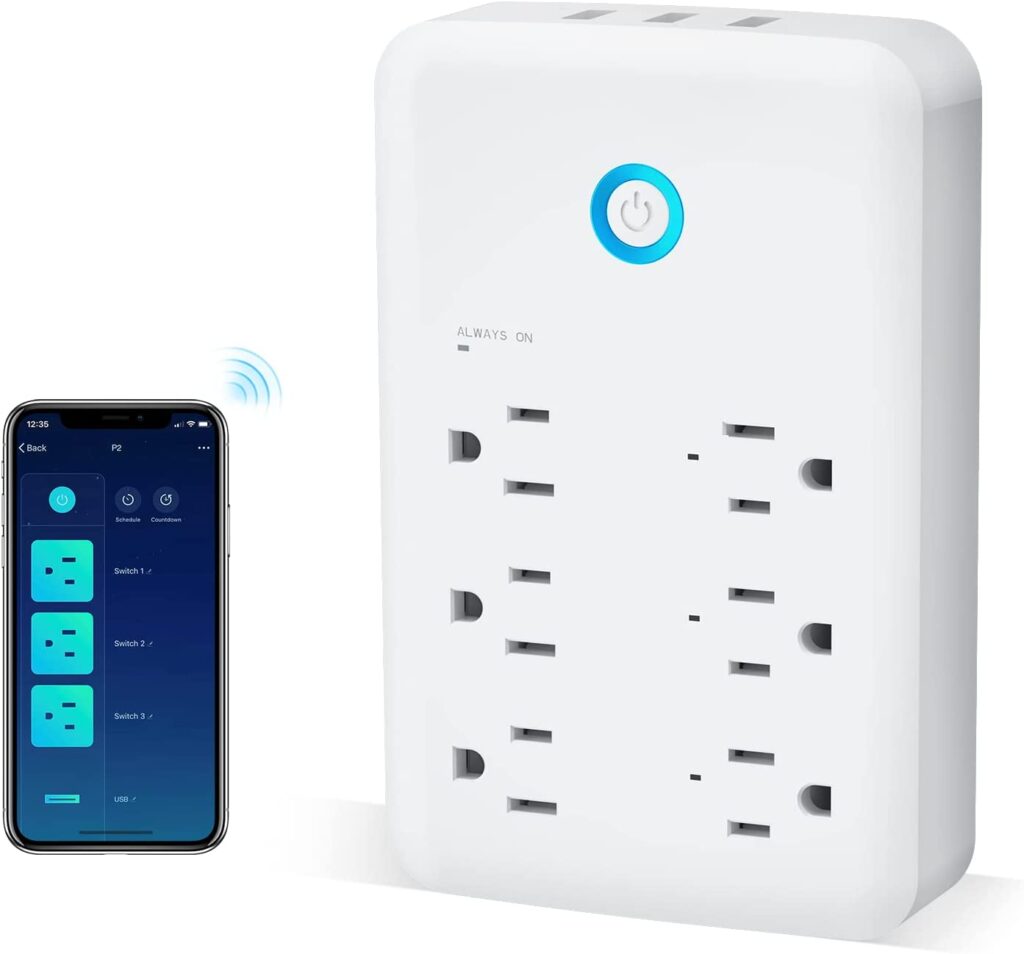 Mounts into existing outlets to give you surge-protected smart plugs.
Amazon Basics Smart In-Wall Outlet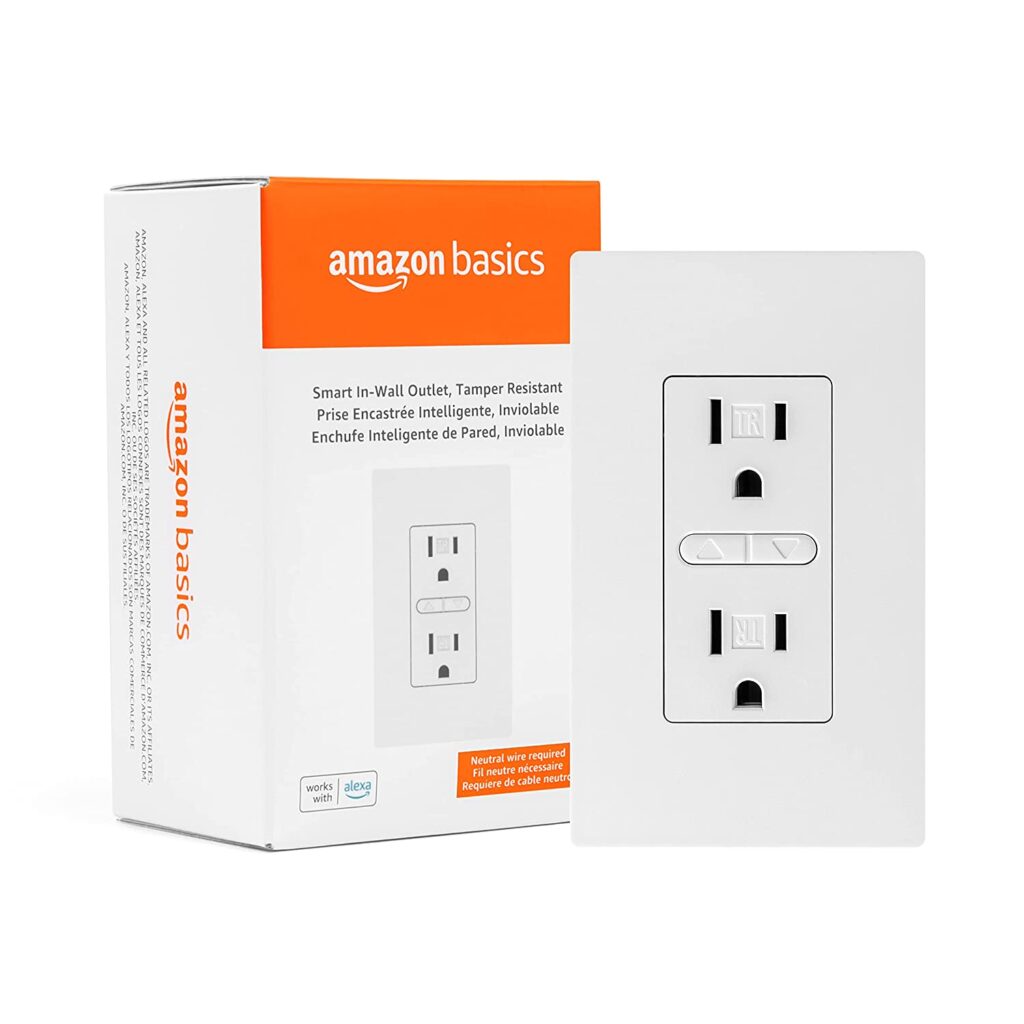 Clean, smart, affordable. Just takes a bit of work to install. Does not include USB ports.
Questions or Comments?
Do you use any of the fans above? What's your favorite Pain Cave air mover? Share below!