As of today, I've completed 667 races on Zwift. But today's race would be one of the most memorable!
We were racing 12 laps of Crit City's Bell Lap, and I had a race plan that almost guaranteed me losing. On top of that, the powerup gods didn't smile upon me one bit, leaving me with a ghost going into the final lap.
But I managed a win, surprising even myself. Here's how it happened…
The Warmup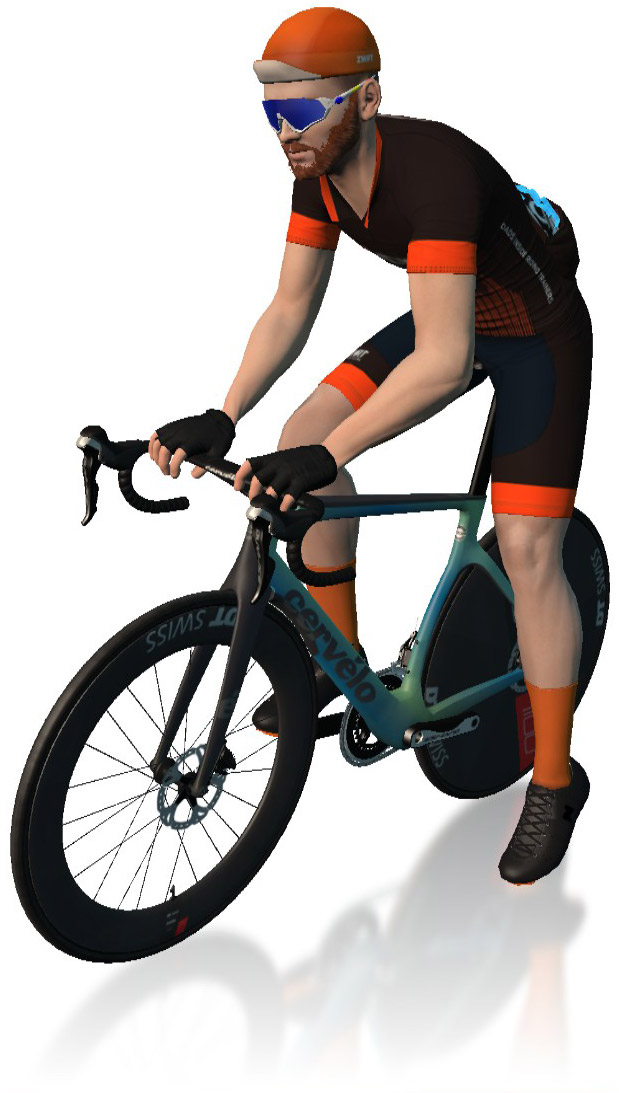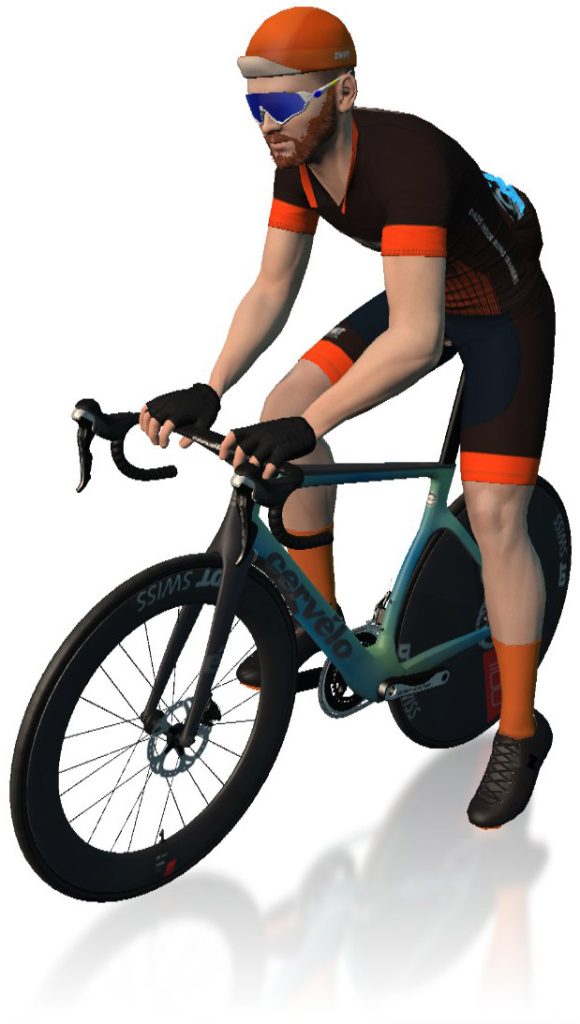 Thursdays are often "short race" days for me. I'll try to do a longer, mostly zone 2 warmup of 60-90 minutes ollowed by a shorter race, often in Crit City.
This week I jumped into the TWENTY24 Road to Tokyo ride (a favorite of mine) at 6am. It's an easy-paced, steady ride with just enough conversation to get my brain engaged. I chewed some caffeine gum while I spun the legs up, having already rubbed the PR lotion into my legs.
The Plan
My plan today was to treat this 12-lap Crit City race as a workout, where every two laps or so I use whatever powerup I've got to do a powerup-inspired attack. For example:
Feather: attack on the climb
Aero: go for a breakaway
Steamroller: attack on the brick descent
I figured the attacks would take their toll on my legs, leaving me without the punch for a final sprint effort. But along the way I hoped to animate the race while putting in some hard interval efforts.
The Start
Our starting group of 41 Bs jumped out of the pens and quickly headed up the twisty climb. The first lap was fast as expected, but not "on the rivet" fast. In fact, the group felt pretty tame, with pack dynamics 3.0 spreading the riders across the road as we ate up the tarmac.
Finishing up the first lap, I grabbed my first powerup, which would inspired my first attack. It was the draft boost (van).
Attack #1: Draft Boost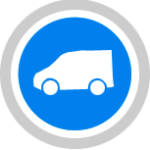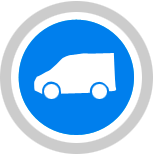 The van isn't terribly useful for attacking – it's best used when you want to sit in with a fast-moving pack with as little effort as possible. So I decided my van-inspired attack would come in two phases:
Use the van on the most difficult portion of the lap (up the twisty, fast climb) to conserve energy then
Attack on the false flat after the descent
Mike Tyson famously said, ""Everybody has a plan until they get punched in the mouth." That's also true in bike racing, where the punches usually come in the form of other riders attacking. And that's what happened to me. Just before the brick descent a handful of riders attacked, so I decided to use my conserved energy to chase the group of four up the road, in hopes that it may turn into a decent breakaway.
It didn't.
I got another van at the end of lap 2, and used it to help me sit in. There were definitely a few strong riders in our group still pushing the pace. The hard attack I had followed in lap 2 had stretched out the group, eventually forcing a selection of around 25 riders up the twisty climb on lap 3.
Attack #2: Steamroller

The Zwift gods granted me a steamroller going into lap 4. So my next powerup-inspired attack would be deploying the steamroller on the brick descent and attacking a bit on that downhill.
But once again, my plans were foiled as everyone pushed so hard up the climb before the bricks that I didn't have enough pep in my legs to truly attack. Foiled again!
I grabbed a feather going into lap 5, and decided to take an easy lap before the feather attack. There were clearly at least a handful of strong riders in this race, including one named Anders, Meese from ODZ who I've raced with before, and a DIRT teammate named Kok.
Attack #3: Feather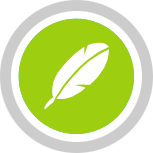 On the twisty climb of lap 6 I deployed the feather partway up the climb and got out of the saddle to hammer my way up. Anders and Meese were paying attention and stayed close, and while a small gap caught a few riders out for a bit, in the end I was only able to shed one rider from the group before getting caught on the false flat.
Another steamroller at the start of lap 7. Really not a fun powerup for attacks, so I just used it on the bricks to make things a bit easier.
Attack #4: Feather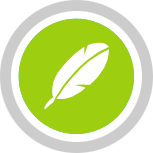 The gods gifted me a feather going into lap 8, and I used it just as Anders' attacked on the climb. So I followed his (strong!) wheel, and the pack stretched out, with us gaining a small gap off the front.
Our breakaway didn't stick, but we shed a handful of riders off the back, thinning the herd just a bit more. This was definitely a more animated race than you typically get in Crit City Bs!
Heading into lap 9 I got the ghost powerup – one of my least favorite powerups. If it lasted just 5-10 seconds longer it would make things interesting, but at only 10 seconds long it's pretty useless, especially in the middle of the a race.
I burned it, then planned to do one last powerup-inspired attack on lap 10. There were 18 riders left in the front group.
Attack #5: Burrito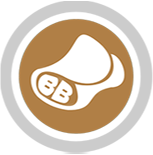 Grabbing a burrito heading into lap 10, I figured I would use it near the top of the twisty climb to attack off the front, perhaps following another rider. Since the burrito takes away the draft effect for nearby riders, it's the perfect powerup if you want to follow another rider but not let others follow you.
Near the top of the twisties Anders attacked once more, so I activated the burrito and gave chase. Unfortunately, he was too strong (or I reacted to slowly) and I was never able to grab his wheel. So I sat up, letting the group catch me. Time to plan my finish.
The Final Attack: Ghost

Heading into the penultimate lap of the race, I crossed my fingers and prayed for an aero powerup. But the gods didn't smile upon me, instead giving me my third steamroller of the race. Gah! I used it on the brick descent, then hoped once more for a good powerup heading into the final lap.
And the spinner stopped on… ghost. Blegh. A feather would have made for a fun long attack on the climb. An aero or even a van would have made for a fast final sprint. But a ghost? I'd never used a ghost effectively in a race.
But I had commited to powerup-inspired attacks… so an invisible attack is what I would do! Timing-wise, this meant had to jump earlier than usual, because if I waited until the final ~15 seconds, when everyone else starts sprinting, nobody would notice me disappearing for a bit.
No, I had to do a surprise attack before everyone else was going hard, so I could create a gap then (hopefully) stay away.
On the false flat, 600m from the finish, I started hammering my way through the pack. Not a full sprint, as I didn't want to alert others to my attack with orange numbers or a sprinting avatar. But 450W or so, to build speed so I could hopefully slingshot off the front without anyone seeing me. Escape velocity.
I hit my spacebar as I started passing the front rider, disappearing from everyone else's screen and ramping up my power at the same time. Now it was time for a head-down, all-out effort to the line!
Reviewing the video, when my invisibility ran out I had a very small gap off the front of the group – not even 1 second according to the rider list. But I was traveling at 56kph, and even though I was now visible the gap quickly grew to 2 seconds while the other riders took a moment to notice me and respond.
As the numbers behind turned orange, I kept going, inspired by the thought of a livestreamed long attack win. And even though the riders began gaining on me as my heart rate spiked to my 189bpm max, I crossed the line with a decent gap (1.2s) to the next rider (Anders), with Meese taking third just behind.
I'd done it. I had used the ghost to initiate a long attack and take the win. Hurray!
See activity on Zwift.com >
See activity on Strava >
See race results on ZwiftPower >
Watch the Video Recording (with voice and music, since I was live streaming):
Takeaways
28 seconds. That's how much time elapsed between me starting to ramp my power up in the pack and me crossing the finish line. But it feels like so much longer when you're used to Crit City's short final sprints.
I set a new PR for the year with that final attack in the 57-72 seconds range on my power curve: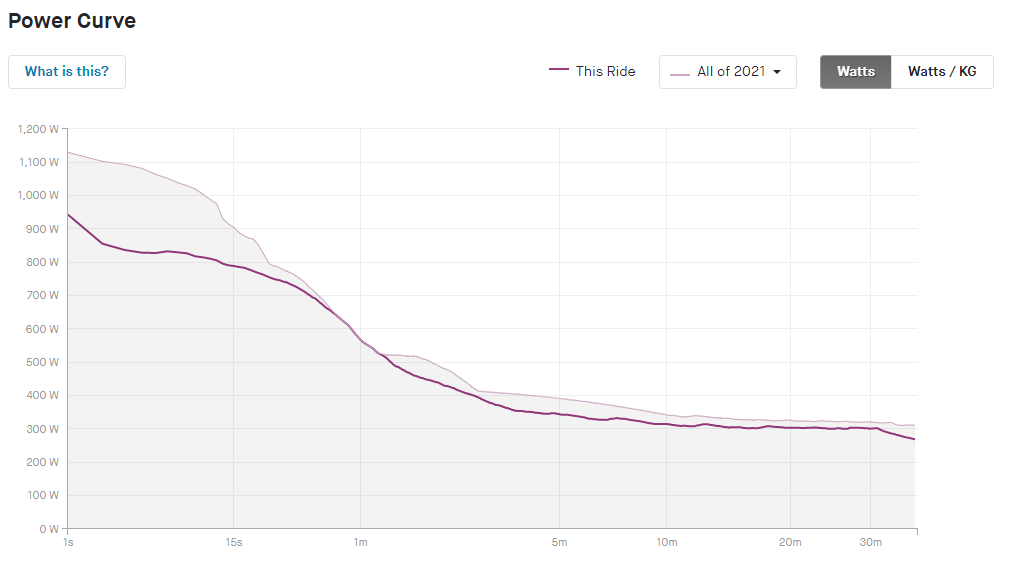 This is the first race I can ever remember winning with a longer, "I jump first" sprint. While that final effort was tough, the feeling of winning in this fashion is so much better than a win where you barely outsprint the competition. You can bet I'll be trying that trick again. Even without a ghost powerup!
Your Thoughts
Have you ever won with the help of a ghost? Do long final attacks work for you, or are you a "sit in and sprint" kind of guy like I (usually) am? Share below!