Nowhere Fast turned 50 this week, and what better way to celebrate than with a return visit from Zwift Insider's Eric Schlange. Well, he was actually the second choice, but you'll have to tune in for perhaps the greatest Storytime with Kevin yet to find out who the top choice was.
Eric helped cover the new Zwift pack dynamics, the story behind ZI's Tiny Races, new advances in heat adaptation training, and some fresh ideas to help Zwift make more money. Oh, and of course, cheating. 
Eric's previous visit was our #2 episode of all time. We beg you to tune in, or at least just download the episode, to help make him number one in both our hearts and Nowhere Fast's pod stats. 
About the Podcast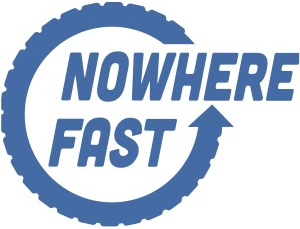 Nowhere Fast is a member of the Wide Angle Podium network. To support this podcast and help pay for Kevin's legal fees, head to wideanglepodium.com to become a member of the network and support what we do.
To keep up to date on all our real coverage of fake bike racing, subscribe via Apple Podcasts or Spotify.