What happens when an unstoppable insider meets an immovable outsider? We can't comment on the irresistible force paradox, but we did make a podcast episode.
The ultimate insider Eric Schlange of Zwift Insider joined the Nowhere Fast crew to talk about the origins of his website, the inner workings of Zwift, and of course, cheating. If you are wondering what Zwift is up to and what might be in the works for the indoor training program, this is definitely an episode you will want to tune into.
And if you, like us, have been wondering how to pronounce Eric's last name, then you will DEFINITELY want to tune in.
About the Podcast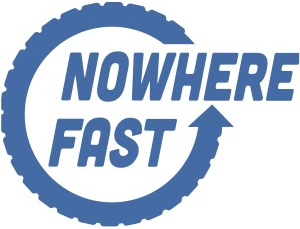 Nowhere Fast is a part of the Wide Angle Podium network and focuses on virtual bike racing. It includes Zwift commentary, interviews, and coverage of real races on fake bikes. Get it on Apple Podcasts, Podbean, Spotify, or anywhere else fine podcasts are shared.