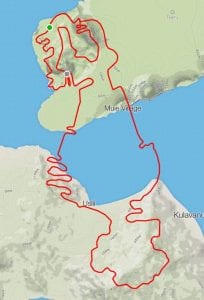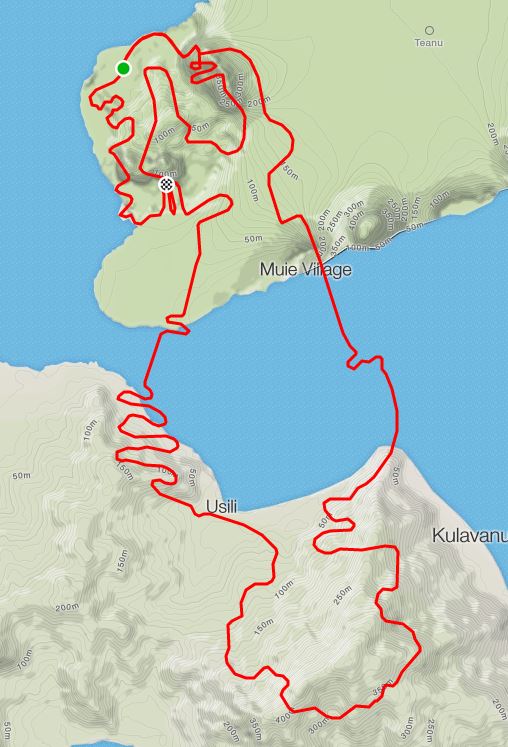 Zwift's Jon Mayfield has posted a test ride of the new Watopia Mountain Route to Strava. See his ride on Strava > 
Although the rest of us can't ride the new route yet, we can learn some of the details from Jon's test ride.
The new mountain route climbs ~1200 feet over ~6 miles (3.8% average grade), and the descent is steeper than the climb, dropping ~1200 feet in ~3.7 miles (6.1% average grade) with some hairy switchbacks that remind me of the TdF's Montvernier climb.
You can see the "old" Watopia KOM to the far right of the ride profile above, which helps put the size of this new ascent into perspective. (Jon made the climb in ~30 minutes, and descended in ~6 minutes.)
Since Zwift is creating their own landscape on top of a real-world location, the actual physical map from Strava (on the right) doesn't reflect what we see on Watopia. Therefore, we can't figure out much more about the route until we actually ride it. Still, this is exciting stuff!
Here is an animation overlaying the existing Hilly and Flat routes with what I believe will be the new Mountain Route. This new route is 16.6 miles (26.7km) long.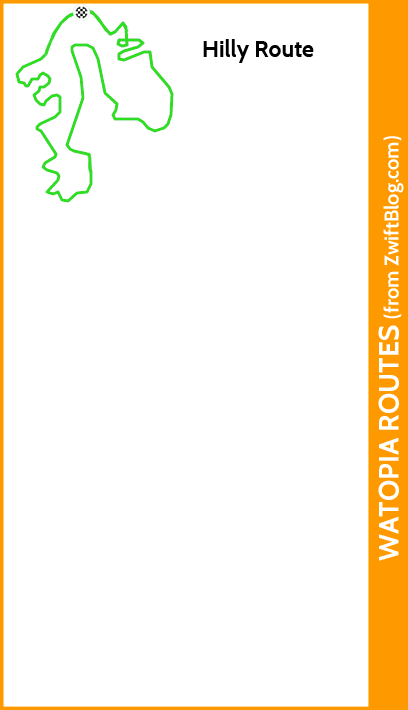 Word on the street is it should be available within the next week or two, but we'll just cross our fingers and wait. Jon Mayfield says "It definitely won't be out this weekend, but after that it gets fuzzy."
Thanks, Zwift HQ, for your continued great work!