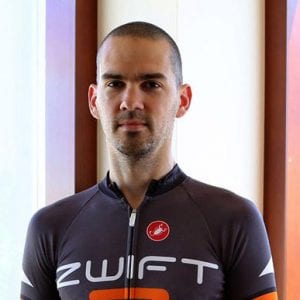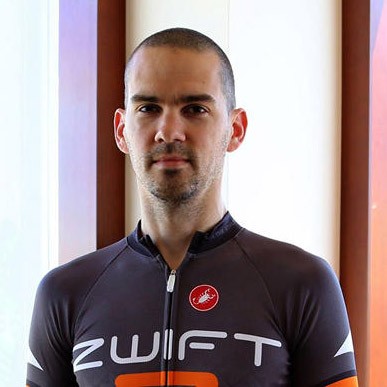 Zwift CEO Eric Min is probably the most recognized name in the Zwift world, but it was Jon Mayfield whose project building a simple 3D virtual power calculator for the Kurt Kinetic Rock and Road trainer eventually became the Zwift we know and love.
Jon worked professionally from 1998-2013 on video games doing graphics engine programming. In April 2012 he posted some screenshots of his project on the slowtwitch forums.
Jon was contacted by Eric Min in late 2013 after Eric saw that thread. The presentation to Eric Min and the business development guy Scott took place in Jon's spare bedroom! Jon says:
"And as I gave the demo I realized mid-way through that I was wearing my ANT+ heart rate strap and Eric and Scott could see my nervousness graphed in real time right on my 42" TV."
I like what Jon has to say about whether Zwift is a game or a training tool:
"…I often get asked "Is Zwift a game or a training tool?". It's an odd question because training, to me, has always been a game… Zwift is a training tool that uses game mechanics and visuals to try and get the best out of you."
I couldn't agree more.