Zwift launched its Makuri Islands worlds in May of 2021, giving Zwifters access to a lush, rural map called "Yumezi". Zwifters have been enjoying Yumezi's mix of dirt and paved roads, unique architecture, and lush natural elements. But we've also been asking for more!
This week Zwift shared teaser details of the next expansion planned for the platform. Named "Neokyo", this is a very urban addition to the Makuri Islands map.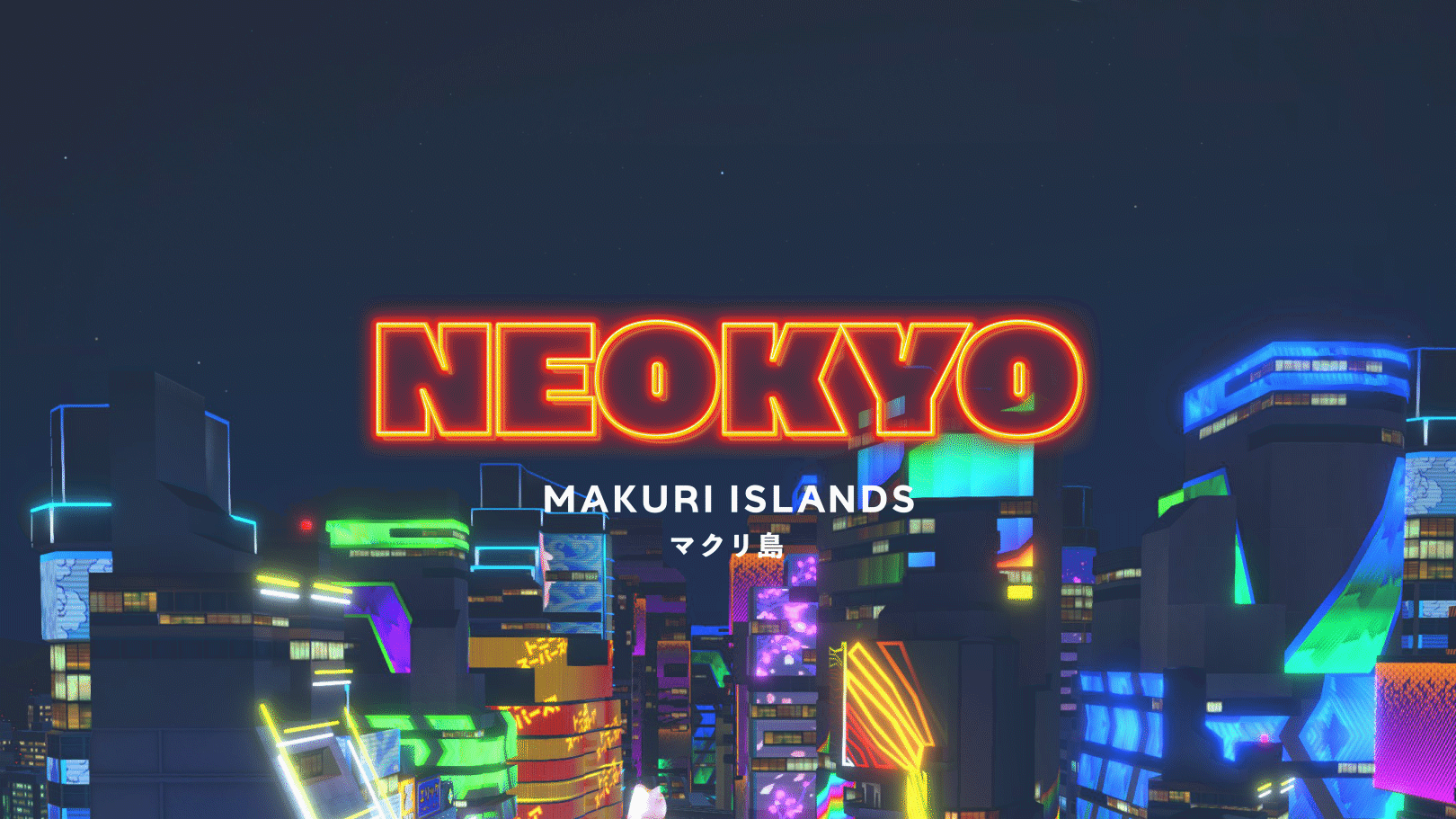 The Neokyo map will connect to Yumezi, so riders can ride on both maps in one session, just like we might ride Watopia's Fuego Flats and Mayan Jungle in one workout. We can safely assume pre-planned routes will include both maps, while some will be based only in Neokyo just as existing routes are based only in Yumezi.
According to Zwift's Art Directory Tony Yruegas, the amount of new roads in Neokyo roughly matches the roads available in Yumezi (~30km). So this expansion will bring the Makuri Islands up to around 60km of roads.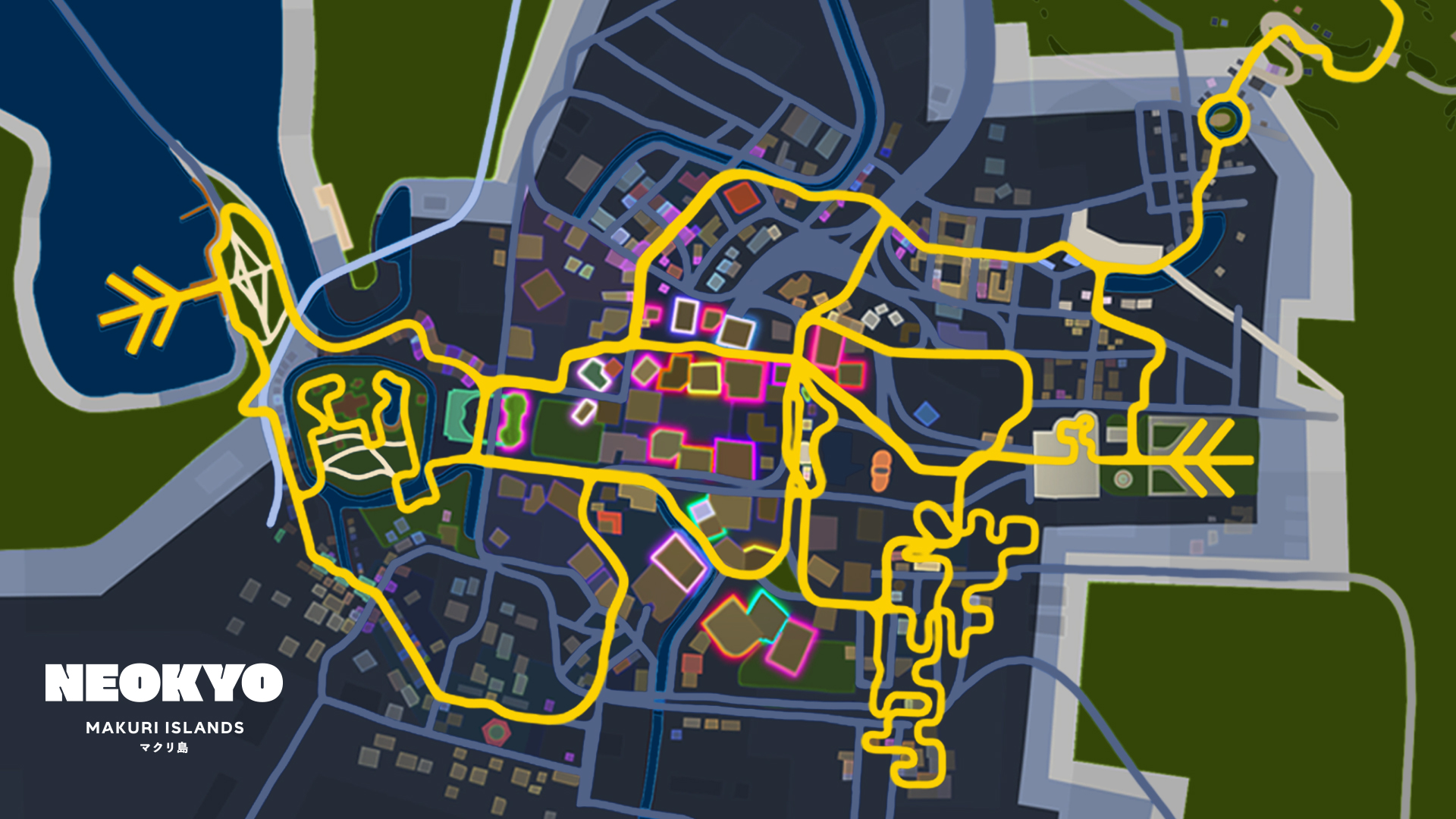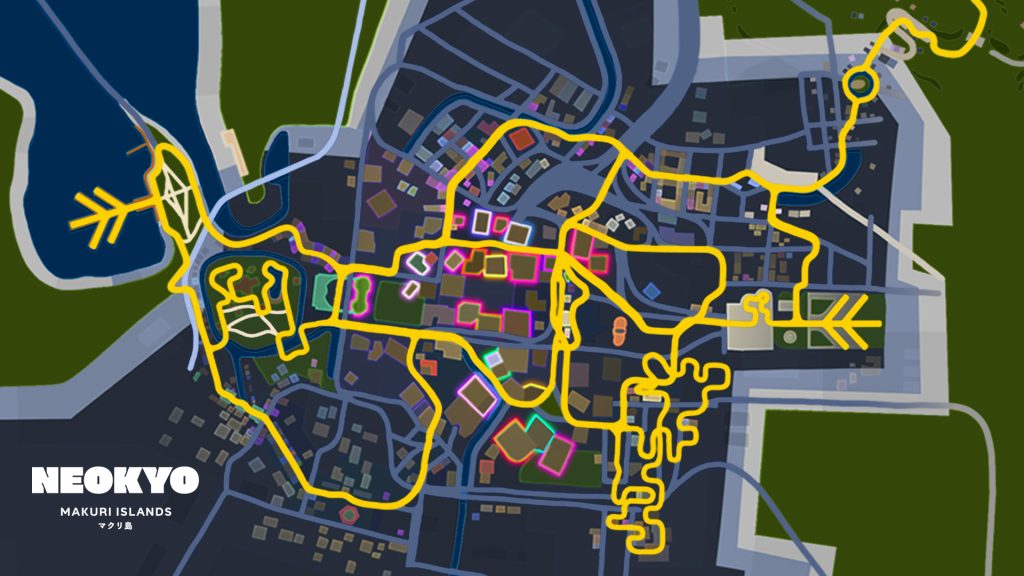 Neokyo (neo + Tokyo, get it?) exists in what Zwift calls "permanight" – that is, it's always dark. This is being done to show off the city's incredible moving lights and reflections. The streets have a "wet look" which reflects some of the lights, making this map a feast for the eyes.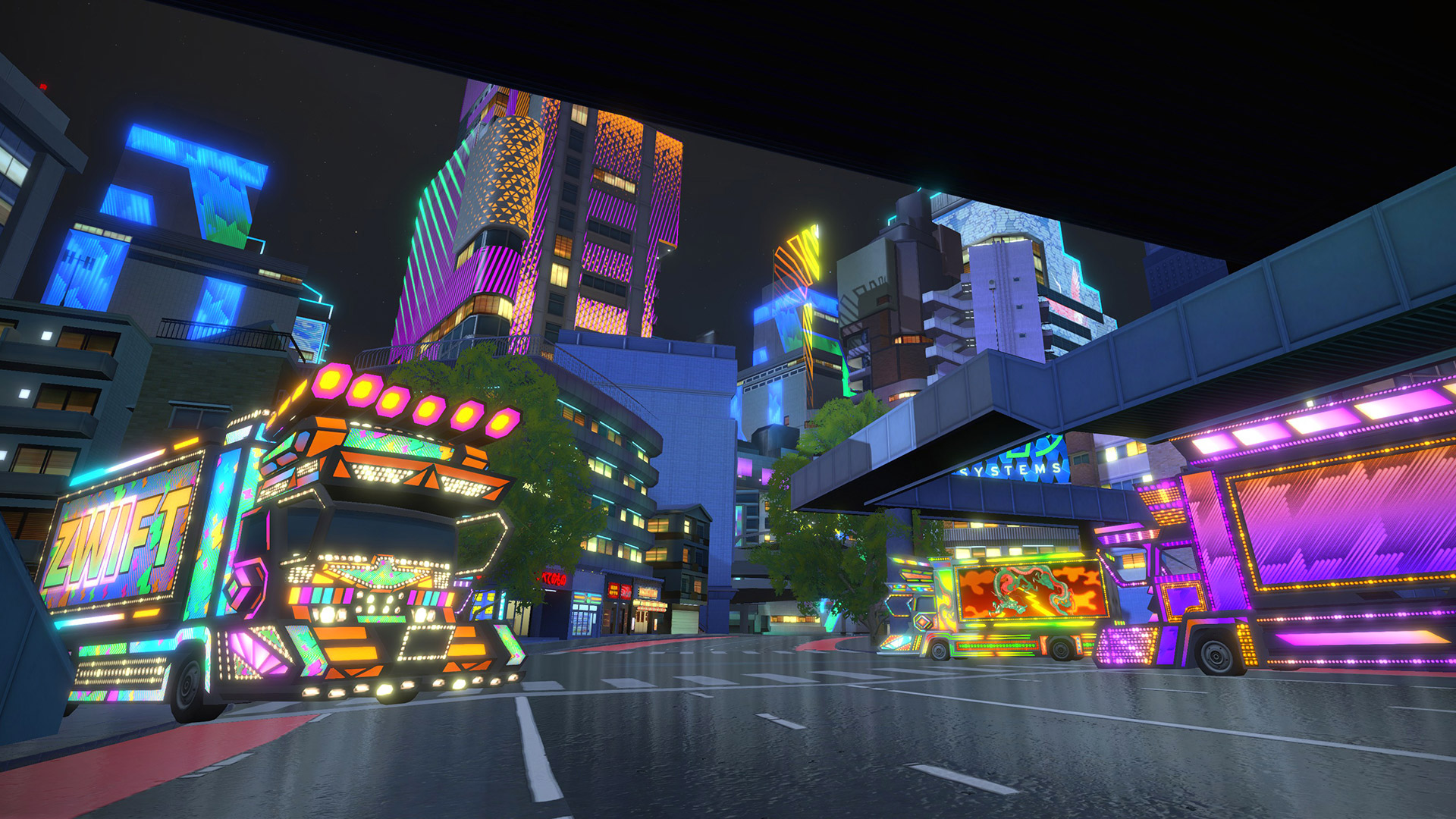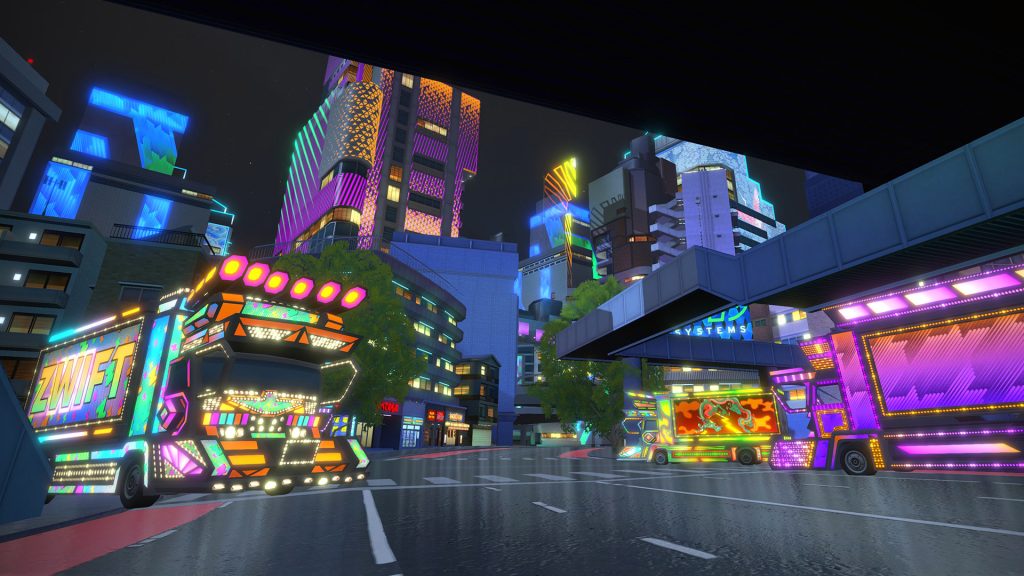 The roads of Neokyo look to be fairly flat and fast, but we'll be able to find out for ourselves soon enough. Zwift will be hosting upcoming badge hunting tours of the new map once it launches.
Zwift has already said that their plan is for Makuri Islands to become Zwift's second "hub-world" (the first being Watopia). So we anticipate many more expansions as time goes on, including one that takes us to the big snow-capped "Mt. Fuji" we can see from Yumezi's roads.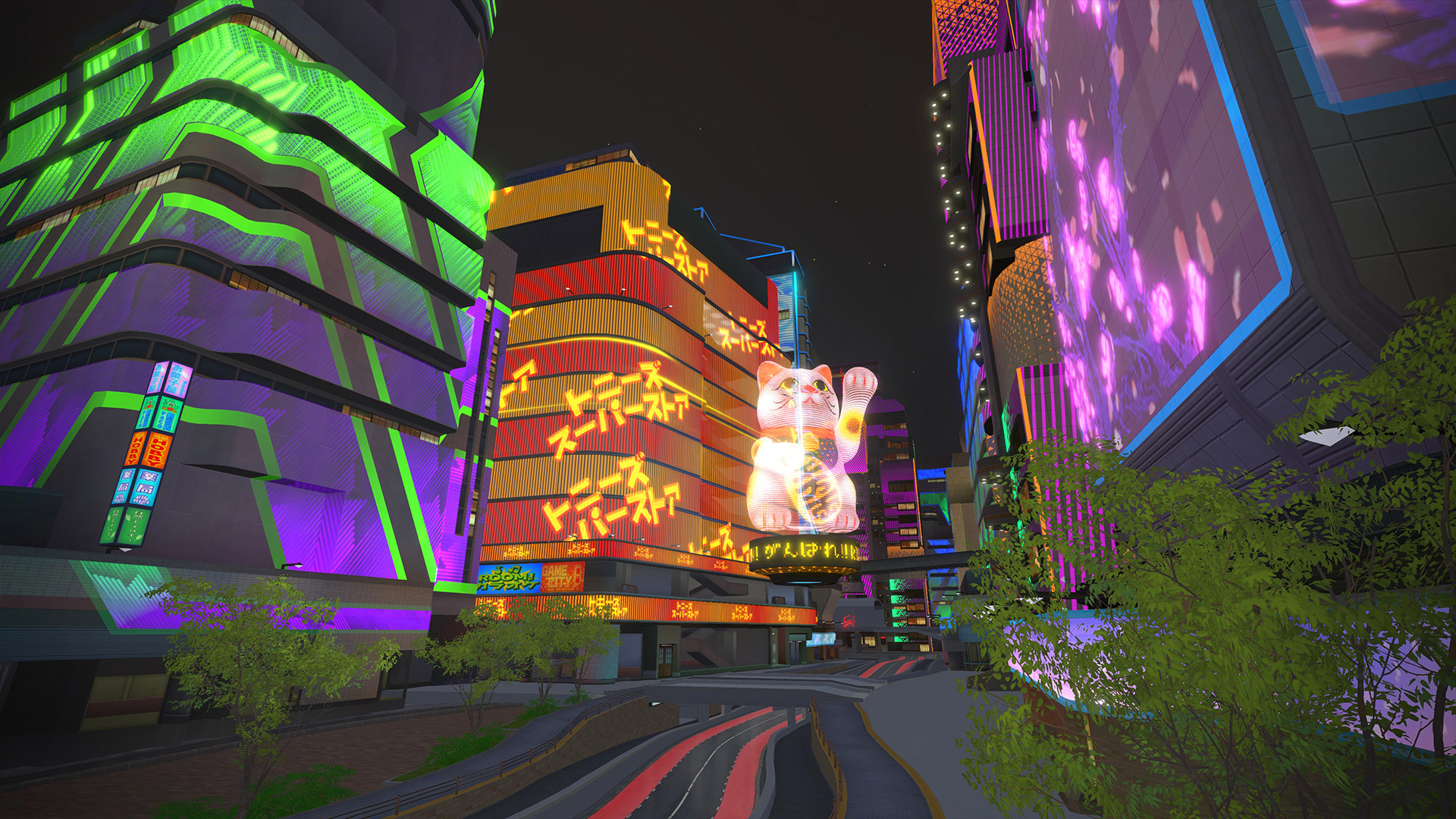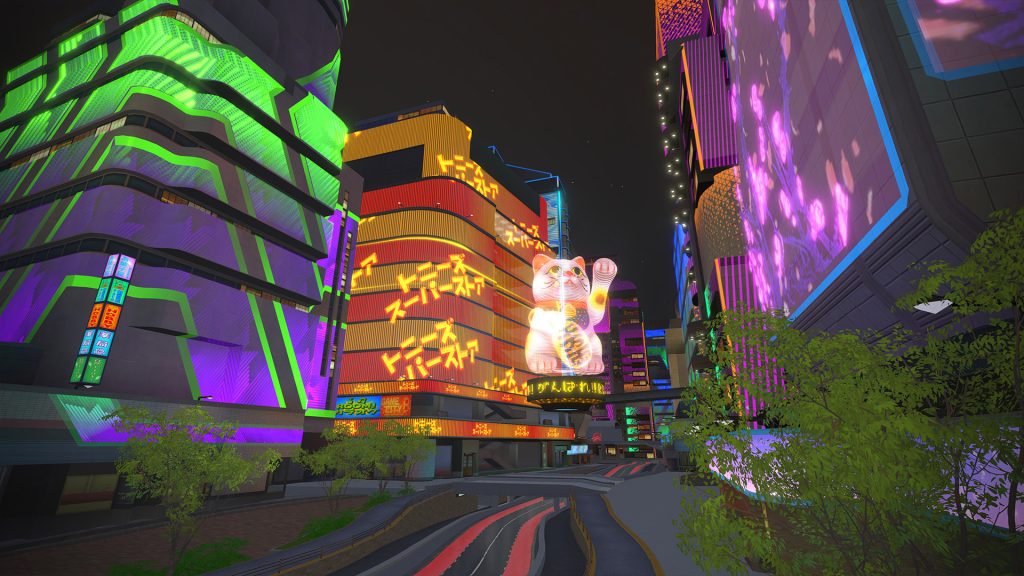 Launch Date
Zwift says Neokyo is arriving in November. With recent major updates landing around the 15-20th of each month, our best guess on an arrival date is November 17th. If Zwift releases more teasers before then, we'll be sure to let you know.
Questions or Comments?
Share below!