On Saturday 26th November, 3x Olympic Team Pursuit Gold medalist Ed Clancy will join me in cycling the "Legends and Lava" course at 3pm CET/2pm GMT/9am EST/6am PST in the second outing of the "Mount Massif All-Star Ride". 

Click for event details and signup >
Ed joined me in September on the first All-Star ride, and we both enjoyed the experience, so have decided to host another event. 
It was through Zwift that I first connected with Ed during my time at the Global Bike Festival in June 2022.  During our conversations there we spoke about Zwift, and Ed was keen to be part of an event and connect more with the Zwift community. So the first All-Star Ride with Ed happened in September, and everyone seemed to enjoy it, with Ed fielding many questions.
In the leadup to this second ride, I thought it would be good to share the detailed interview I conducted with Ed at the Global Bike Festival. If you like what you read from Ed, join us on our ride and interact with him directly!
About Ed Clancy
For those of you that are not familiar with Ed, he is the most successful Team Pursuit cyclist in history, having won gold with Team GB at three successive Olympics. In 2021 he completed his fourth Olympic games in Tokyo, marking his sixteenth year as a Team GB team pursuit cyclist.
In 2009 he was awarded an MBE for his services to cycling and in 2017, an OBE.
Zwift and the UCI 2020 World Championships
Ed was keen to set the record straight about his participation in the 2020 UCI Men's Elite Indoor World Championship on Zwift, which he unduly received some criticism for.  He noted, "It was hard."
Ed explained the Great Britain team needed to field a team and that only eligible athletes could be considered.  To be eligible, athletes needed to be in the established anti-doping programme.  This meant that the pool of selection for the British team was very limited and consequently Ed was invited to take part.  Not wanting to disappoint anyone, Ed agreed, knowing full well that achieving a good result was going to be difficult because the style of riding on Zwift is completely different to that of a track sprinter. Ed noted, "it's really hard, if you have not targeted it" – which was the case with Ed, who was keen to emphasise that he was fully committed.
Memories from the Bike
There should be no doubting Ed's commitment, nor his love of all things cycling. We talked about his best memories on a bike.  Professionally speaking Ed noted, "It had to be Rio in 2016. All the Olympic Gold medals are special. Doing an Olympic cycle is hard work, doing two is really hard work, and the third one I had back surgery. With 9 months to go, I had a prolapse and it was pretty bad. I would have lost motor function in my leg, so I had to have surgery. There was 9 months to go and the idea of winning an Olympic medal was pretty far-fetched. There were some dark times, we were losing to the Aussies for 3.5km of a 4km race, and to cut a long story short, we won by a few tenths of a second.  If it was only for a couple of days, I felt like a champion – that was my best professional memory."
Ed continued to share his stories which involved well-known cyclists Mark Cavendish and Geraint Thomas. "In 2003 and 2004 I lived with Mark Cavendish and we used to ride around on our bikes and we were on about £3000 but we had the time of our lives.  We worked hard and really worked hard.  There was one particular day when we were out in Italy in Firenzuola doing a track race and we just rode off on our easy day and took our bikes into a field and played on some hay bales.  It was just a day with my mates, having fun." 
Staying on the theme of having fun, I asked what he enjoyed most when cycling: training or racing? Ed noted, "Nine out of ten times I would enjoy training.  When you get to a big event, there is a lot of stress and pressure, worrying about what might happen.  Your brain goes mental, prophesying what might go wrong.  But when the stars align and you are on the top of the podium with your best mates, there is not a yacht you can buy that feels as good as that. So for that reason only I would say racing.  It has to be."
Talking of friendships, I asked who he was particularly close to in those days, "Geraint lived down the road, he was my best mate and I really admired him and still do but these days he lives out in Monaco so I don't see him as much. I was also close to Steven Burke."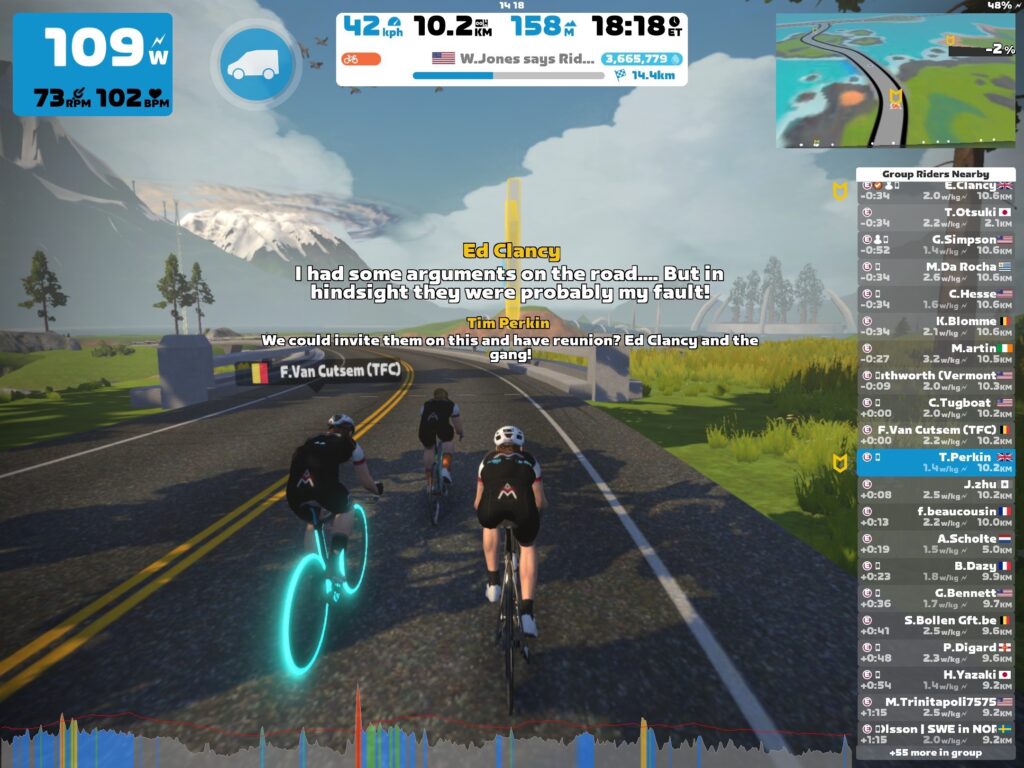 Pedigree
Ed has four Olympic medals from his career as a track cyclist: three gold medals in the Team Pursuit and one bronze in the Omnium.  To add to his collection, he has a combined six gold medals at the World Championships from the two disciplines.  He is a proven winner. 
However, what is fascinating is that when Ed and I talked about road racing he explained that aerobically, he didn't think he was much better than the average club rider "I am 80 kilos with a threshold of 382.  In terms of my turn of speed I could go a flying 200 half a second quicker than Cav, speed was always my strength but endurance was my Achilles heel.  I was just not good enough." 
At this point, I pointed out that he might not have thought himself "good enough" but only in that area.  But that speaks volumes about Ed as person. He is the most natural, humble and normal person you would wish to meet, despite a list of incredible sporting achievements that fills several pages. 
However, what sets Ed apart is how astute he is.  He explained that "given the option to carry G's bottles around in Paris-Nice, or winning Olympic gold medals in Team Pursuit and be the best Team Pursuit rider that walked the planet" he chose the latter. "I just thought I would do one thing well.  You can do anything in life, but you can't do everything."    
Motivation
I was intrigued to understand what kept Ed motivated for all those years, given the immense success he had achieved.  "I loved it!" Ed said, but then admitted that "the truth is that you are not always motivated.  Motivation is an emotion and it comes and goes, but because I loved what I did, seven or eight days out of ten, I was happy to get on the bike.  But it's those two days out of ten that separate the good from the great.  The way I see it, and I see it with Chris Hoy and Geraint Thomas, they just crack on.  It's commitment.  It's black and white, you commit or you don't.  I took it as far as I could and don't have any regrets." 
Marginal Gains and Training
"Marginal gains" is a real thing, Ed explained, noting that in cycling you look for improvements in each component, including human performance.   "Human performance is the same, Steve Peters might help you find 0.1%, as you might have more testosterone as you are happier, or more endorphins as you are sleeping better, sleep hygiene might get you 0.1%, it's really targeted.  It's difficult to put a tangible number on these things.  The concept of "Marginal gains" was seen in practice in Beijing."  Ed explained that the closing of the gaps between cyclists nowadays is because that knowledge has become widely known.
Now retired, Ed still trains, explaining that he has no other interest other than riding bikes. "I'll ride my road bike at least once a week, my mountain bike two or three times a week or if the weather is bad, the turbo. I like my motorbike trials. When you add it all up, I am pretty much out on my bike every day."
Retirement
Ed explained that in terms of retirement he knew he was going to retire in Tokyo. "I had drawn a line in the sand for August 2020, but it was delayed with Coronavirus.  I had a decision to make in March 2020.  Do I retire now or do I hang on for the next 18 months?   I had options and realised what I did was really special and decided to go down fighting.  It didn't go as I was hoping in Tokyo.  I hung in there for another 18 months and I am glad I did.  The last Olympic cycle, I couldn't have done anything else."
The dedication to win a medal at the Olympics was revealed as Ed explained that "I never went out, I never missed any days of training. I wanted to race and win and it didn't happen."
Transition
I was interested to learn how he has managed to transition away from the bike. "Trial and error.  There are things that I thought I would really enjoy that I didn't, and things that I thought were not for me but I actually really loved.  I am coaching the Under-23's, British triathletes, like Alex Yee.  I have worked with the Innovation team within British Cycling on skinsuit design and track testing.  I have always been an ambassador for performance coaching, but it is something I am doing more of and I absolutely love it.  Anything you can do to make people more successful and happier.  You can help people."  He went on to note "the idea that two different people can have the same lives but one is looking at the world through a difference lens and has a completely different perception of it. I find that fascinating."
Ed's honesty was refreshing as he explained in detail that "it was difficult coming off the defeat in Tokyo and finding out where your interests lie outside of Team Pursuit.  It was weird to realise you don't have the tools in your body to do the job.  I still want to perform but don't have the same vehicle to do it."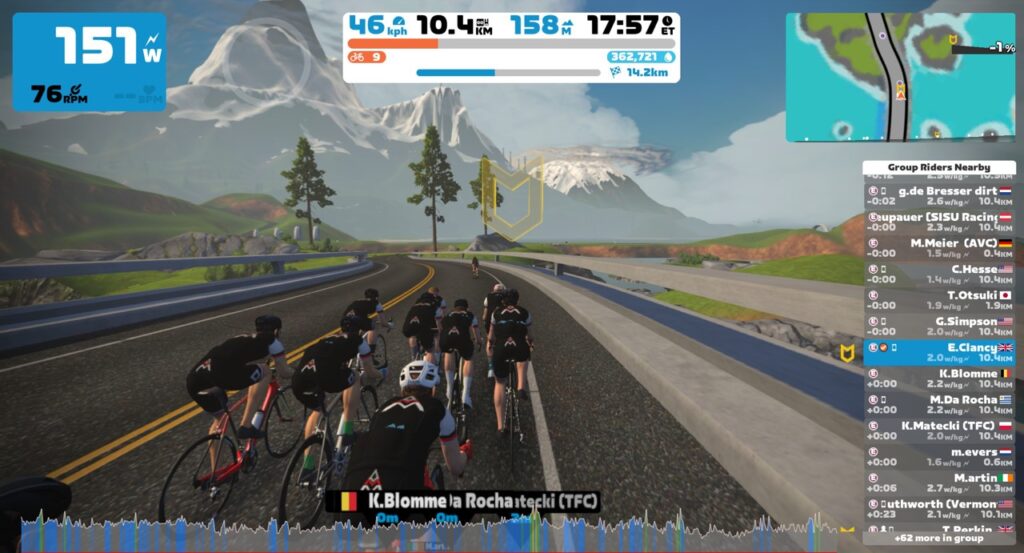 Consultancy
In terms of performance coaching and the next phase of his life, he has established Pursuit Line, which is a consultancy company that is "inspired to take your performance to the next level." 
Ed is not doing this alone. Knowing the value and importance of having a good team, Ed has partnered with Phil Kelly, an Elite performance coach and award-winning business owner and consultant.  Currently, Ed is working with the British Under-23 Track cycling team to make them better, happier and facilitate their success.
Summing up
For those who joined the September ride, it was interesting to listen to what Ed had to say about his career.  For me, the insights he provided about what he learned over the years performing at the highest level were special. Those who attended the ride will not be surprised to learn that his performance coaching services are in high demand, however, despite his busy schedule, I will look forward to our second event!
It's worth noting that following the completion of our first "Mountain Massif All-Star ride" Ed was keen to do this again, hence why we are hosting another event.  So if you want to find out more from Ed and fancy just a leisurely ride, join us on 26 November at 3pm CET/2pm GMT/9am EST/6am by signing up here.  As an added bonus, you will unlock the "Mountain Massif" jersey upon completing the ride!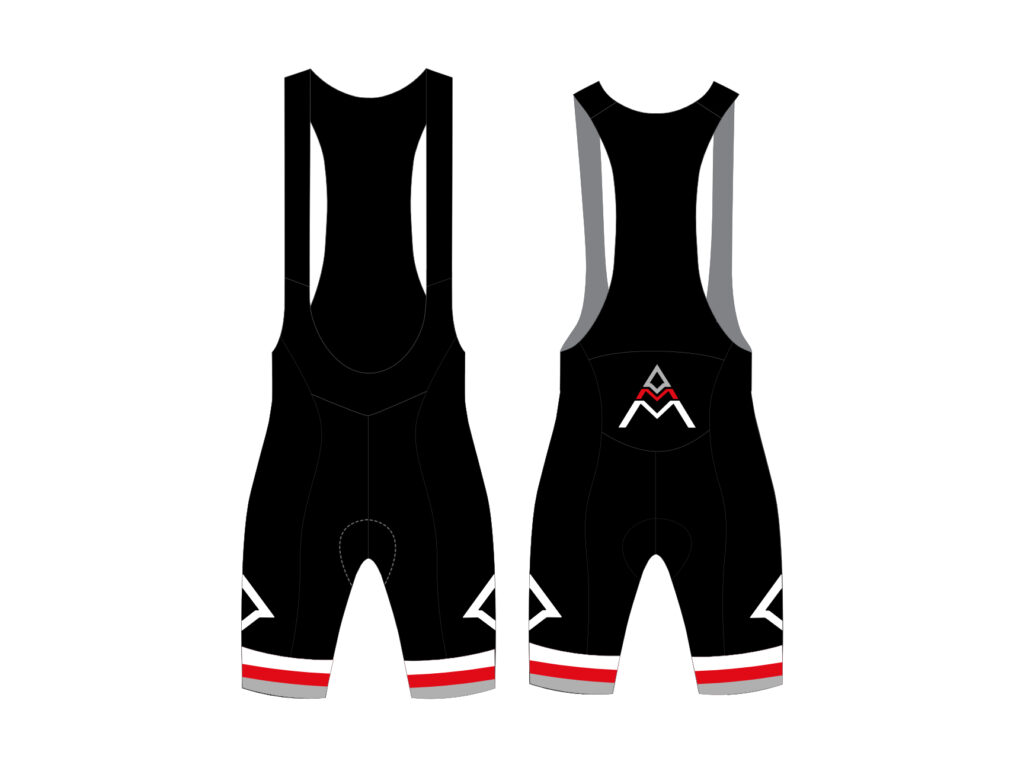 For more information, be sure to join the "Mountain Massif" club on Zwift to get the latest updates.