Zwifters all over the world have been keeping a keen eye on Zwift CEO Eric Min's Strava account, hoping he would post a ride in the new world Zwift has been teasing since last weekend. And today, he did just that!
Eric traditionally posts a "teaser" Strava ride a day or two before new maps launch, so we're pretty confident that this "Ancient Land" will be available for Zwifters to experience very soon.
Learning from His Ride
Fortunately, spirited Zwift hackers have already discovered what we think is the entire new map. Here is that map image (from the Companion app on Android), with Eric's Strava ride overlaid on top. You can see his ride covered most of the roads on the new map.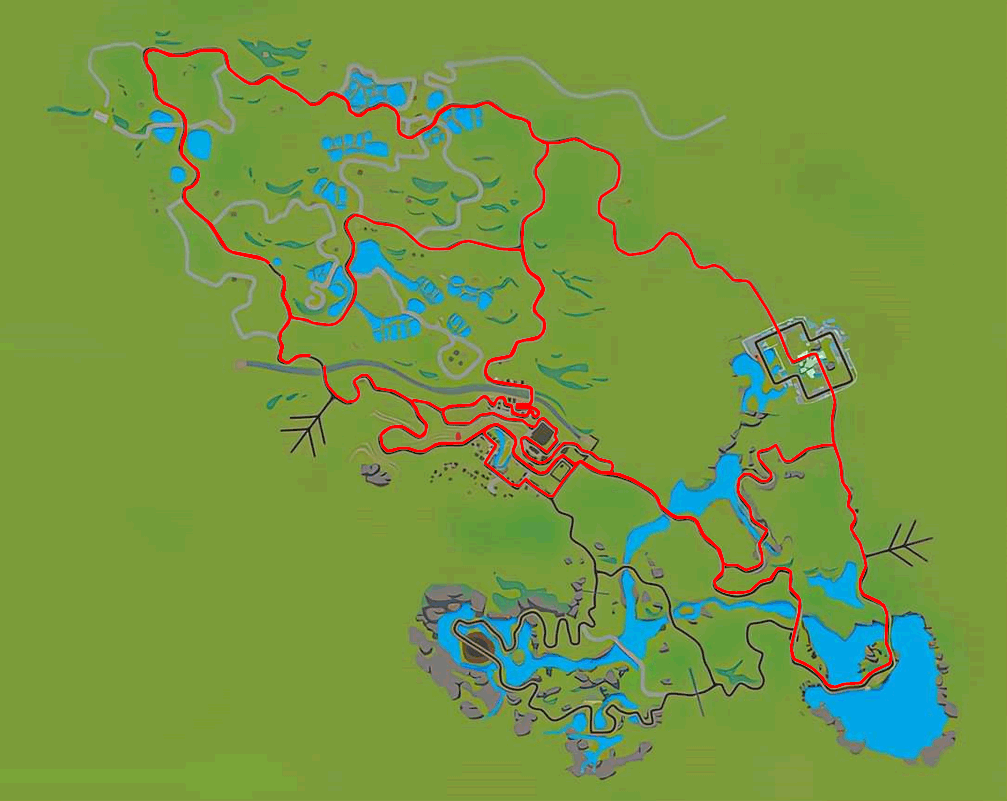 The route profile is fairly flat, with an elevation difference of around 60 meters between the flatlands to the Northwest and a pitchier section in what appears to be a city with roads twisting through it near the center of the map.
Of course, since Eric didn't ride some of the roads to the south, we can't say what happens elevation-wise in this area.
The total length of the outer loop Eric rode is approximately 15km.
Eric posted one image from his ride, heading into the square-walled city (called "Village Onsen") on the eastern side of the map: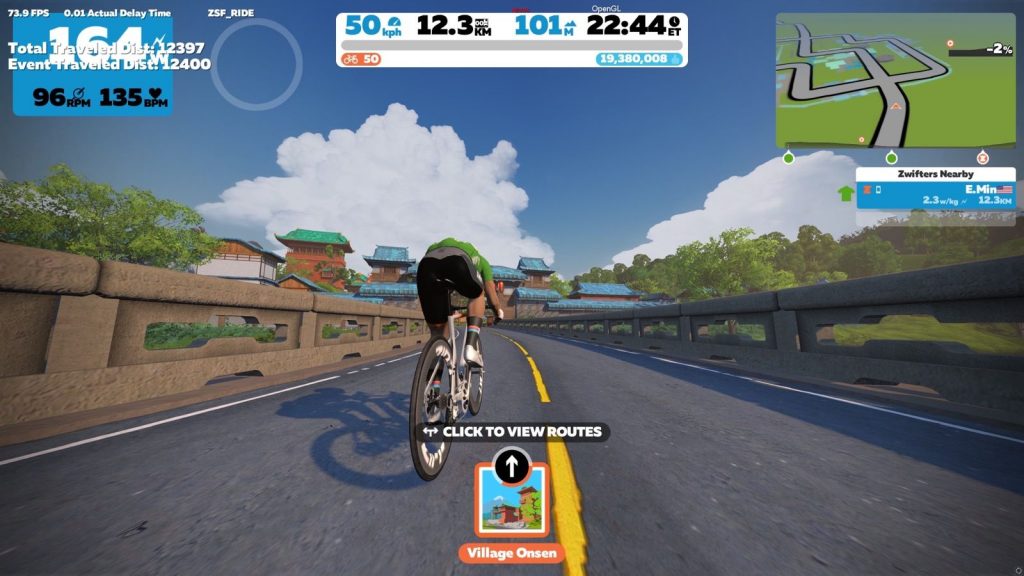 An "Onsen" is a hot springs, so presumably this village has hot springs nearby. It also looks like it would make a killer crit course!
Does Size Matter?
As most Zwifters know, GPS data for Zwift's imaginary lands is mapped onto Pacific Islands so they can play nicely with Strava data. The new Yumezi map is located on "Lata", the provincial capital of Temotu Province, Solomon Islands (553 inhabitants as of 2007).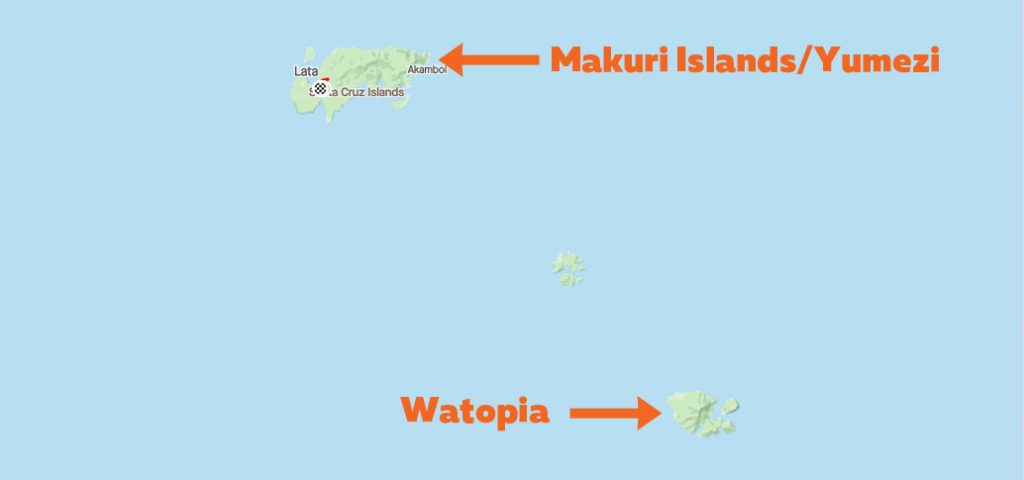 Watopia is located on the much smaller Vanikoro Island (also part of the Temotu Province), approximately 90 miles southeast of Lata.
If the size of the real-world islands is any indication, Zwift has big plans for Makuri Islands!
Learning More
Zwift has managed the tease campaign for this launch in expert fashion, sending out small puzzle pieces across all their channels since last Saturday. There's now a placeholder page live at zwift.com/yumezi, with a very short video of the new map. And it looks beautiful.
About the Name

The new map is named "Yumezi", and it is located in "Makuri Islands". If this seems confusing, just think of it like Zwift launching Titans Grove in Watopia – a smaller map release located in a much larger world.
Yumezi appears to be part 1 in a series of releases for the Makuri Islands, which will be a sort of "hub world" that gets built out similarly to Watopia.
Your Thoughts
What do you think? We're excited to explore some new roads here at the Zwift Insider Lab. Getting prepped to put together some new route profiles!