Everybody hates experiencing ANT+ signal drops, and if you have been riding in Zwift with an ANT+ connection for very long you've probably experienced the frustration of watching helplessly as the group rides away from you. Even two seconds of signal drop can be enough to ruin a race!
While there are a variety of causes (and solutions) for ANT+ signal drops, what Zwifters really want is a simple, affordable, foolproof solution. Right?
Kinetic has a new device that just might help: an extended range ANT+ USB dongle. It works with any ANT+ trainer or power meter and has a signal range of up to 40 meters.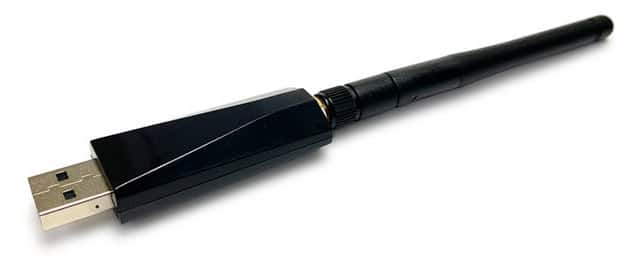 We shared two prototype units with some Zwift Insider readers who have been testing them for the past 9 months. Here's what they had to say:
From Eric Halverson
So far it's been fantastic. I went from having to use a USB extension cable to get my ANT+ dongle right next to my trainer and still having occasional dropouts–especially if it was to the right of my trainer instead of right under my bike where my sweat drips–to leaving this one out of sight on the back of my computer just over 7′ away from my trainer and Zwiftalizer only showing the initial expected reconnect at the beginning of a ride.
From Jonathan Levie
Jonathan already had some experience trying to solve ANT+ signal issues and shared his history of increasing clutter, finally concluding that the new device worked very well.
In my attempt to reduce dropouts when Zwifting, I went from a standard Garmin ANT+ dongle:

Then added a USB extension: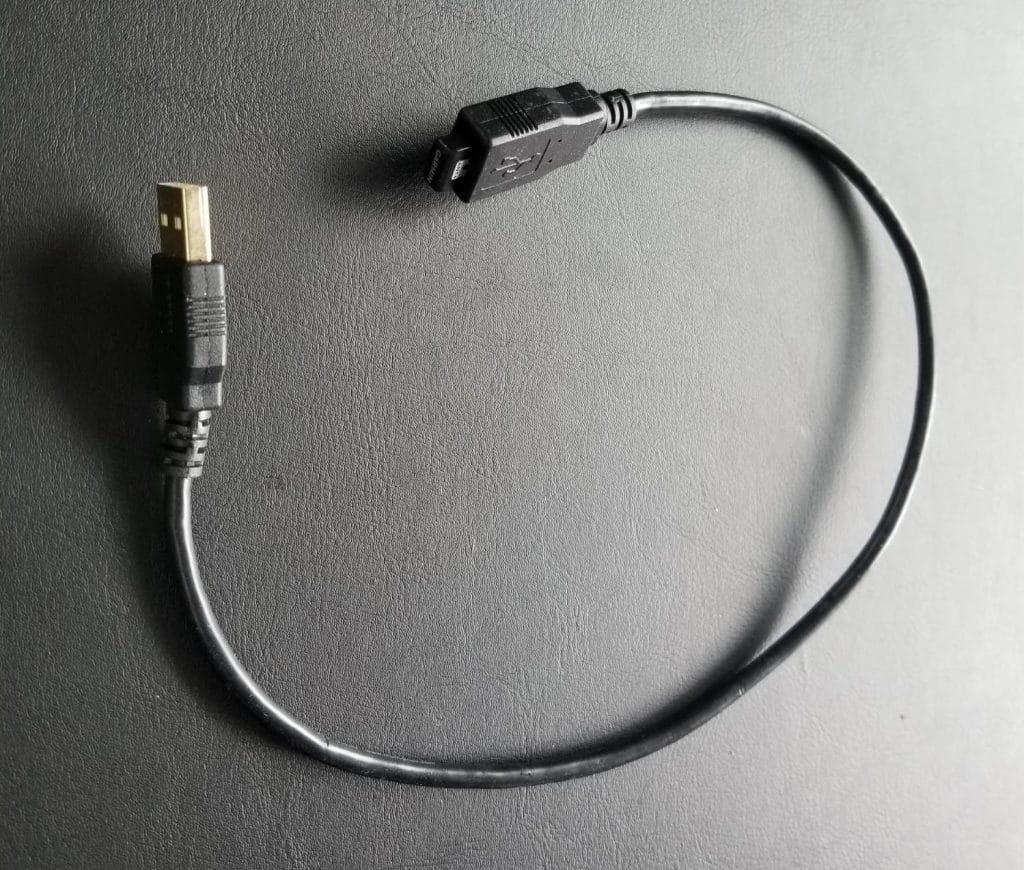 Then switched to a powered USB hub: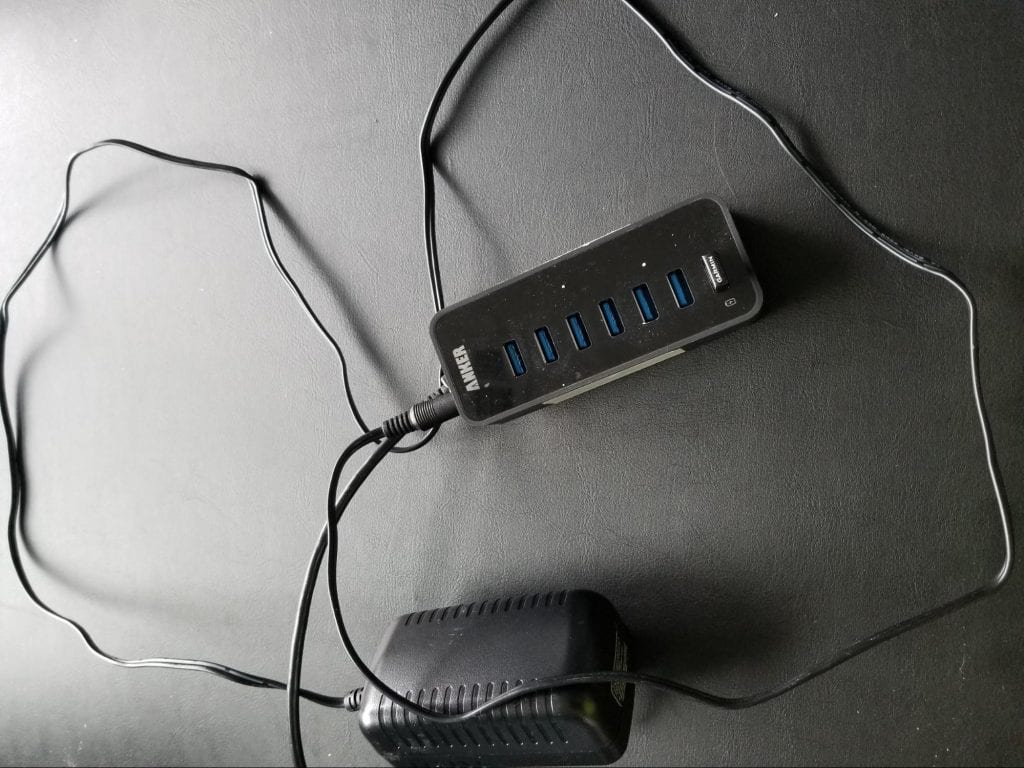 And then put that on an extension to get it closer to the trainer.
And then put the USB stick on an extension to get it further from the hub!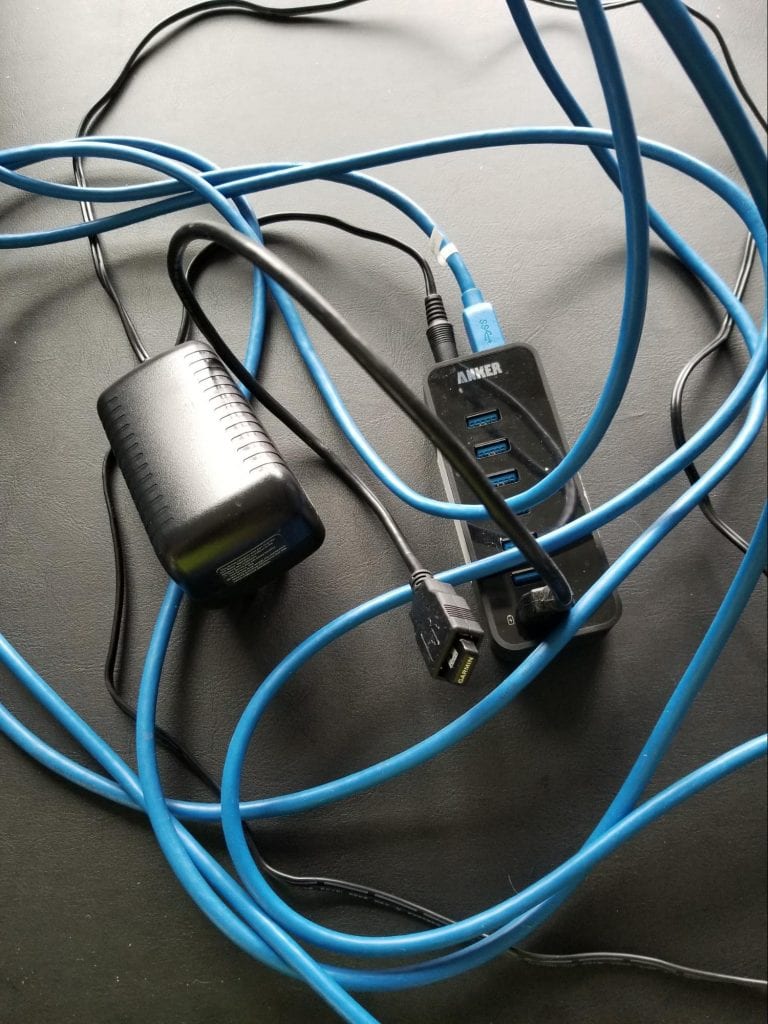 And now I'm just using the Kinetic antenna in the back of the PC tower!
It's been flawless in the house, but it's also good at picking up the Japanese microwave I imported. I'm not sure if the regular microwave has the same effect, but it's probably not ideal for riders in apartments. The riding room has been so much cleaner without the mess of cords running directly to the trainer.
From Duane Gran
I personally have used it in testing as well and have had very good experiences like Eric and Jonathan. There have been a few drops outs but nothing like what I saw in the past. It is an ideal solution for a frustrating problem.
---
Purchase the Kinetic Extended Range ANT+ USB Dongle for $45 at Kinetic.com
---
Disclaimer: Duane Gran, the author of this post is a brand ambassador for Kinetic.