Did you know that 2022 is the 10th anniversary of the Wahoo KICKR? Time flies. While it wasn't technically the first smart trainer, we have the KICKR to thank for really kick(r)ing off the smart trainer revolution which turned into a smart trainer explosion when Zwift arrived on the scene.
Wahoo's KICKR has always been a solid product, but steady iterations since 2012 have earned it a reputation as an accurate, powerful, reliable trainer. Couple that with Wahoo's reputation for stellar customer support and it's no surprise that this is the most popular trainer on Zwift.
Today Wahoo announced the latest version of the KICKR, which we'll simply call the KICKR V6 since it's the sixth generation. Wahoo has also announced the new version of their KICKR Bike, which will be KICKR Bike V2. Both devices are receiving the same three upgrades: wifi connectivity, ERG easy ramp, and an internal odometer. There are also some price changes and other tweaks worth mentioning.
Last week I sat down with Tyler Harris, Product Manager of Indoor at Wahoo, to discuss all things KICKR. Let's dive into today's freshly announced KICKR updates, with some insights from Tyler.
WiFi Connectivity
This is arguably the biggest feature upgrade for the new KICKR and bike.
A bit of history: Wahoo rolled out direct connect capability with the KICKR V5, giving us the ability to have our KICKR connection via a "hard wire" instead of ANT+ or Bluetooth. This feature has proved rock-solid and is also supported by all major indoor cycling platforms.
What Wahoo has done with wifi connectivity on today's newly-announced KICKR and Bike essentially removes the need for a Direct Connect dongle, at least in most situations. The data protocol used by the KICKR and Bike for wifi communication is the same as the direct connect protocol, so it works out of the box with any platform that supports direct connect.
That means stable wifi connections from your trainer to Zwift, without the need for a direct connect box or ethernet cable.
Wahoo says connecting via wifi delivers data to your software 65% faster than Bluetooth or ANT+. (This will be partially dependent on the quality of your wifi connection, but wifi does generally have lower latency than Bluetooth, so it makes sense.)
Related: Automatic Firmware Updates
One side benefit of wifi connectivity is the ability to deliver firmware updates automatically to your KICKR or KICKR Bike. Tyler explained that, if your trainer/bike stays powered on, Wahoo simply pings their server every 11 hours or so to check for firmware updates. If one is found, it can be automatically installed. The same check will be done within the first few seconds of powering on your KICKR or Bike.
ERG Easy Ramp
If you've done many ERG workouts, you've probably experienced that awkward moment when you needed to stop/pause your workout, then resume it. This can be a painful experience, especially if you're in the middle of a high-wattage interval.
Wahoo's ERG Easy Ramp feature ramps you up to the target wattage over an interval of approximately 10 seconds, letting you build your pedal power from zero to target wattage instead of trying to "box jump" straight to 600 watts.
Odometer
Both the new KICKR and Bike will now track usage via an internal odometer which can be read using the Wahoo app. When we spoke to Tyler, he said this feature will be especially useful when buying or selling a used KICKR or KICKR Bike. He compared it to buying a used car. If it has 400 miles on it – it's basically new! But if it has 20,000 miles on it, that will significantly impact the value.
Wahoo KICKR V6 Feature Highlights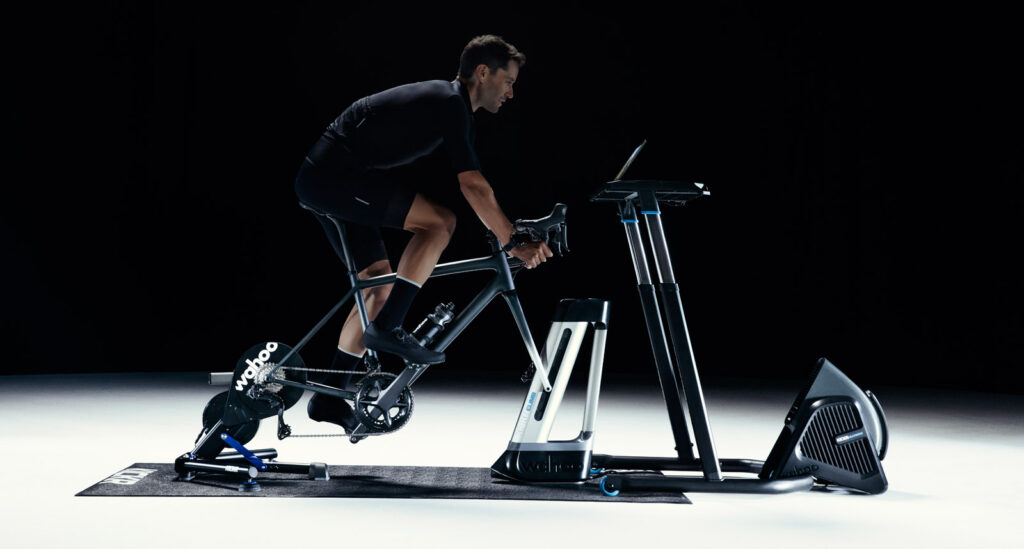 Items in bold are new features/upgrades from the previous gen 5 model:
WiFi connectivity
ERG Easy Ramp
Odometer
MSRP: $1299 USD (increased from $1199 USD)

£1,099.99 GBP, €1,299.99 EURO, $1,879.99 CAD, $1,799.95 AUD, ¥175,550 JPN

Power Accuracy: +/- 1%
Maximum Wattage: 2200W
Max Incline: 20%
Flywheel: 16lb
Axle Compatibility: 130/135mm quick release, 12×142 and 12×148 thru-axle
Additional communication protocols: ANT+ and multi-channel Bluetooth
Cassette: 11-speed included
Direct Connect capability
Compatibility with the Wahoo ecosystem including KICKR Climb and Headwind
Wahoo KICKR Bike Feature Highlights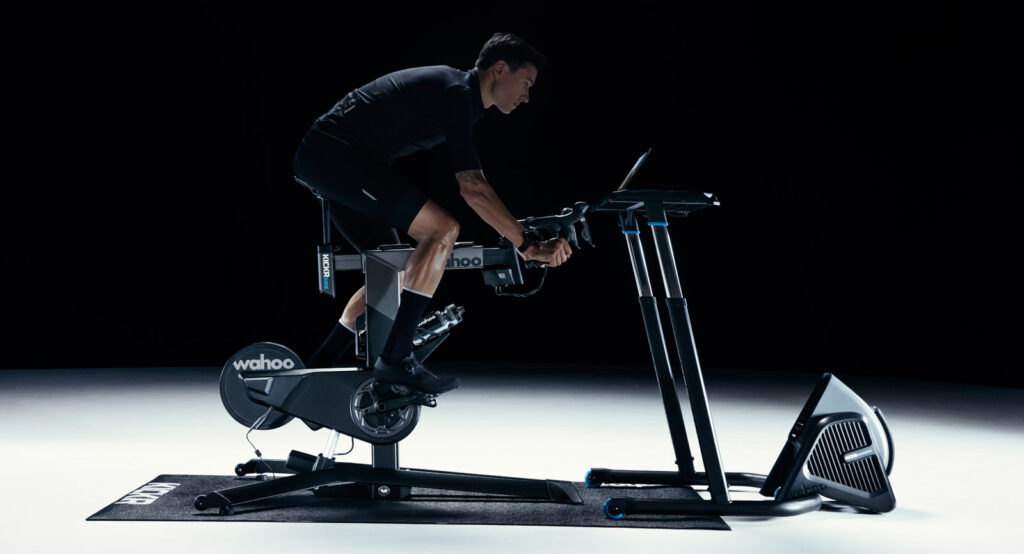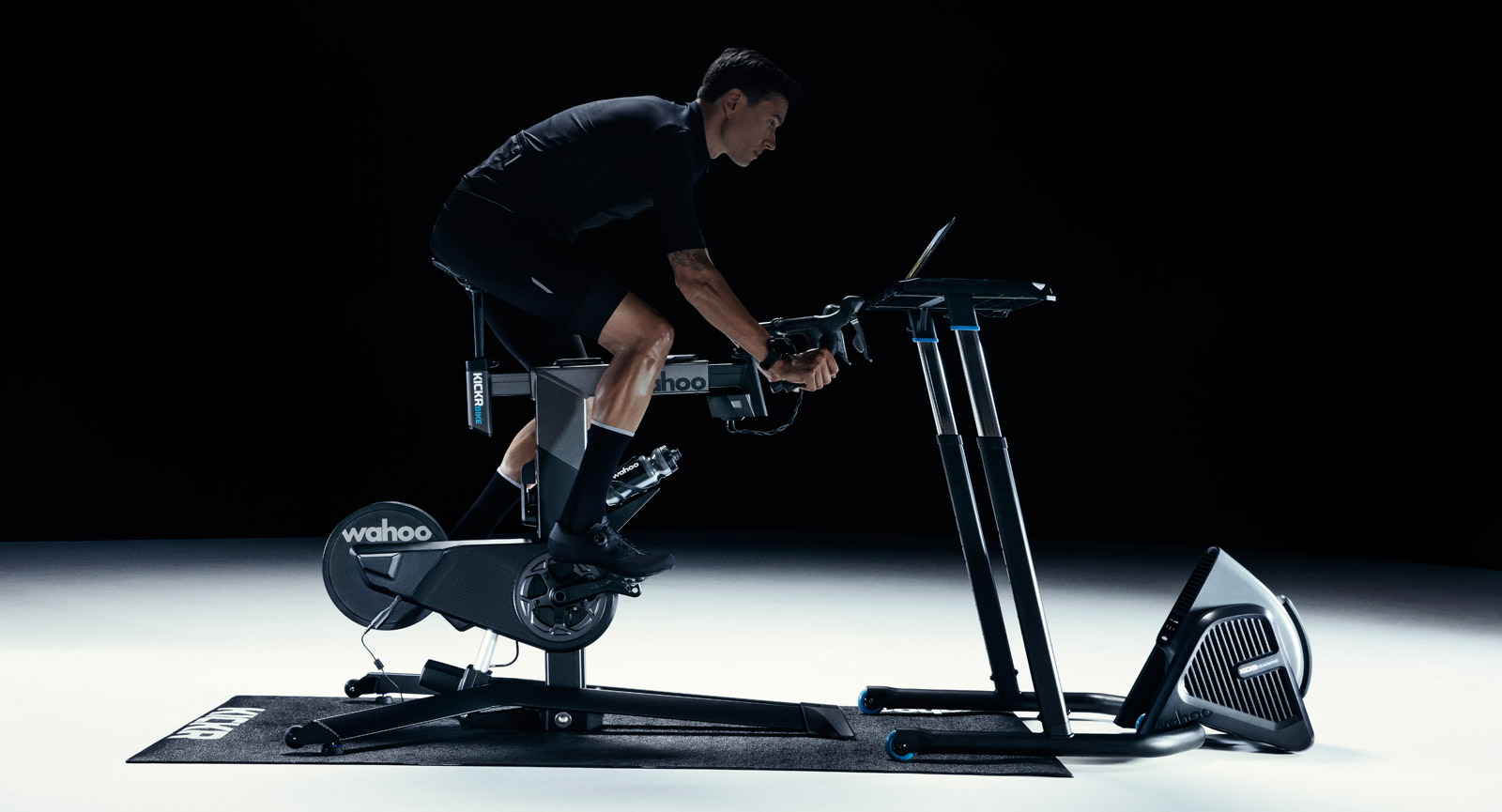 Items in bold are new features/upgrades from the previous gen 1 model:
WiFi connectivity
ERG Easy Ramp
Odometer
Direct Connect capability
MSRP: $3999 USD (increased from $3499 USD)

£3,499.99 GBP, €3,999.99 EURO, $5,299.99 CAD, $6,299.95 AUD, ¥495,000 JPN

Maximum Wattage: 2500W (increased from 2200W)
Power Accuracy: +/- 1%
Max Incline: 20%
Integrated gradient simulation (20% incline/15% decline)
Flywheel: 13lb
Additional communication protocols: ANT+ and multi-channel Bluetooth
Compatibility with the Wahoo ecosystem including the Headwind fan
In addition to the list above, we spoke with Tyler about two other issues in the original KICKR Bike which have been addressed in the new model:
Motor redesign: resonant frequency noises in the 68-72 rpm range have been addressed
Seat and handlebar height adjusting: steering tube and seat tube tolerances have been tightened and quick release bushings improved in order to address the issue of people breaking quick release skewers while trying to tighten down their handlebars and seat.
Pricing & Availability
Astute observers will note that USD pricing (see above) has increased by $100 for the KICKR and $500 for the KICKR Bike. Tyler explained that this was due to well-known challenges relating to supply chain, logistics, and general inflation.
The KICKR V6 is available today at wahoofitness.com, while the new KICKR Bike will be available for purchase in 2-3 weeks.
Full Review Coming Soon
I've got the KICKR V6 here in the Zwift Insider Pain Lab, and I'm putting it through its paces. Preliminary results are showing exactly what I would expect after riding thousands of miles on the V5: accurate power, that splendid KICKR road feel, and now a solid connection via wifi to Zwift.
Watch for a full review in the coming weeks.
Questions or Comments?
Post below!