Team Vegan's John Walkley is an A-cat British racer who is currently 1,542 kilometers into the longest Zwift ride of his life.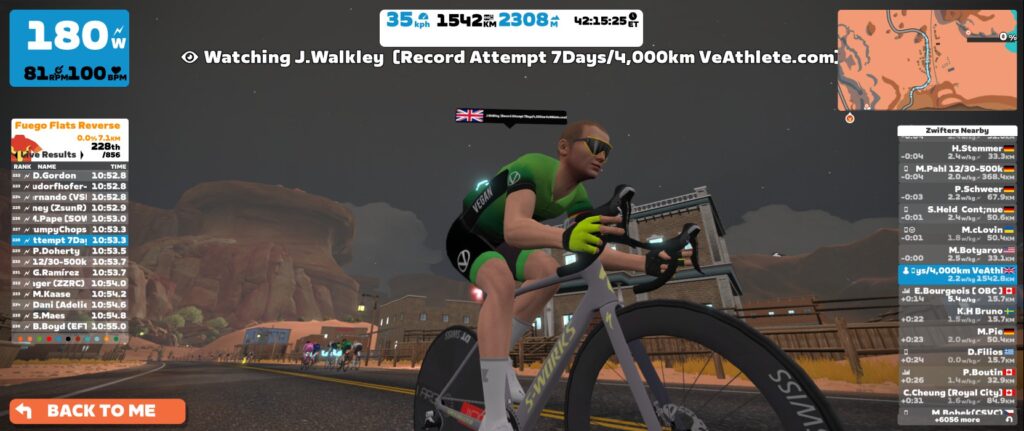 He's trying to set a Zwift endurance record of 4000km in 7 days, which he says is "the hardest challenge I've ever attempted." Why is he doing it?
My son, Edison, has been extremely ill since February this year, and it has been a very challenging time for him, both physically and emotionally. The Children's Hospital at Stoke has been instrumental in helping him through this by providing not only essential medical care, but by supporting us as a family and helping Edison cope with anxiety about medical procedures and dealing with his long-term illness. When things have gotten especially tough, they have swooped in with interactive play, art therapy, surprise Lego drops, fidget toys, raising his spirits and improving his well-being, time and time again.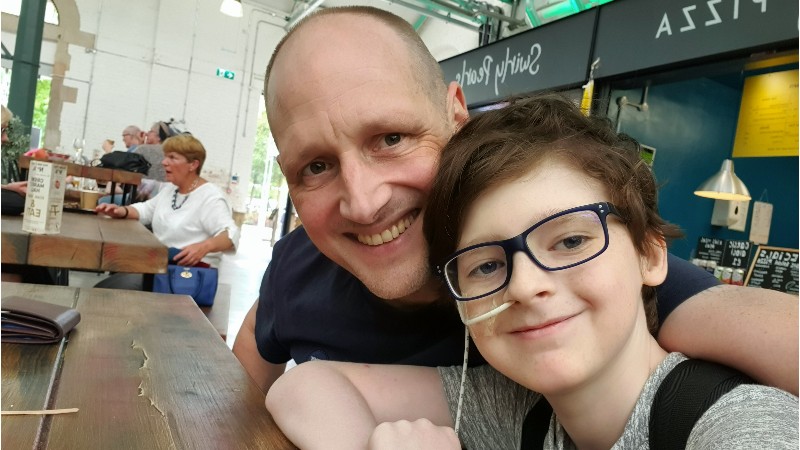 John is undertaking this challenge as a fundraiser. His goal is to raise £5,000 to buy toys and equipment to allow the Children's Hospital at Royal Stoke University Hospital (England) to continue their great work in lifting children's spirits through play and making a bad time a little bit better.
When this post was published, John had raised £2,240. Can we push it over £5,000 before he finishes his ride? Donate now on John's JustGiving page >
There are additional ways to support his effort:
Give him a Ride On using the Companion app
Join him in Watopia and lend him a draft
Send him some encouraging messages in game, or on his Twitch stream
Follow John's efforts with updates at veathlete.com >
Watch his live stream on Twitch >