Something very significant happened in the world of Zwift recently. But Ironically, it happened out on IRL roads! Much like a tree that has fallen in the forest with no one around to hear it, the sound it made perhaps didn't reverberate through Zwift's virtual worlds to reach the ears of those riding online. So we wanted to share it here.
In the Tour of Turkey, an 8 stage UCI ProSeries stage race which took place between the 11th and 18th of April 2021, Jay Vine (Pro Cycling Stats) came in second in the queen stage to Gogubeli and was a mere second from the top of the podium in the General Classification.
Jay Vine (Strava Profile) is a 25-year-old racer from Canberra, Australia who currently lives in Girona, Spain. Jay began his racing career as a mountain biker and transitioned to the road with the New Zealand Cycling Classic in 2019 and later with an amazing 5th place finish in 2020's Herald Sun Tour (an Australian Professional UCI road race) while racing for the Nero Continental team.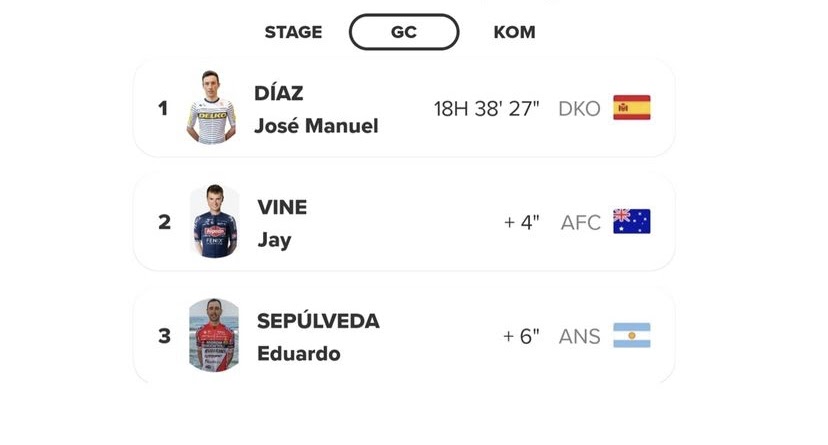 Despite this, Vine didn't gain the UCI experience required to receive any Pro Tour interest and planned to race a full schedule in 2020 in hopes of being noticed. When the pandemic struck, and quarantine and travel restrictions caused widespread race cancellations and uncertainty, Vine's plans were placed on hold. However, the lockdown provided Jay the opportunity to develop a passion for virtual cycling!
While he was aware of the Zwift Academy and considered it as an option prior to 2020, he regretted his late start in road racing and not having the knowledge when he would have qualified as a U23 racer. The timing was right for Jay (ZwiftPower Profile) in 2020 when the Zwift Academy was made eligible to all elite riders, and he planned to peak for the finals in December. His strong performance paid off with a win and a one-year professional contract with the UCI Pro Tour Alpecin-Fenix team.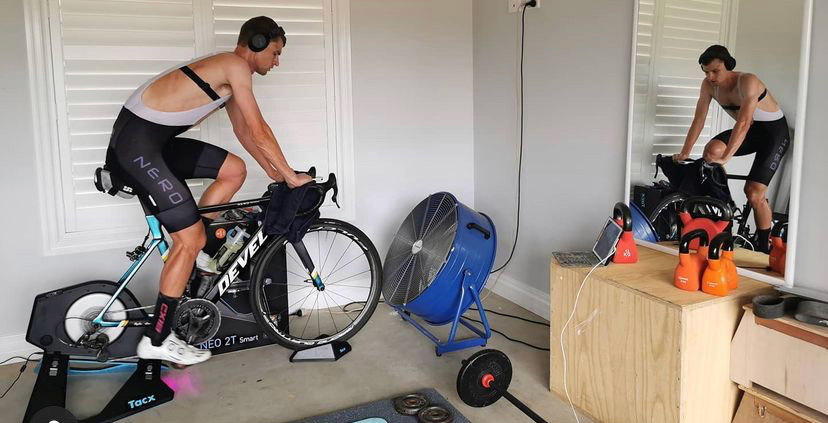 I caught up (in a virtual cycling sort of way…I IM'd him) with Jay following the Tour of Turkey to congratulate him on his momentous achievement and to offer support on behalf of the virtual cycling community. This is what he had to say…
Q&A with Jay Vine
CS: What influenced you to become a virtual cyclist and what aspects of your early career prepared you for Zwift and your participation in the Zwift Academy?
JV: I rode as a MTB rider in my first years cycling but really used Zwift as I transitioned to the road as a full time worker trying to fit my cycling around a full time job.
CS: When you decided to enter the Zwift Academy, did you ever feel that you would have the opportunity to be offered a pro contract?
JV: I knew my numbers were good but had doubt about my age, and thought my lack of racing experience would play a factor in my eventual selection. I knew that the academy was my best chance at breaking out of the NRS Australian bubble and that is why I focussed the back half of 2020 on the Academy.
CS: What are the similarities and differences between virtual cycling competition and the Pro Tour with respect to fitness demands, race conditions, and strategy?
JV: Of course, the type of efforts and the level of pain endured on and off the trainer is comparable, but the moving through the bunch positioning and duration are not something that translates at all. The stage 5 climb (Tour of Turkey), for example, was started after 800km of racing in the legs and 3000 calories burnt on that day.
CS: What are the similarities and differences between Esports competition and the Pro Tour with respect to team strategy and dynamics?
JV: The team aspect is a very similar factor as well as the communication! You are stronger as a unit than as individuals and the communication between riders and DS (team race director) is very important in completing the team's goal and plan for the day.
CS: How have you been accepted into the pro peloton and do you feel that riders who have struggled up the ranks respect how you earned your contract?
JV: I have NO idea how most people think of how I got my spot. All I can do is give my best and be thankful for the opportunity and that the Academy opened up to the over U23 riders all over the world.
CS: Do you feel that virtual cycling will ever become mainstream and a trusted race entity?
JV: I certainly enjoy racing virtually, but I recognise that Virtual and IRL are different disciplines and therefore going to attract different viewers.
CS: What are your goals for the future?
JV: My goals are a long career in Europe racing my bike!
CS: Do any of them include further virtual cycling competition?
JV: It will be interesting to see where the racing platform goes from here, with how current racing schedules sit and how that fits in with end of season breaks, etc.. Maybe moving Zwift worlds to a central time in the calendar might mean more pros are on form for the event rather than in late December.
A Lesson For Riders With Pro Aspirations
Some serious riders say Zwift racing "isn't real", but in Jay's case (and the case of others) taking Zwift racing seriously has had some very real and positive consequences. I have a feeling we'll be reading more stories like Jay's in the coming months and years. Ride on, Jay!
Show Jay your support!
Comment below to let him know that the faith of the Zwift virtual cycling community is behind him.