Recently, Jasmijn Muller broke the record for longest Zwift ride. I wanted to learn more about Jasmijn: her background, motivations, future plans, etc so I reached out to her and she was kind enough to answer my questions via email. The result is an extensive interview, and you can read it all below!
---
Please tell us a bit about yourself. Where you're from, job, family, and the like.
I am Dutch, but have lived in the UK now for ten years. I met my British husband many years ago when we were both still living a barefoot scuba diving life in South East Asia. I try to combine my cycling with a full-time job in management consulting, specializing in business planning and strategic advice to the tourism, leisure and cultural sectors. I'm very passionate about my work, but it is also project-based and deadline-driven, which at times can become a bit challenging.
What's your cycling journey been like?
I only took up cycling as a hobby in 2010 when I started working in London. Up until then, I had mostly used my bicycle for transport, simply to get from A to B, riding to school, to ballet, to the shops and to friends. In September that year one of our work clients sent out an invite to join him on a 100-mile ride in the North West of England, from Penrith to Warrington, to raise funds for Cancer Research UK. I dusted off my old Alan from 1982 (with down tube shifters, Shimano 600 and all), fitted some modern pedals and joined the group for the longest ride I had ever done. It was slightly daunting climbing up Shap with my limited gears and to a Dutch girl used to little elevation the descent off Shap was possibly even more unnerving.
That charity ride was a very special ride in many ways. It marked the beginning of cycling becoming a real hobby and passion for me. Shortly after this ride I invested in my first modern bike (through the cycle to work scheme) which had a triple chainset, modern brakes and pedals and took me on ever-longer cycling adventures. It was also my first exposure to cycling as a force for good. Collectively we raised over £10,000 for Cancer Research UK. It was emotional as the guy who had organized the ride had just recovered from esophagus cancer, using cycling as part of his strategy to regain fitness. That day he was easily the strongest out of all of us. It was very inspiring. Three months later we learned the cancer had come back, hitting him hard in the brain this time. In January 2011 he passed away.
Having bought my modern bike shortly after (a white (!) entry level Eddy Merckx), I then started riding cyclo sportives all around the UK. It was a good way to see the country without having to do the planning or fear getting lost. I slowly increased the distance and by that summer I was riding distances up to 160 miles. In the spring of that year I also set out on a solo cycling touring adventure, riding the Lon las Cymru, a 250+ mile long-distance cycling route down the whole length of Wales from Holyhead to Chepstow or Cardiff. It is one of the toughest of all the long-distance routes on the National Cycle Network. I have since tackled some of those tough sections without any problems, but back then I wasn't such a strong cyclist (even with the excuse of carrying my luggage) and frequently had to get off my bike and walk up the steep sections. It was a great adventure though and I loved every minute of it.
In the summer of 2011 I joined my local cycling club, Kingston Wheelers. On my first ride out with them I joined in with a 90-mile ride, thinking I would be OK as I enjoyed long rides and had done quite a few longer sportives. But I wasn't quite used to riding at club speed. After 10 miles I had to apologize and joined a shorter, slower ride instead. The men and women in the club were very welcoming and slowly showed me how to hold a wheel, how to behave in a group, how to pace myself and soon I gained confidence to join faster or longer rides. In 2012 and 2013 I even dabbled in crit and road racing. I broke a spoke in my first race and broke my hand in my second race. I guess it is fair to say that I wasn't a very safe racer, didn't have too much of a clue about tactics, couldn't hold my nerve very well in a large peloton and only earned the points I did (up to cat 2) because of my time trialing abilities: riding fast in a straight line and just keeping going.
By 2013 I had realized that whilst I had to fight hard to stay on the wheels of the faster boys and girls in the club on the shorter rides, it often was towards the second half of longer rides that I would come into my element. I seemed to be a bit of a diesel. I then decided to test my endurance abilities by entering the Le Mans 24-hour race, which could also be combined with a nice holiday in France and seeing my mum. In preparation for the 24-hour race I decided to enter a 12-hour time trial and did surprisingly well, riding 252 miles on my road bike (only 4 miles short of the male club record) without a dedicated support crew, just stopping in with the helpers from the local club to get new bottles, have a chat and eat these wonderful pots of Ambrosia rice pudding they were giving me. I won the Le Mans 24-hour solo women's category that year, having even set down for 2 hours or so as the organizer told me that I had effectively already won because the nearest woman couldn't catch me anymore. That was pretty cool and I rewarded myself by buying a time trial bike to explore how far I could take that time trialing talent I seemed to have.
By the end of 2014, having started the year too afraid to ride the TT bike (which handles somewhat differently from a road bike), I saw myself winning the British Best All-Rounder competition (fastest average speed over 25, 50, and 100 miles in the country). That was quite a feat, given I am Dutch! The highlight of 2015 was winning the National 12-hour TT championships, in a fun and very close fought battle with Jill Wilkinson (a difference of just 192 meters in 12 hours!) My 2016 season was unfortunately wiped out by Deep Vein Thrombosis, but I have big plans for 2017 and it is great to start it with this Zwift Distance Record.
Why did you decide to take on breaking the record for longest indoor ride?
At the end of 2015/early 2016 I set myself the goal of trying to beat the women's solo Lands End to John o Groats (LEJOG) record and then keep going for the 1000 mile record. LEJOG is an 843 mile ride along the length of the UK, from the most southwestern tip of Cornwall up to the very northeast corner of Scotland. Back in the 1950s when point to point record breaking still had a lot more profile, LEJOG was the blue ribbon distance among long distance record-breaking in the UK. In 1954, Eileen Sheridan set a new LEJOG record of 2 days, 11 hours and 7 minutes, that stood for decades. In 2013, I had the pleasure to hear Eileen speak about her records at a local event in Isleworth. Ever since that event, a signed picture of Eileen has been firmly positioned on the wall in my 'turbo room' to inspire me to train hard and help me achieve my own long distance cycling goals. Eileen is now well into her 90s, but I dream of breaking the current record whilst she is still alive.
The current record for LEJOG is 52 hours and 45 minutes and is held by my inspiring Born to Bike RT team mate Lynne Biddulph. It has stood unchallenged since 2002 as has her 1,000 miles record which stands at 64 hours and 38 minutes: a distance and time on the bike most people wouldn't even dream of covering by car…
In preparation for this outdoor distance record attempt in September 2017 (which will be observed by the UK Road Records Association and if successful also endorsed as a Guinness World Record), I wanted to undertake an indoor challenge to test how my body and particularly my mind would respond beyond 24 hours to things like sleep deprivation, nutrition, etc all within a safe indoor environment. When I heard about Chris Hopkinson's Zwift Distance Record attempt in December 2016 (and also read about Derek Boocock the previous record holder), this just seemed to be the perfect opportunity for my indoor test. Derek and Chris had covered 1009 and 1010 miles respectively in c. 71 and 72 hours. My 1000 mile record on the road will need to be done within 64 hours, so time and distance wise there seemed to be a good match. Of course I understand that record setting outside on the road is a very different business, and I have a fair few other longer test events lined up to help me prepare, but this indoor record attempt seemed like a good early stock take and, if successful, a great confidence boost for what is ahead.
The other great thing about the Zwift distance record is that it presented an opportunity for other people to actually ride with me. Quite a few people have asked how they can help me with my LEJOG record attempt, but I had to disappoint them as for that record I am not allowed any group riding or any drafting. It would be awesome to have people supporting along the side of the road and cheering me on, but it still isn't the same as actually being able to ride with me in Zwift. Zwift also presented a great opportunity to spread greater awareness about my record attempt to a wider audience. And finally, having raised money for Cancer Research UK in 2010 with the 100-mile ride and in 2013 with my Le Mans 24-hour ride, this Zwift Distance Record attempt also was a perfect opportunity to fundraise once more, for an even larger, bigger, and more insane feat of endurance.
What gave me additional motivation was the fact that there only appeared to be one Zwift distance record and not two separate categories for men and women. As such, it was the perfect opportunity to test how close women could get to men when it comes to ultra endurance challenges and I am very proud to have proven that women can be just as good, and sometimes better!
How did you prepare for this effort?
I'm not sure I had the best preparation for this. I have a good endurance base I can rely on, but work has been somewhat busy in the weeks leading up to this challenge. I have had one spell where I worked for 64 hours straight without any sleep (and certainly no time to fit in any training). Strange as it may sound, that may in fact have helped me fighting sleep deprivation, but it goes without saying that it isn't healthy and certainly does not form part of my training plan! In the week leading up to the challenge I also had to skip sleep on Thursday night still trying to meet all sorts of work deadlines, again, not great preparation. I only got a smart turbo trainer 2 weeks before the record attempt, so mostly spent the last 2 weeks getting comfortable on the Wahoo Kickr, which Wahoo Fitness so kindly gave me on loan for the attempt, and trying to figure out how Zwift works and how I could earn those faster bikes and wheels. One of my crew members, Rob Lee, was particularly helpful as were the women in the Zwift Ladies Only group.
Other preparation for the Zwift distance record were more about the logistics. This involved: Getting the support crew organized, having a rota in place so 2 people could be with me at all times to look after me and give me food and drink;  making a long shopping list for all sorts of things I would need as well as food for the helpers; preparing a record schedule with a target average speed, frequency and length of breaks, sleep breaks etc (needless to say that that plan went out of the window as I went a lot faster and took a lot less breaks than anticipated); getting one of my crew members to prepare press releases ahead of the record attempt; organizing the fundraiser and, with the help of a few great sponsors, setting up cool prizes as additional incentives; getting one of my crew members to prepare a doodle/rota for riders from all over the world to ride with me for a bit (this was particularly useful during the first day when people still had to use the worldtag hack to ride in Watopia).
I had initially tried to get the organizers of the London Bike Show to agree for me to do the attempt there, but the additional overnight security costs were way out of my league. On hindsight, I am actually very relieved I did it at my own flat in London, where toilet, kitchen and bed are all only meters away.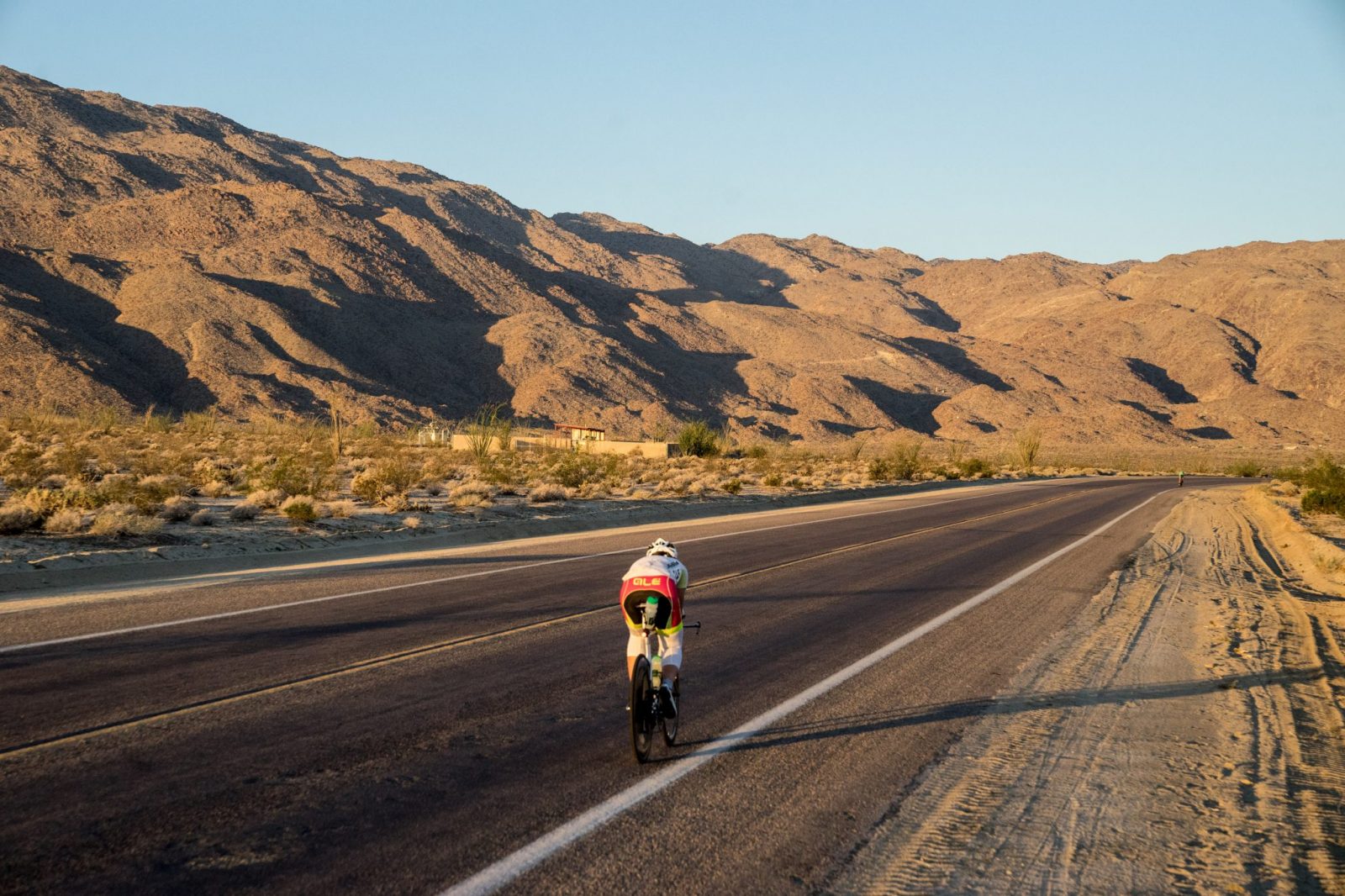 I read that you had a crew. Tell me about them and what their jobs were.
For the Zwift distance record I had a crew of 7 in total, with 6 helping out at my house and 1 from distance. Although, because of the rota, everyone tended to help out with everything and anything required, with a few distinct roles:
Josephine Perry: sports psychologist, mental support
Emily Chappell: social media /PR support (I can't tell you how stressful it can be if people ask you for interviews shortly before or during an attempt; it really is great to have someone like Emily who can liaise with me for the answers and then can be trusted to get it all sorted)
Sonja Whatson: official photographer, the photos should be available shortly.
Shu Pillinger: Crew Chief, heart and soul of the support crew who knew exactly what help was required, how to hit the right tone with me and also how to turn the whole record attempt into a lot of fun
Holly Seear: general crew: riding with me in Zwift but also helping out at my house as part of the support crew, feeding me, cheering me and, as I found out, just the right size in case you need a pillar to lean onto when the saddle sores become a bit too painful.
Rob Lee: organizer of Zwift support riders rota, helping out from distance, organizing people from all around the world to ride with me for a bit, keeping an eye on me in Zwift and telling me off when I was riding a bit too hard
Rob Gardner: general crew: helping my husband Chris to get everything set up ahead of the record attempt and putting his timekeeper skills to good use by helping to make sure the record schedule sheet was functioning as it should.
Chris Chalder: general crew: my poor husband who was there for the 70 hours straight, helping out with the build-up, shopping, cooking and cleaning up after the party and taking the brunt of my bad mood if I went through a bad spell.
I may be the new record holder, but really it is 'our' record. I couldn't have done it without my support crew.
How often did you take breaks, and for how long?
I took breaks every 6 hours for circa 10 minutes, to have a toilet stop, have a quick wash, apply new chamois cream and change into fresh clothes. Later on my stops became a bit more frequent. Partly because my effort dropped off and I was sweating less but still drinking the same, so needing the toilet more. Later again, the stops became more frequent because the saddle sore pains became more unbearable. I took my first sleep break, of just 25 minutes, after c. 33-34 hours of pedalling. I took a second sleep break of c. 10 minutes on the Monday afternoon after a bad spell between 3pm and 6pm and the caffeine not being able to kick me out of it. The 10 minutes wasn't quite enough, so I lengthened it with another 25 minutes of sleep. My final sleep break was for 90 minutes after I had broken the previous record at c. 10:30-11pm on the Monday night.
What was your nutrition intake like?
My nutrition was and remains a learning curve. At first I had a couple of bottles of OTE Sports energy drink, vanilla flavored, which I normally quite enjoy, but this became a bit too sweet and didn't fall well on my tummy. I also had a few Ambrosia Rice Pudding tins whizzed up in the kitchen machine and diluted with water. I think the nutrition that worked best was either the Fresubin 200 ml (a sort of meal replacement drink) diluted with water or real food. The kind of real food that worked well were things like sweet potato and pumpkin soup, but also Nutella pancakes and nice fresh yellow bell pepper, cucumber, grapes and bits of my favorite cheese (Etorki).
Throughout it I also drank a lot of Precision Hydration electrolytes to stave off the cramp (I didn't have any cramp), some fresh water (as a change to all the sweet stuff) and some flat coke (a treat). Brushing my teeth also was a welcome treat. I didn't take on many gels, but stuck with caffeine pills instead, but only during my dozy spells, which occurred about 3 times. In total I had about 450mg of caffeine over the whole record attempt, which is about 4.5 cups of espresso, not a vast amount, but enough for someone like me who doesn't regularly drink coffee.
Were there any point(s) in which you wanted to give up?
No – there wasn't a single moment where I wanted to give up. I only gave up when I did (after 62 hours of pedalling and 70 hours total time), because the saddle sore pains just became too much to bite my teeth through. My legs and head were still fine. I would have continued if it wasn't for the saddle sores.
What would you have done differently, now that you finished? (maybe you won't want to answer this so your competition won't know your secrets!) And what's the purpose of wearing your shorts inside-out?
I would have ridden on Zwift a bit more often in advance so that I didn't feel the pressure of having to unlock faster bikes and wheels and so that I was a bit more skilled at drafting in Zwift, because that takes a little practice. I would have adopted the double bibshorts trick (with the second pad inside-out) from the start. Now I only started that from about 24-hours into the ride, when the saddle sores started to get bad. Having a second pair inside out can help to reduce the chafing and just gives a bit more comfort. But it is also more hot, so definitely requires a good fan. Other than that, I don't think I would have changed much.
It is a very personal thing though. What works for me, may not be that important for someone else. I welcome anyone to have a go at this record. I know that, if you have the stamina to handle the sleep deprivation and use the right kind of tricks to avoid saddle sores, the record can still be improved by rather a lot. But that person won't be me. I did this for a specific reason and that mission has been achieved. It was never about the Zwift distance record for the record's sake.
How long have you been riding on Zwift? How much of your weekly training is on Zwift as opposed to outdoors?
I had only been riding on Zwift for 2 weeks prior to the attempt. I hadn't even unlocked the 100-mile achievement yet! I literally threw myself in at the deep end. That said, I have done longer turbo sessions (but never longer than 6 hours) on a dumb trainer before. It is winter here now in the UK, so I tend to do a bit more of my training indoors (I don't like risking falling on black ice and because of my Raynauds my hands suffer quite badly in the cold). Normally I do about 3 shorter turbo sessions during the week and then 2 longer rides outside during the weekend.
I saw on your website that you were also raising money for cancer research. Was there a personal reason for that? And how much were you able to raise?
Yes – see above for my history with raising money for Cancer Research. Since that first fundraising attempt I have unfortunately seen other people losing their lives to cancer, including some very inspirational people still living for their passions up until the very last moment. All our lives are touched by cancer, whether this is something that affects you personally (I narrowly escaped cervical cancer after a CIN 3 diagnosis) or you are trying to support a loved one with cancer as well as you can. I really hope cures for cancer are found soon and every little bit of money I can raise helps.
What are your cycling plans now that you've accomplished such an enormous goal?
For me this was an important stepping stone towards an even bigger goal (the LEJOG and 1000 mile record attempt on the road in September this year). But I am afraid that each goal unlocks another… someone just offered me a copy of 'there and back' about the LEJOGLE record (Lands End to John o Groats and then back to Lands End again)… it is a slippery slope… I apologize to my husband… I have no idea where this ultra-endurance malarkey will take me!
Is there anything else you'd like to add?
I would like to finish by thanking Zwifters all over the world for riding with me, cheering me on and stuffing my virtual jersey pockets with "Ride-Ons." I hadn't anticipated the power of Zwift before, but it is truly unique to be able to connect with riders from around the world in this way. Zwift is a beautiful and very fun training tool and a great way to make indoor and outdoor training go hand in hand. I also would like to say a particular thanks to all the female Zwifters who joined me. It was very touching and inspiring to see that so many of the people who were riding with me as part of the record breaking ride were women. You were awesome. I hope my ride gives you confidence to go for your own goals (no matter how small or large), and don't let anyone stop you. Dream Big. Set Goals. Take Action.