A huge congratulations and #RideOn to British Ultracyclist Jasmijn Muller, who has pushed the Zwift distance record even further.
She began her attempt at 3pm GMT on Saturday, February 18 and finished 62 hours later after beating the record of 1626km set by Chris "Hoppo" Hopkinson last year. (Hoppo completed that distance in 72 hours and 36 minutes.)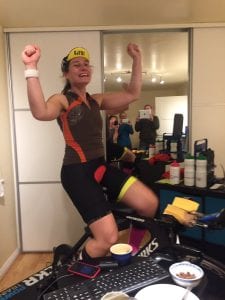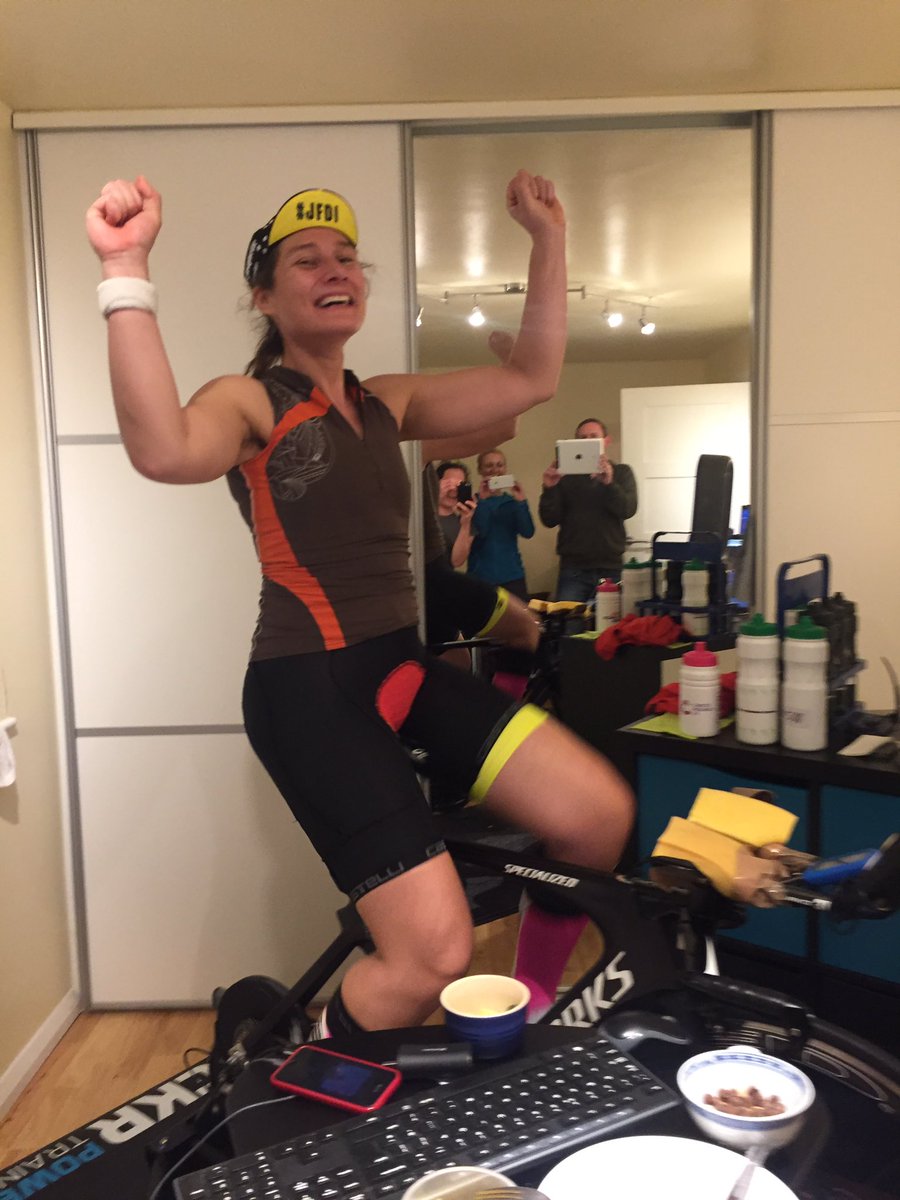 At one point Hoppo even joined Jasmijn (virtually) to lend his support, as did hundreds of other Zwifters.
Final stats from Jasmijn's ride:
1,828km (1,135.9 miles) in
62 hours, 4 minutes & 30 seconds
Why Do It?
Jasmijn gave three reasons for completing this effort:
To test how my body and mind respond beyond 24 hours to things like sleep deprivation, nutrition, etc. all within a safe indoor environment before my LEJOG and 1000 mile record attempt on the road in September 2017
To see how close women can come to men in ultra endurance challenges…
To raise funds and awareness for Cancer Research UK
Read Zwift Insider's interview with Jasmijn >
Follow Jasmijn at her website duracellbunnyonabike.com.