Wahoo recently announced the latest version of their KICKR smart trainer, named the KICKR MOVE. Now we get to give one away along with Wahoo's CLIMB + base adapter. One lucky winner is about to receive a fully immersive, premium indoor riding experience!
Now through November 22, enter the giveaway below for your chance to win. You can enter once every 24 hours. You may also grab extra entries by referring friends or visiting us on social media.
More About Wahoo's KICKR MOVE + CLIMB
The KICKR MOVE builds on the industry-leading features of Wahoo's KICKR trainer, including:
2200W max power
+/-1% accuracy
20% max gradient simulation
Multiperipheral Bluetooth (up to 3 connections)
WiFi connectivity
Race mode
and more!
But the aptly named MOVE adds movement to the standard KICKR, with mechanisms enabling extensive fore/aft movement and a small amount of side-to-side movement. You can see this nicely in Wahoo's promo video:
Wahoo's CLIMB device attaches to your front forks to raise and lower your bike, creating a physical simulation of on-screen gradients. With real-time grade changes up to 20% incline and -10% decline, you'll find yourself more immersed in the indoor riding experience than ever before!
The included CLIMB base adapter allows the CLIMB to rock naturally with the fore/aft movement of the KICKR MOVE.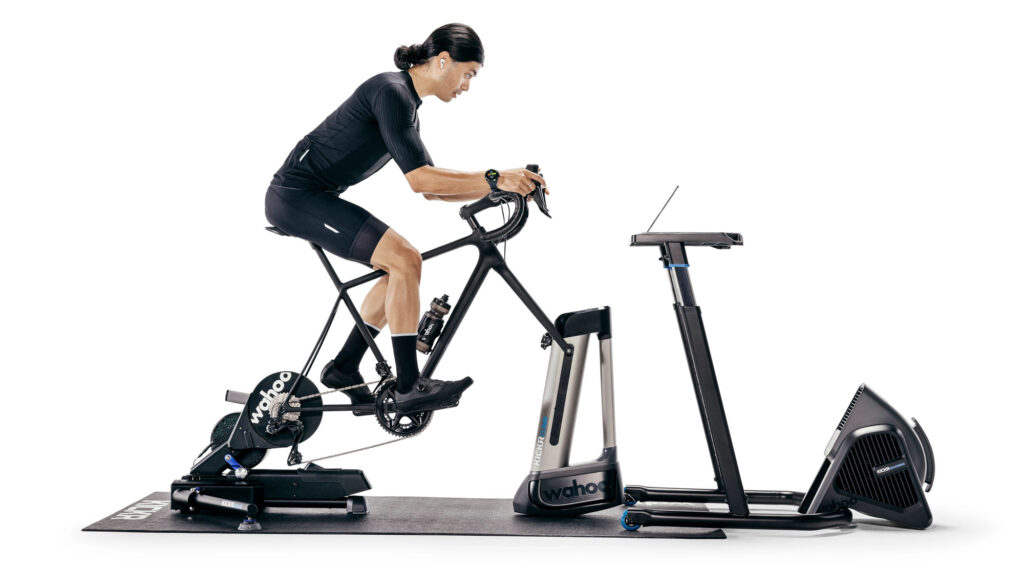 Learn more about the Wahoo KICKR MOVE by reading our full post, including a detailed review >
Questions or Comments?
Share below!