On March 18th, 2021 the Zwift Cycling Esports Commision released Version 1.0.6 of its ruleset which governs races designated by Zwift as Zwift Cycling Esports events. Two changes in this version are noteworthy for their potential impact on reducing the risk of disordered eating and eating disorders in virtual cycling.
The changes are important not only for the direct and tangible effects they will have on racers, but because they signal Zwift's acknowledgment of the importance of the issue and commitment to taking the necessary steps to help ensure athlete safety.
Zwift's Statement On the Recent Ruleset Changes
As the Chair of Zwift's Cycling Esports Commision Dr. George Gilbert explains, making appropriate and effective changes to the ruleset is not an easy task. Considerable thought and debate are required to achieve the appropriate balance between all factors:
"The blunt truth is that, as important as 'extreme dieting' is, it is just one of the several competing factors that need to be considered. In no particular order, broadly these issues include:
Extreme dieting: The mostly physical issues that arise from athletes manipulating their weight.
Body image: The mostly psychological issues that arise from athletes constantly focusing on the weight (even if their weight itself isn't unhealthy).
Ethics: The mostly legal/moral issues that arise if athletes are not, or are perceived not to be, treated with respect and within appropriate boundaries.
Fairness: The mostly reputational issue that arises if athletes are not, or are perceived not to be, competing on equal terms.
Critically, optimizing the rules for any one of these will likely disproportionately affect the others, and our goal at Zwift is to find the right balance between all of them."
Rule Change #1: Timing of Weigh-Ins
Rule 2.4.4 in the previous version of the ruleset read, "Riders shall use an in-game weight and height as measured in Real Life within 24 hours of the start of the event." This was replaced by Appendix A of the current ruleset which states, "Weight measurement must be conducted within two hours of the event start and submitted to Zwift at least one hour before the event start."
Reducing the weigh-in window (as explained in previous installments of the "Extreme Dieting in Virtual Cycling" series) reduces the likelihood of athletes engaging in the extreme dieting behaviors of calorie and fluid restriction prior to weigh-in followed by binging.
The logistical and organizational burden upon Zwift Cycling Esports this change creates are significant and should not be overlooked, making it that much more profound and noteworthy.
Rule Change #2: Weigh-In Videos Must Remain Private
Appendix A of the new version of the ruleset includes the addition of the following with respect to Pre-Race Weight Videos, "Please note that weight measurement videos must remain private. Publication of weight measurement, or otherwise sharing them with third parties, is a violation of these rules."
This change is perhaps just as important as change #1 in ensuring athlete safety, although the reasons may not be as obvious, nor the effects as easy to predict.
The History of the ZwiftTransparency Social Media Group Page
ZwiftTransparency was created in late 2018 to fill the void left when the original community-run the original community-run Zwift Anti-Doping Agency (ZADA) was terminated. (ZADA had previously verified elite-level performances and awarded badges on ZwiftPower to riders who reproduced similar efforts in real-life scenarios.) The initial intent of ZwiftTransparency was to focus on elite-level racing, but the group wasn't restricted to those racers, and after a year grew to over 500 members.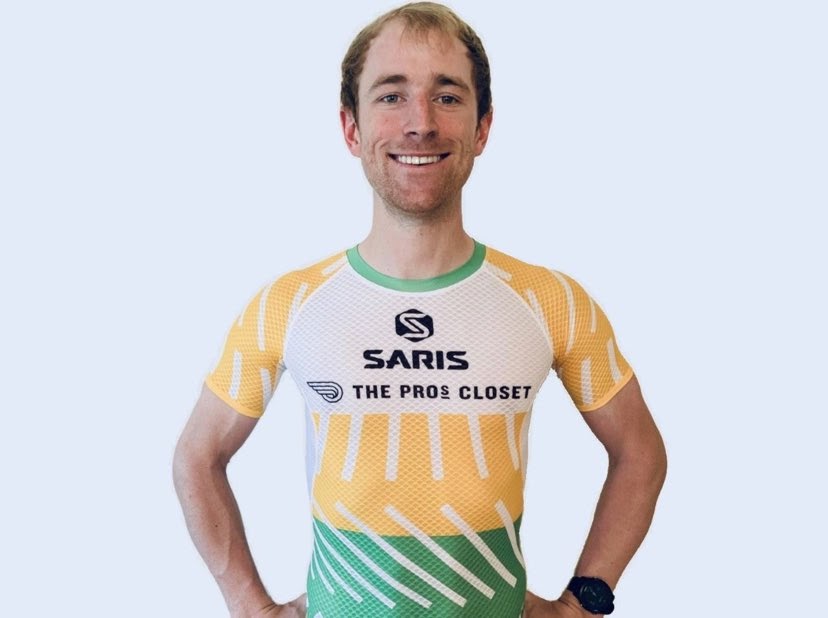 Matt Gardiner (ZwiftPower profile), elite racer and ZwiftTransparency creator, shares his purpose for starting for the group:
"This was largely done publicly because ZADA did not require racers to weigh-in prior to events, so many of us did it out of respect for our competitors and in pursuit of fair sport."
Lionel Vujasin (ZwiftPower profile), elite racer and ZwiftTransparency administrator, says this about the early days of the group:
"I was one of the first to post a weigh-in video on the ZwiftTransparency page. It was my way to battle the common idea that all Zwifters were weight-doping cheaters. The origin of the movement was to promote fair racing and show people there are ways to make virtual racing legit."
The Real Public Weigh-In Story of Virtual Cyclist Tom Gakes
From the age of 13 Tom Gakes (ZwiftPower profile) had an undeniable talent and love of cycling, and by 15 had begun racing at a high level. As his competition became stronger, his ability to produce results, especially in hilly races, got much more difficult. Lacking the knowledge to identify the issue, Tom focused on his body weight. "At first, results were getting better, until the point where I was 57kg (at 180cm) and training 30+ hours per week," he recounts as the cause of his "collapse."
That collapse ultimately made him too weak to get on his bike, forcing an extended hiatus from racing and several years of recovery. As he started to regain form, he vowed to avoid any more weight-related issues, and one way was to not step on a scale again. Proud of the change, Tom recalls, "I had been racing at a top level, even doing World Cup races and winning National Championship medals, without even knowing my body weight."
Tom's formula was successful: he had his disordered eating issues well under control. Until he got hooked on virtual cycling. Forced to break his no scale rule when completing the Zwift profile, he was shocked to find that his weight had increased from 57 to 78kg.
As his fitness and eracing technique improved, he found himself at the "pointy end" of A races, and the pressure to publicly submit weigh-in videos followed. Describing the resumption of his unhealthy habits, Tom says, "The pressure from the community to upload videos publicly kept growing so I eventually joined in."
Frequent scale checks and video weigh-ins confronted Tom with daily changes to his body weight, causing him to diet again. In the winter of 2019 he was back to 73kg. "I really didn't want to do this [post a weigh-in video], but at a certain point the general opinion was that any high-level racer who didn't was a weight doper," Tom says. Tom's physical condition deteriorated, he dropped from A+ to B, and his race ranking plummeted from 53 to 5300.
Incidentally, I appealed to Tom after admiring his courage in commenting on a Facebook post debating the shut-down of ZwiftTransparency. His posted comment was the only one of over 100 proposed theories which pointed to weight-related concerns as a factor.
The Elimination of Public Weigh-Ins
Episode 95 of Simon Schofield's Zwiftcast, which aired March 19th, 2021, raised the topic of ZwiftTransparency and the mystery behind its disappearance. In addition to providing insight, it made clear that extreme dieting in virtual cycling may also be an issue of interest to the broader Zwift community.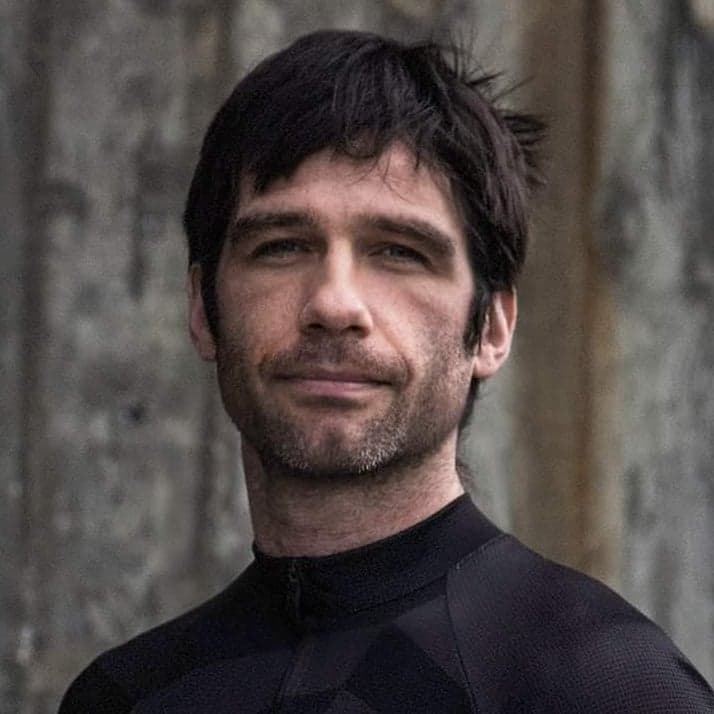 Nathan Guerra (ZwiftPower profile), the unofficial "voice of Zwift" as its racing broadcaster for Zwift Community Live, had this interesting take on the matter.
"When ZwiftTransparency was first created there was a lot of naming and shaming going on, but the community did a really good job of policing itself in that area. Another consequence, however, was body dysmorphia issues and that's a big, 'No no!' It's not OK to be promoting and teaching the narrative, 'Let's go and see how skinny I can get.' You don't want to create a space that encourages that or provides an opportunity for people to develop really bad behaviors around this stuff."
The Decision to Remove ZwiftTransparency
The ZwiftTransparency public weigh-in group site was removed on March 11th, 2021 by Matt Gardiner. Despite being proud that the group's concept has provided a precedent for private weight verification, Matt acknowledged its problematic potential and therefore knew it was the right time:
"As the creator and admin, I've been closely following the stories related to disordered eating, peer pressure within the Zwift community, and the potential problems a group centered on public weigh-ins presents. Since the original intent of the group, community-led elite-level racing oversight, had been ceded by ZADA through the Premier Division, it seemed the group had run its course. Ultimately, I don't want to further a single person's struggle with eating disorders, and despite being voluntary, the peer pressure of a group its size using it as normative behavior, definitely contributed to a feeling of obligation to join in."
Public Performance Verification From a Race Organizer's View
Although Matt confirmed that he acted independent of Zwift and other external pressure, the decision followed a conversation between himself and Steve Milliken of WTRL, who also decided to abolish their public verification site and allow Zwift Cycling Esports the opportunity to formulate their own plan for future verification. Martin Carew of WTRL offered this interesting opinion on the topic from the perspective of a promoter:
"I have never liked the guilty before innocent attitude and despise the desire for the more vocal in the Zwift racing community to pressure others to post their verification videos publicly. A race organizer is responsible for ensuring their races are fun, fair, and in the best spirit of competition. It should not fall on fellow competitors to turn vigilante. In fact, we believe that cyber and social bullying is actually more of a concern than weight problems."
Martin further defined the responsibility placed upon race organizers by stating:
"WTRL believes that all verification should be done out of the public eye and that ZwiftPower needs to limit many areas to all but Race Organizers. There isn't a single racer scenario in real life where a racer can walk up to another racer, scales and tape in hand, and demand that they weigh themselves or insist on the sharing of data from their head unit, so it shouldn't be acceptable behavior within Zwift."
Zwift's Commitment to Finding the Right Balance
As previously stated by the Chair of Zwift Cycling Esports Dr. Gilbert, creating an environment where all of the factors which ensure a safe, fair, and trusted competitive environment are properly addressed is a monumental task, especially in a venue that lacks suitable precedent or time-tested examples. Zwift as a whole deserves to be commended for the recent changes to their policy and commitment to addressing extreme dieting risk.
Dr. Gilbert makes the intentions of Zwifts commitment clear in his closing statement to us:
"The points raised on extreme dieting are all very valid, and a great contribution to the debate, but if the answers were easy, then everyone, across all weight-sensitive sports, would have implemented them already. At Zwift we're committed to finding the right balance between all these competing issues, and will continue to review whether the balance we have is right, and evaluate the wider impact of any changes to make sure an appropriate and proportionate balance is maintained."
A Key Element Which Deserves Weight
One key area which deserves further serious attention and must be weighted heavily in this balance is identification and prevention of extreme dieting behaviour through training and education.
As an emerging sport which has yet to be truly regarded as professional, many athletes and teams lack resources and necessary professional medical, nutritional, and training knowledge and guidance.
With few options, athletes and team directors are forced to do their own research, follow instinct, imagination, and word of mouth or social media suggestions, rather than scientific results-based evidence. These practices pose a significant risk when specific biological and genetic predispositions, among other factors, are not accounted for.
The Proposal of a Virtual Cycling Training Module
With input from several of the most prominent experts in the field of sports nutrition, coaching, and psychology, the framework and key elements of an Esports Extreme Dieting Identification and Prevention Training module will be proposed in the next article of this series. Emphasis will be focused on the requirement for athletes, coaches, and race organizers to be knowledgeable in the identification and prevention of weight-related issues unique to virtual cycling.
With Zwift's commitment to tipping the scales toward ensuring a safe and fair competitive environment coupled with the cooperation of athletes, teams, organizers, and coaches, that balance can be attained and the goal of placing all involved parties in the best possible position to succeed will be achieved.
Your Thoughts?
In addition to the recent changes announced by Zwift to their Esports Ruleset, what other steps do you feel are necessary to create the proper balance?