This weekend we've got our first Zwift Academy Road races, plus some cool benefit rides and a very special series of events for triathletes. See all the details below!
Special thanks to Jesper at ZwiftHacks with his Events app which provides powerful event filtering tools that help us create this list each week.

This is our first weekend of racing with Zwift Academy Road, and lots of riders are signed up to give it their all in Richmond. We're on the wonderful 2015 UCI Worlds Course, with enough laps and climbing to make it hurt!
Multiple dates and times. See times slots here: men's events / women's events
No One Fights Alone 24 Hour Zwift Ride For Cancer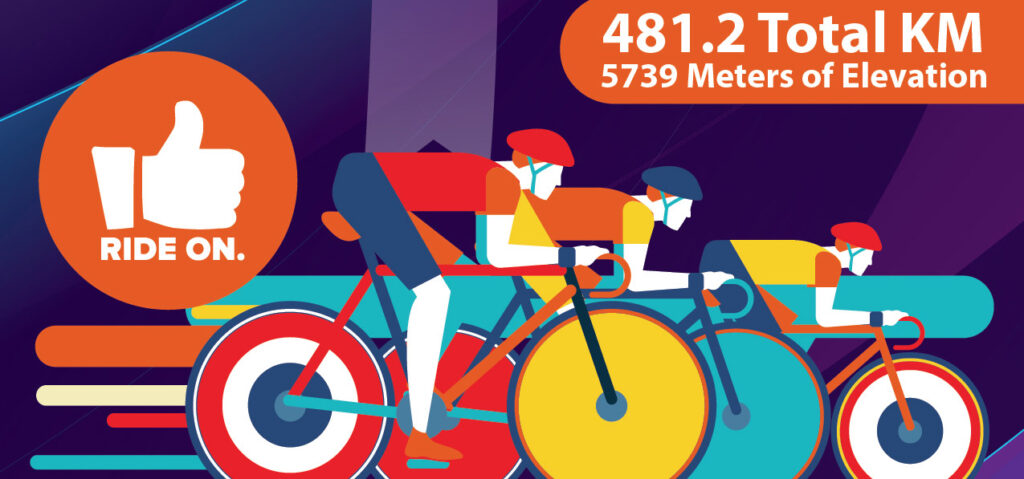 From organizer Brian Ditty:
Two years ago my younger brother Shaun was diagnosed with testicular cancer. After treatments and removal surgery his annual screenings were all clear until this week when a red flag came back in his blood work. After further testing his cancer has metastasized. He starts very aggressive chemo beginning October 5th for 3 months, 4-6 hours per treatment.
On October 9th at 8pm I am going to channel all my energy and frustration into a 24 hour ride on Zwift to support him. This is a significant day as this will be the end of his first week of intense chemo.
Myself, my closest friend Chuck Engle and a TFC teammate Eric Houston are going to ride all 24 hours and are hoping to have people join us at the start times for the routes. We will be doing a steady 1.8-2w/kg, the routes totaled up gets us 481.2km and 5739m of elevation.
Friday October 9, 2020
8PM EST | France – Roule Ma Pole | 23km
9PM EST | France – Tire Bouchon | 61km
Saturday October 10, 2020
12AM EST| Watopia – Mega Pretzel | 107km
5AM EST| Watopia – Dust In The Wind | 54.6km
7:30AM EST| Watopia – Quatch Quest | 45.9km
11AM EST | Watopia – Bigger Loop | 53.1km
2PM EST| Watopia – On Fire! Badge Hunt | 100km
6:30PM EST| Champs-Elysees Meetup | 39.6km
Donations accepted through Go Fund Me – https://www.gofundme.com/f/RideForShaun
Begins Saturday 1am BST/Friday 8pm EDT/5pm PDT
Learn more on the Facebook event page
Life Moves – Ride to End Homelessness

This is the 7th annual LifeMoves – Ride to End Homelessness, and this year it's happening on Zwift. But the the cause stays the same – ending homelessness! 90 minute ride on Douce France route will be social 1.8 w/kg – 2.2 w/kg. The goal is to raise awareness for www.lifemoves.org
Learn more about the event and register at give.lifemoves.org/e/3wxRbA?vid=ckxm6
Saturday 5pm BST/12pm EDT/9am PDT
Sign up at zwift.com/events/view/1043892

The Ironman World Championships in Kona, Hawaii, was supposed to take place Oct. 10 but has been canceled this year. Instead, some of the pros will be leading events on Zwift around our very own Volcano, in celebration of one of the biggest days on the triathlon calendar! Read more >
Begins Saturday 6pm BST/1pm EDT/10am PDT
Sign up at zwift.com/events/series/17-hours-of-kona

Got a kid on Zwift? Here's a super-easy 30-minute Tempus Fugit ride for children or those new to Zwift.
Sunday 4pm BST/11am EDT/8am PDT
Sign up at zwift.com/events/view/1113555
Your Thoughts
Got other events that stand out this weekend? Share below in the comments!