What happens to a Zwifter's FTP when he packs up his family, cat, 4 bikes, and turbo trainer and drives 2000 miles (3200 km) and more importantly down a mile (1600m) to sea level?
I am lucky enough to live at the base of the Rocky Mountains in Denver CO, USA at an elevation of 5470 feet (1667m). I was also lucky enough to stay at two beach houses in Massachusetts, USA (both elevation ~100 feet/30m) for a 4 week period in August and September.
Background
My training FTP was at 266 prior to the trip, and I was about halfway through the Crit Crusher training plan when I packed up. I paused training for riding in beautiful Massachusetts and informal Zwifting. I did, however, do weekly FTP tests.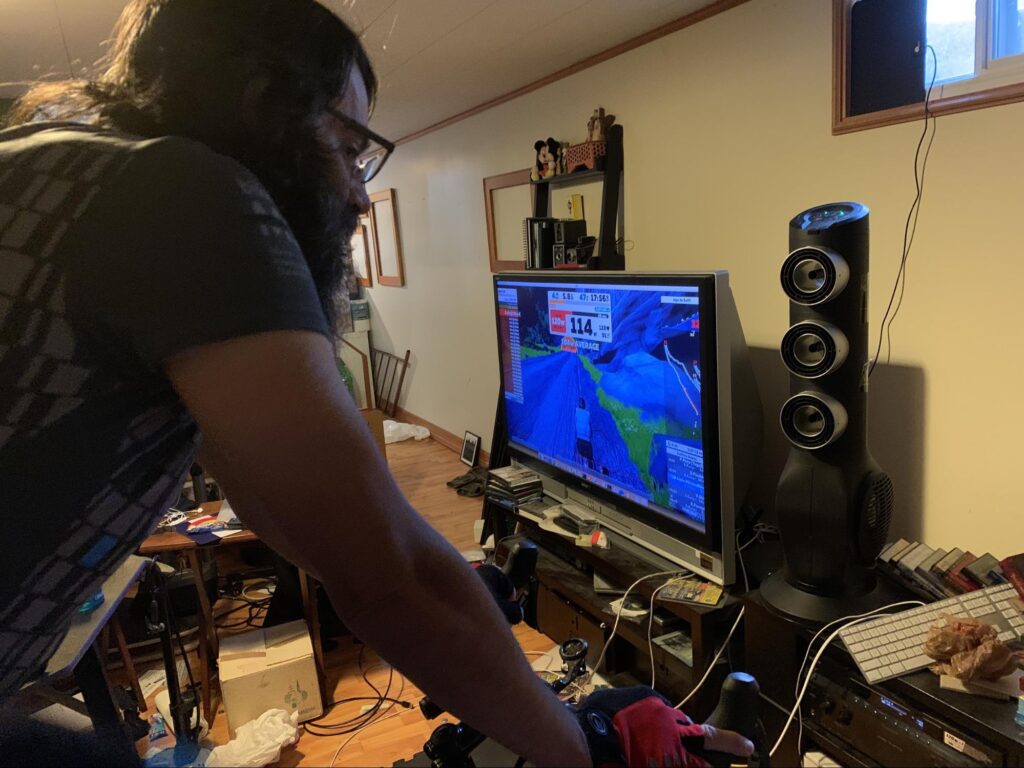 The Tests
For all tests I took the Ramp Test as this seemed to be the easiest repeatable test.
Just prior to leaving I took a test on the bike and trainer I would be using for the trip. My FTP was up to 274 (+3%).
My first week at sea level and not riding (4 days of driving will do that to you) my FTP rose to 275 (a whole Watt gained). This unexpectedly small gain was due at least in part to not be acclimated to the humidity and poor ventilation.
Note: Denver is extremely dry with humidity below 50% and my pain cave is in an air-conditioned basement. My setup in the living room in Massachusetts was 90-100% humidity with no air conditioning and only a small fan.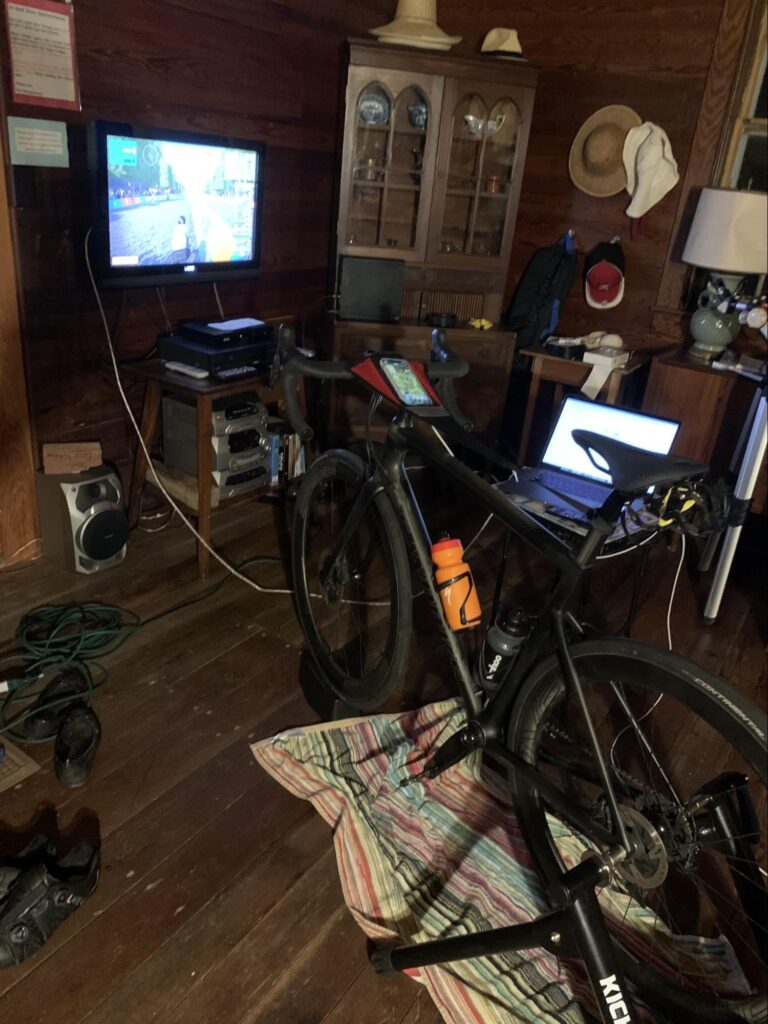 One week later, I was able to raise my FTP 282 (+3%).
After a couple more weeks I was able to find an ideal setup and time to test in the morning so I could take all the caffeine I wanted. Also, I was able to scream as loud as I wanted. Plus I used PR Lotion. I raised it to 288 (+5%)!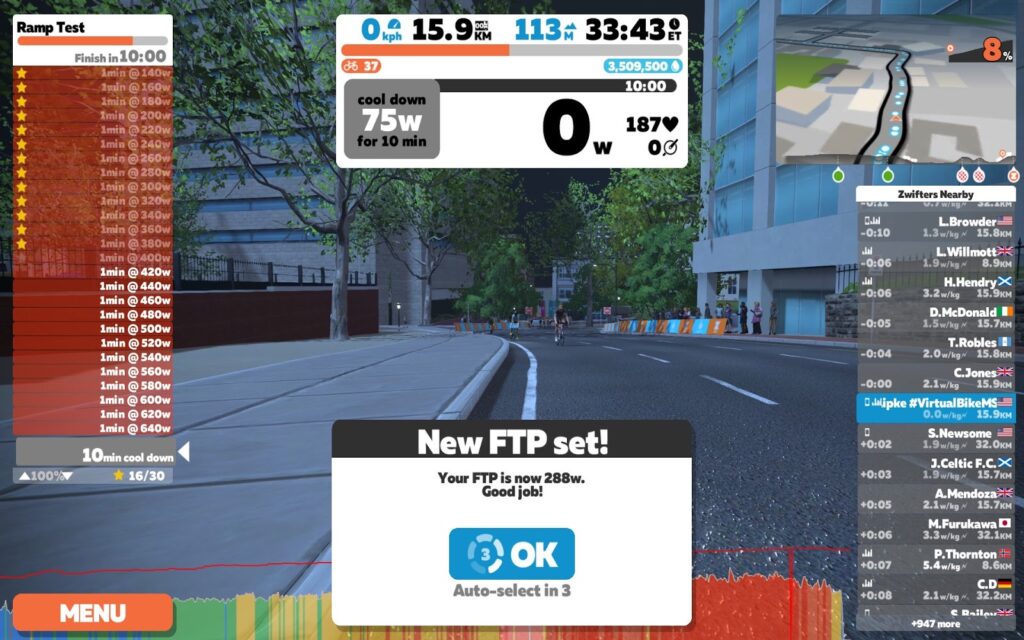 Then it was back to Denver: FTP took a nosedive to 257 (-11%)! Ouch! The good news is I got it back to 266 (-8% from peak) a week later: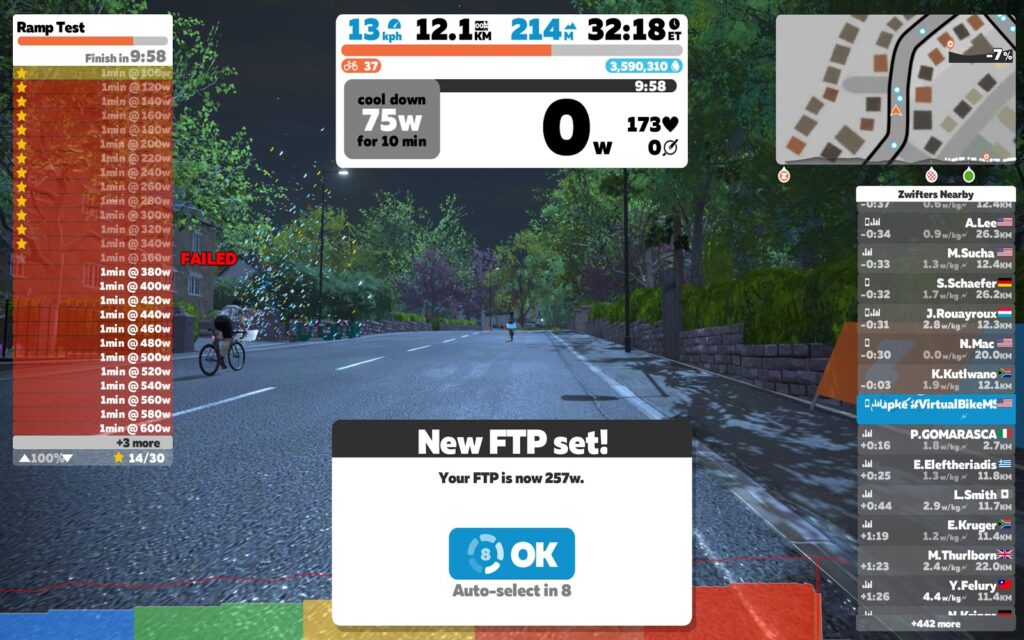 Other Riding
While I focused primarily on riding outside, I did ride a few non-test rides on Zwift. Two in France (route hunting), one in NYC, and an Alpe Du Zwift ride. In general, I felt more powerful and tired less easily. For instance, I did my 2nd best time up the Alpe the day after an FTP test, just missing the hour mark.
What about racing? Sorry, I don't regularly race on Zwift and did not do any races while at sea level. I would love to hear anybody's experience with this.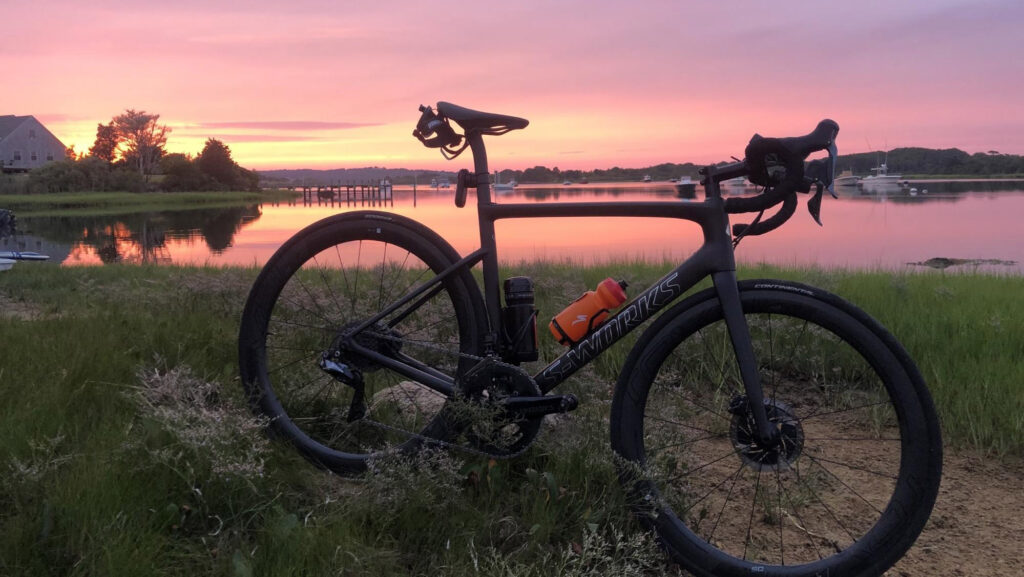 Conclusions
Clearly, elevation makes a difference in your FTP. Based on my experience (be wary of anecdotal evidence) going to sea level gave me about a  5% boost in FTP. Coming back cost me about 10%. This seems in line with what others have found (See "The Effect of Racing at Altitude" from TraininPeaks). This would be enough to move me from an upper category C to lower category B rider. 
Could Zwift give at elevation riders a boost to level things out? Certainly they could check your location via the Companion App. Should they? Probably not worth the effort given the small number of riders at significant elevation and the likelihood someone would hack it to get an unfair advantage. Just give me a Ride On when you see me cruising around Watopia.