In a recent "In the Pens" podcast host Greg Leo asked the question: just how are powerups distributed in Zwift? We decided to find the answer and went straight to the source: Game Master Jon Mayfield himself. Here's his answer: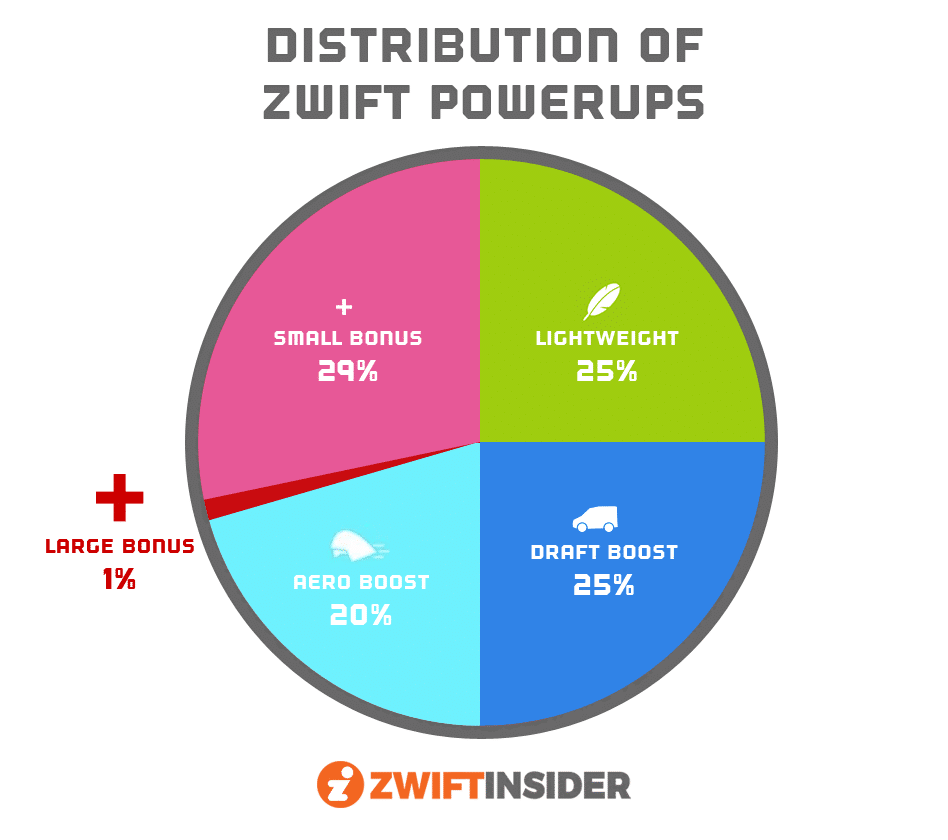 Note: in mid-2019 Zwift began allowing event organizers to customize the distribution of powerups in their events. So while the chart above applies to free riding and is the default setup for events, specific events may distribute powerups differently.
To learn more about how Zwift powerups work, read Your Guide to Power Ups in Zwift.