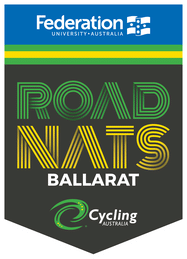 Cycling Australia, the governing body for Australian cyclists, has announced the first-ever eSports cycling national championships. Held on Zwift, the event will take place on January 4th in conjunction with the 2019 FedUni Road National Championships in Ballarat.
Competitors will ride four laps of the 4km "Volcano Circuit" route, so the races will be hard and fast.
Part of the championships will include a special live event held at Mitchell Harris Wines in Ballarat after the evening's outdoor elite criteriums. Three senior men and women will be invited to compete live in Zwift races on stage.
This event includes an extensive list of rules, including the requirement to hold a Cycling Australia Race membership to be eligible to win the title. Full rules can be found on the event's homepage.
View Zwift race event details >
Building Momentum
Zwift racing is fast becoming a respected discipline in the cycling world, with pro teams competing on the KISS Super League, Zwift Academy pro team talent scouting, and cycling federations such as British Cycling jumping on board.
While this is the first-ever eSports cycling national championships, it certainly won't be the last.
Winners of the Cycling Australia eRacing Criterium National Championships will receive an official Cycling Australia green and gold jersey and championship medal, presented in a ceremony alongside the elite road race champions on January 6th.