Zwift has just pushed the latest version of its Companion app to the Apple App and Google Play stores. This isn't a major update, but it does bring a welcome upgrade for Boost Mode events and a couple of messaging updates as well.
FutureWorks Boost Mode View (and Keyboard Shortcuts)
The new Boost Mode Views makes it easier to control your boost activation and charging when racing in boost mode.
Don't know what Boost Mode is? Check out this post >
Before this update, you could activate your boost or charging by clicking a small button in the Companion app or on screen. But the buttons were small and close together, making it easy to accidentally activate your boost when you actually wanted to charge, or vice versa. The new screen automatically presents us with a much simpler interface.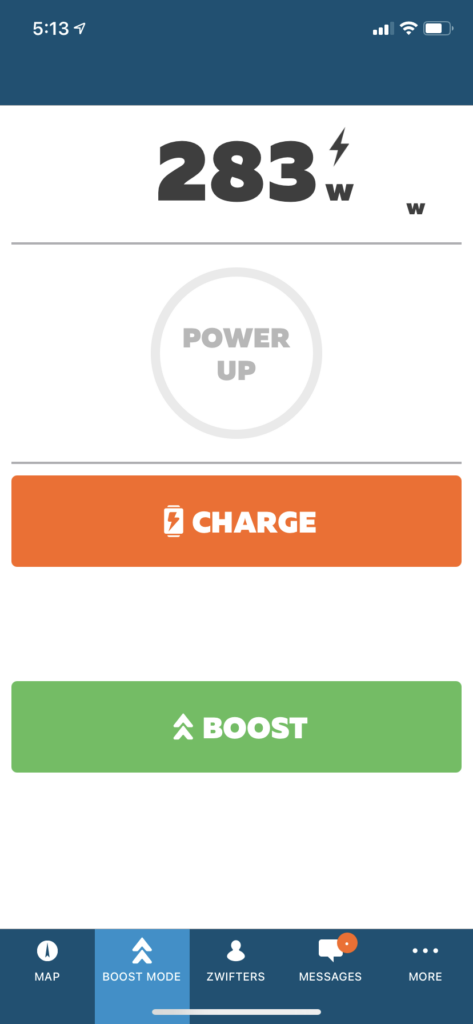 Additionally, you can now use keyboard shortcuts to Boost and Charge in Boost Mode events. We love keyboard shortcuts! "B" boosts, "C" charges.
Messaging Tweaks for Club Chat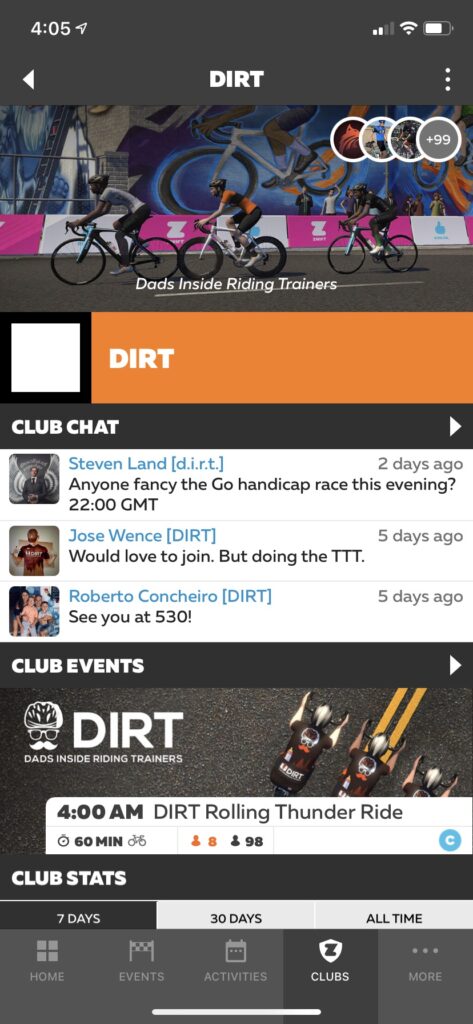 While Clubs features still haven't been released fully, this Companion update includes a couple of small changes to how the Clubs chat works.
First, the newest messages now show in the club chat window, making it easy to see what folks in your club are saying.
Secondly, underage Zwifters are now prevented from viewing or participating in Club Chat.
These are good changes, but realistically, the Club Chat feature is very barebones. If Zwift wants it to be embraced, it will need to be upgraded to at least allow member tagging (with corresponding notifications). This should include the ability for club admins and moderators to tag @everyone, in order to easily notify the team of important news.
Bug Fixes
This update included the following fixes:
Fixed a crash in the notifications area.
(iOS Only) Fixed an issue with the date picker for Meetups.
(Android Only) Fixed a bug that would cause the progression bar to appear when the user has completed Zwift Academy.
(Android Only) Numerous BLE bridge improvements.
Three Companion Wishes
It's always nice to see the Zwift Game and Companion app being updated. That said, there are a few niggles with Companion that have been around a long time. Here are my three Companion improvement wishes:
Save Notification Settings: my notification settings get reset every time the app is updated, so my phone starts popping up "Post-activity Ride Ons" and other notifications I don't want to see, until I go in and turn them off.
Easy Ride Ons in Events: I want to be able to tap my arrow on the map during a group ride and give Ride Ons to the 5 closest riders, just like in free ride mode.
Advanced Event Filters: give me an advanced search screen where I can filter events by keyword, number of signups, and other fun parameters.
Questions or Comments
Got your own Companion wishes? Questions or comments about the latest update? Share below!