Zwift has just released the latest version of their Companion app on both Android and iOS. Version 3.17 includes three important Meetup updates, giving every Zwifter even more power to create useful and fun Meetups with their friends.
While it may take several hours to roll out worldwide, most major regions already have access to the update. Let's dig in!
Paris+France Available
Today is the first day of France and Paris as guest maps in the monthly schedule – and it's also the first day we've seen Paris or France available for scheduling Meetups! These two new maps will always be available for Meetups moving forward. Allez allez!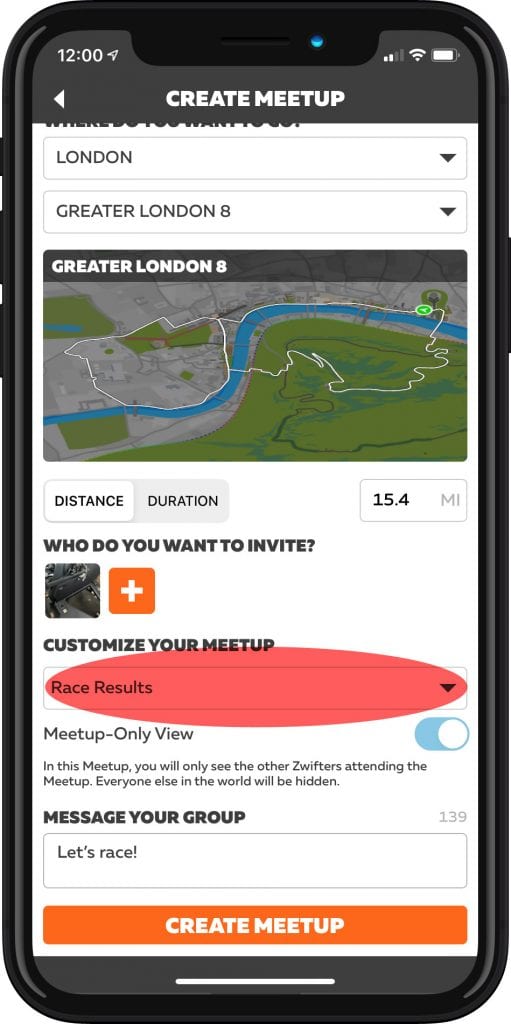 Race Results
Selecting the new "Race Results" option under "Customize Your Meetup" will display a results screen at the end of your Meetup, and in your activity summary in Companion.
Many IRL clubs have been using Meetups to organize virtual rides for their members, but until today's update, there was no way to get actual race results for that ride.
Two notes:
If you enable Race Results for your Meetup, Late Join (see below) is automatically disabled… since you can't join a race after it begins!
Unlike official race events, Meetups with Race Results do not (yet) show your real-time ranking in the rider list. Hopefully, that can be added soon.
There are no start pens for Meetups – riders just start on the side of the road, near each other. So even if you enable race results, riders won't start from the same line. (It appears that the sooner you join the meetup, the further up you get to start.) Unless the Meetup has hundreds of participants, riders should all start close enough that an ad-hoc race will work just fine.
Distance-based Meetups have a virtual finish line (blue hologram). Time-based Meetups do not have a finish line, so they may not be your best choice for a Meetup race. (On the other hand, the idea of a time-based race is intriguing…)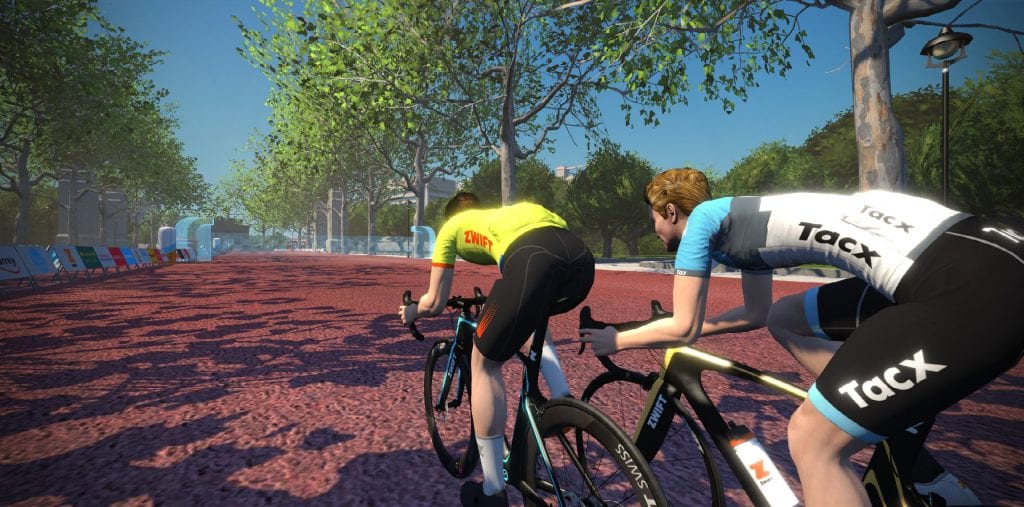 Late Join
All Meetups now automatically support late join! (*And there was much rejoicing!*)
This has been a popular request from Zwifters because let's face it: cyclists are really bad at showing up on time. Late Join for Meetups works like Late Join for events – you can join a Meetup up to 30 minutes after it begins, as long as it's still in progress.
There is no visible "Late Join" option when creating your Meetup, because it is always enabled. The only time it's not enabled is when you choose to show Race Results (see above).
Questions or Comments?
Share below!