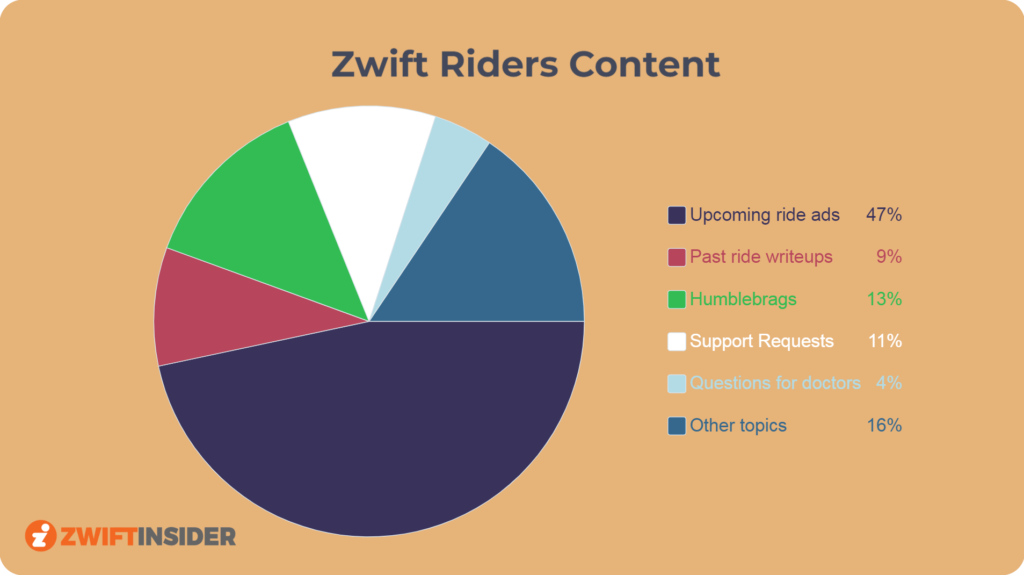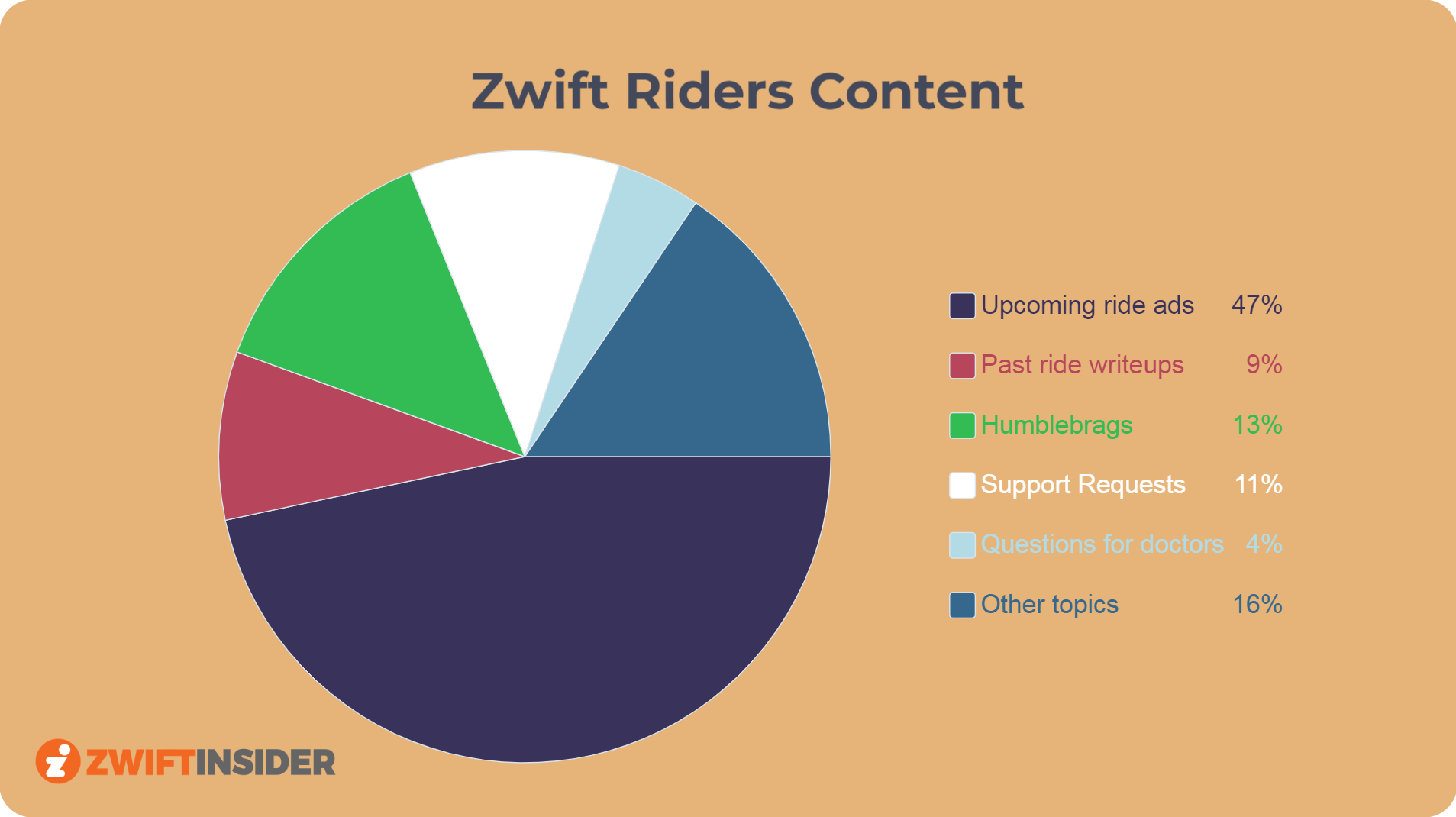 Created in Zwift's early days by a Zwift community member, the Zwift Riders Facebook Group was (is?) the most popular gathering place for Zwifters who aren't Zwifting. In fact, it functioned as Zwift's de facto support portal for years!
But it can get a bit tiresome, mostly because of all the ride organizers spamming their events to the group. On the plus side, those posts are offset by the inevitable humblebrags and people asking questions better asked of licensed physicians!
Here are real stats from a quick survey the day this post was composed.
---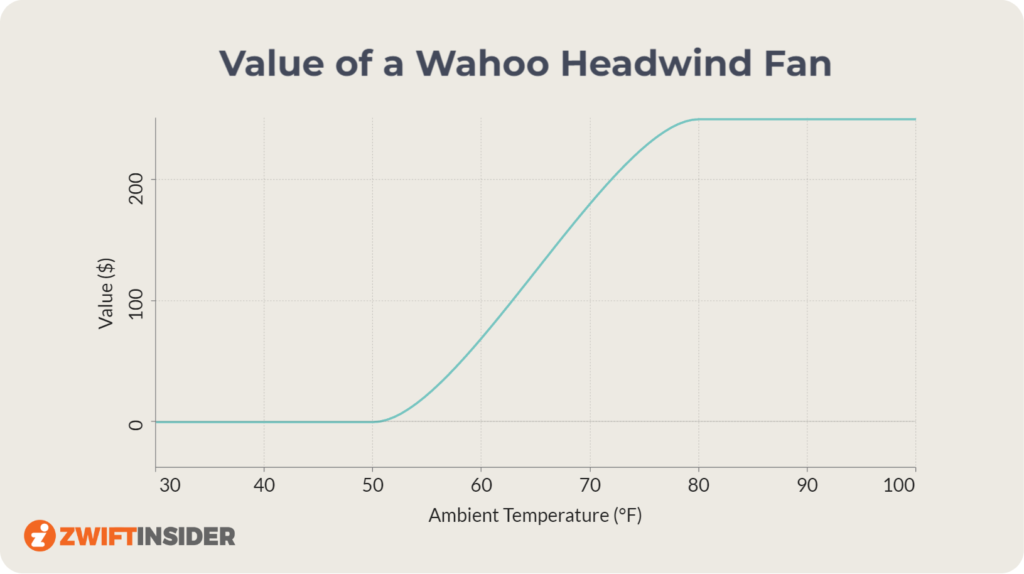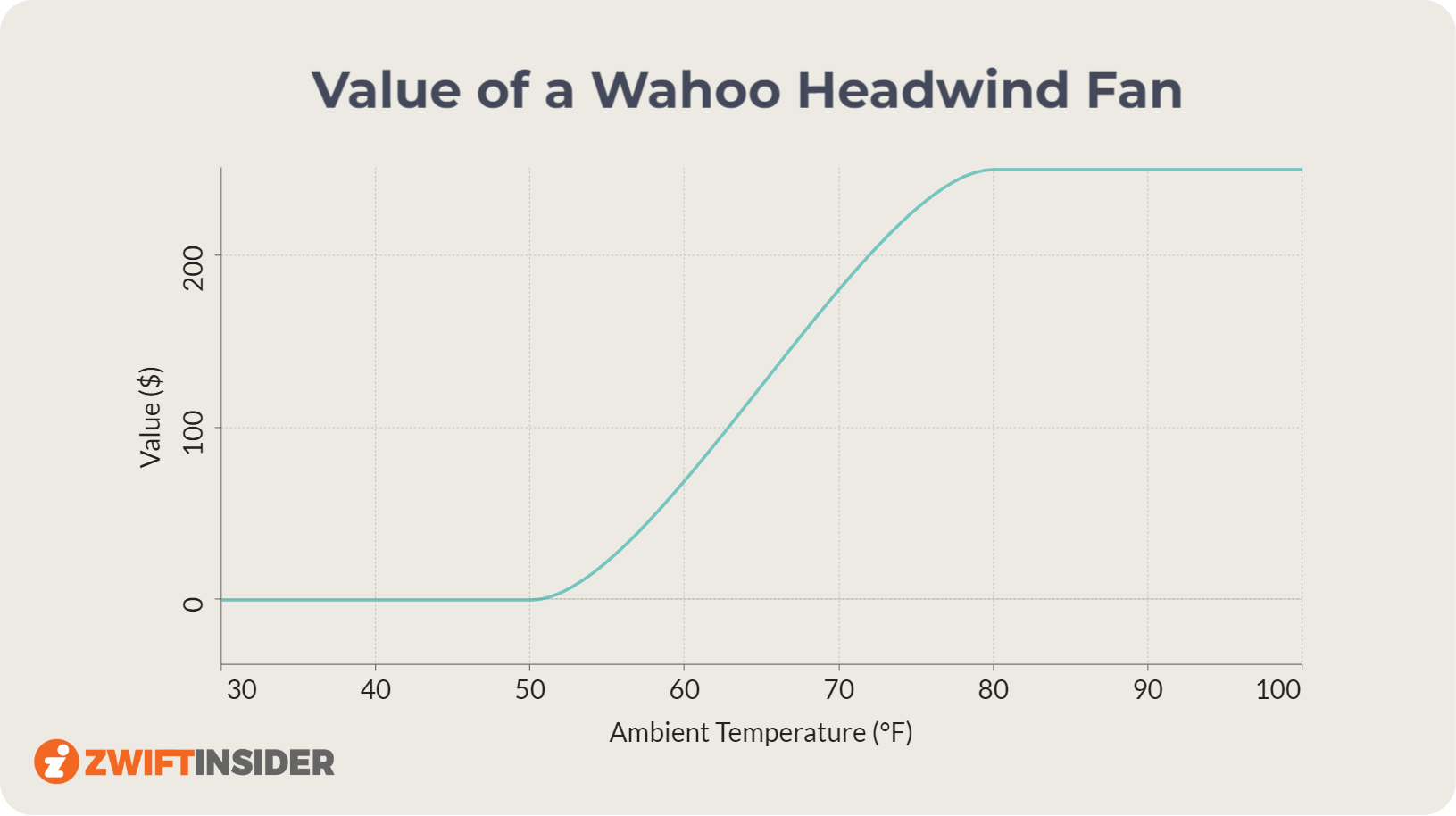 Wahoo's KICKR Headwind fan is a piece of pain cave luxury that consistently earns high marks from buyers. Granted, you may need to take out a second mortgage to afford the laughable $250US price tag, but its high CFM and smart controllability prove their worth when the going gets hot!
---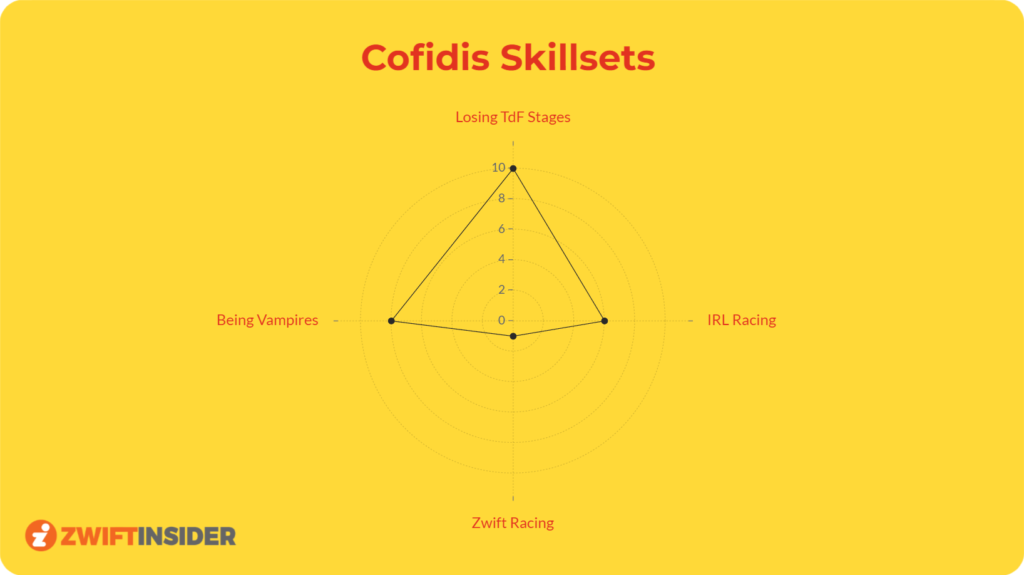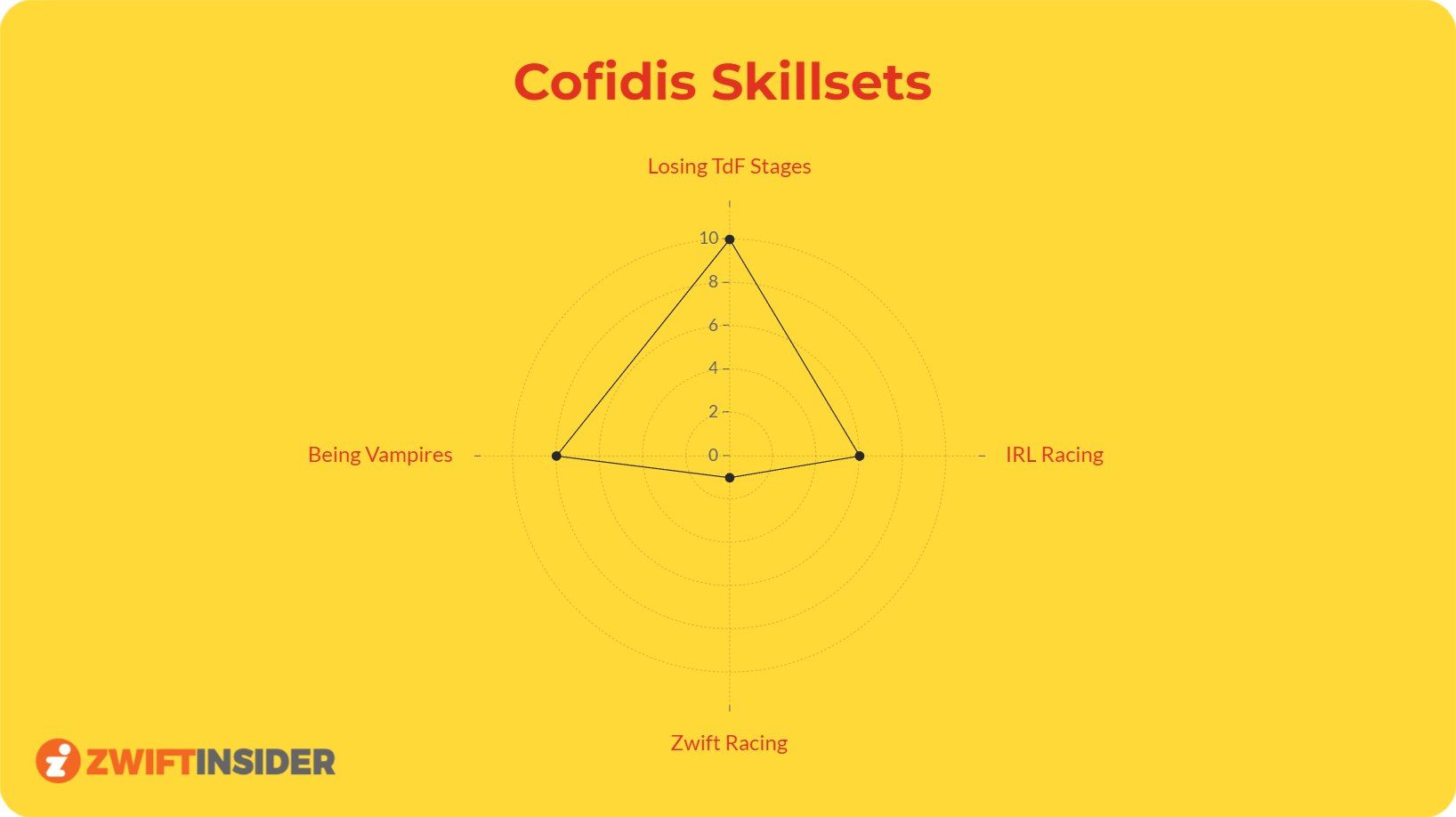 Cofidis has become a bit of a meme in cycling thanks to their being a team of vampires with a startling inability to win Tour de France stages. But that's not all – in the early days of "pro" racing on Zwift, this World Tour team managed to perform so poorly that there were calls from the community to boot them from the races!
Your Thoughts
What do you think of these Zwift charts? Are Cofidis really vampires? Share below!