If you've been following the Men's KISS Super League (KSL) pro races, you've seen Team Cofidis' race efforts become a bit of a joke in the Zwift racing community.
How did we get here, how can Cofidis fix it, and what does this mean for Zwift racing moving forward?
The Backstory
It all began in KSL round 2. This is when all four of Cofidis' riders "sat up" and rode the stage at around 3 w/kg, finishing in last by a good margin.
There were immediate cries from the Zwift community to boot Cofidis from the series… and those cries haven't stopped.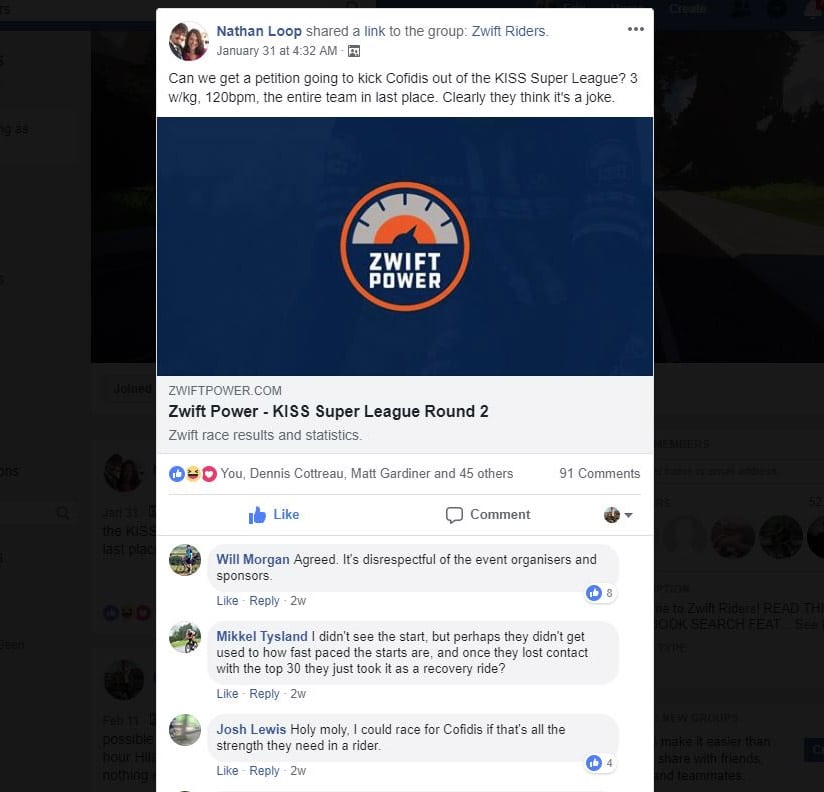 There are four UCI Pro Continental teams in this series, and in theory those teams should be the strongest in the league since Pro Conti ranks above Conti. (There are ten Conti teams in the series as well, plus the two Zwift community teams.)
Despite being one of the four UCI Pro Conti teams in the competition, Cofidis' riders have been consistently performing poorly every race. At first glance, this doesn't make sense: shouldn't these riders be the strongest?
---
To be fair, it's worth mentioning that so far three of the four Pro Conti teams are doing quite poorly. A glance at the current rankings shows these three teams are in the bottom five of the league:
Israel Cycling Academy: 12th place overall (the team has skipped one race, only had one rider in two other races)
Cofidis: 13th place overall
Novo Nordisk: 15th overall (the team has skipped two races)
Super League rules state that a team's eight best results will be used for overall points, so teams which have entirely skipped a race may still be able to gain ground in the second half of the series.
---
Here are the results for Team Cofidis to date, including watts per kilo for their race efforts. I've bolded those results where riders were obviously not putting in a race effort:
In total Cofidis riders have managed seventeen stage completions. But at least nine of those weren't race efforts.
What's Going On?
Various theories have been offered up to explain Cofidis' behavior to date. Here they are, with my comments:
Too weak to win: maybe Cofidis' riders just aren't strong enough. This is the least plausible theory, since these riders are paid professionals riding for a UCI Pro Continental team which makes regular Tour de France appearances. In fact, three of the riders who have raced KSL for Cofidis were on last year's TdF squad (Anthony Perez, Dimitri Claeys, Nicolas Edet)!
Too busy racing outdoors: this certainly is part of the issue. Pro riders have a full training and racing schedule (here is Cofidis'). At the same time, KSL races are only 35-50 minutes in length, so riders should be able to fit them into their training regimen as short, hard efforts. In fact, my guess is Zwift pitched this race series to pro teams with the caveat that the races would be short and not greatly impact riders' training.
Think Zwift is a joke: we all know cyclists who think Zwift is silly, and racing on Zwift is even sillier. Is that what Cofidis riders think? It's entirely possible.
What's Actually Going On?
I reached out to Cofidis' management and riders via social media, and here's what I learned: it's not a simple answer, and the more you dig into it the more you may sympathize with Cofidis.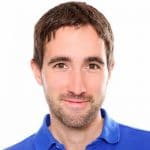 First, it's a new experience for all of their riders. Florent Poleyn, Director of Communications, said:
It's the first time on Zwift for all of our riders, and as you know well, it's a very unique effort, not the same as road cycling.
Obviously the experience issue impacts results. But riders could easily read up on Zwift racing tips, and a lack of experience doesn't have to equal a lack of effort. So I'm not going to give much weight to this reason.
Second: priorities. This is the big one. Florent said:
The season has already started and our riders have a specific training program to be ready for the first big races.

Since the beginning of the Zwift KISS Super League, only a few of our riders participate: Anthony Perez, Nicolas Edet, Victor Lafay, Fortin, Claeys, and Damien Touzé. Riders have the choice to participate and each Wednesday, riders have to add the ZKSL to their training. The morning, they train 2-3 hours and at 8pm, they participate to ZKSL.

So yes, you're right, they are tired and so, they can't be as competitive as other riders. So far, their main goal is to perform during races so it's hard to perform also in ZKSL.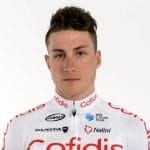 Rider Damien Touzé echoed what Florent said. His comments to me were a bit garbled (machine-translated from French) so I will paraphrase: he explained that Zwift races are very demanding physically, and Cofidis riders have never been fully recovered from the prior weekend's UCI races. He said the motivation is not there, even when they're in the race group.
So Cofidis is letting riders decide if they want to race KSL, and riders are clearly expected to prioritize their UCI races over KSL efforts. While this may not make for good KSL results, is it right or fair for us to expect anything more? Perhaps.
But at the same time, we shouldn't be surprised that three of the four Pro Conti teams in KSL are in the bottom five in the rankings. These teams, perhaps even more than the ten Conti teams in KSL, are under pressure to produce strong outdoor UCI race results. KSL results are a much lower priority.
How to Fix It
This situation needs to be fixed. It's not good for Cofidis, and it's not good for Zwift. Cofidis' efforts to date are soiling their name in the Zwift community, and our community is not a small one (one report said KSL's first stage had 40,000 viewers). How many Zwifters will laugh in derision the next time they see Cofidis in an outdoor race? They certainly aren't making new fans through their involvement with KSL thus far. So what's the solution?
Pulling out of KSL entirely won't help things for Cofidis–although it is better than entering the races and not putting in real efforts, which just make matters worse.
There's only one way to really fix this: go out and win (or at least compete strongly) in the remaining KSL races. Do some research, ride in some practice races to get the hang of Zwift, and then head into KSL nights as fresh as possible. You may need to alter your training program a bit, but isn't it worth it for the PR win?
Go all in. Share your race efforts on social media like Madison Genesis, Israel Cycling Academy, and others have been doing. Win back the hearts of Zwifters everywhere!
What Does This Mean for Zwift Racing?
ZwiftHQ and anyone else organizing pro races on Zwift must learn a lesson from this silliness. Professional teams joining these serious racing leagues should agree to contractual "good faith" language requiring their riders to put forth their best efforts. Barring this, time cuts could always be put in place to eliminate riders who aren't putting in real efforts.
But we have to remember that experienced Zwift racers (like myself, and perhaps you as well) are a year or two ahead of Cofidis when it comes to Zwift racing. We are comfortable with it, we see its potential, we may even (*gasp*) take it seriously. That's not the case with many (most?) cyclists. Not yet.
Zwift smartly advertised KSL as a "demonstration sport" for this very reason: it's not ready for prime time. The world of bike racing isn't quite ready for Zwift, and Zwift isn't quite ready for serious bike racing.
The two worlds are coming together, but it will take time. And until that happens, I suspect we'll see a lot of riders off the back like Cofidis. Participating, but not fully engaged.
Give them time… they'll come around.