Zwift is a powerful training platform. It's also a shop window to showcase your talents as an athlete, and Callum McQueen has done just that.
I caught up with Callum on Zwift, after he had just completed a 5 hour, 163km ride around the English countryside, near Windsor, (the residence of the Queen). We discussed how he has taken advantage of Zwift to secure a contract with the prestigious Canyon Development Team. 
At 21 years old, age is on his side. And Callum is well-placed to be at the forefront of the Esports revolution Zwift is leading!
Callum's Story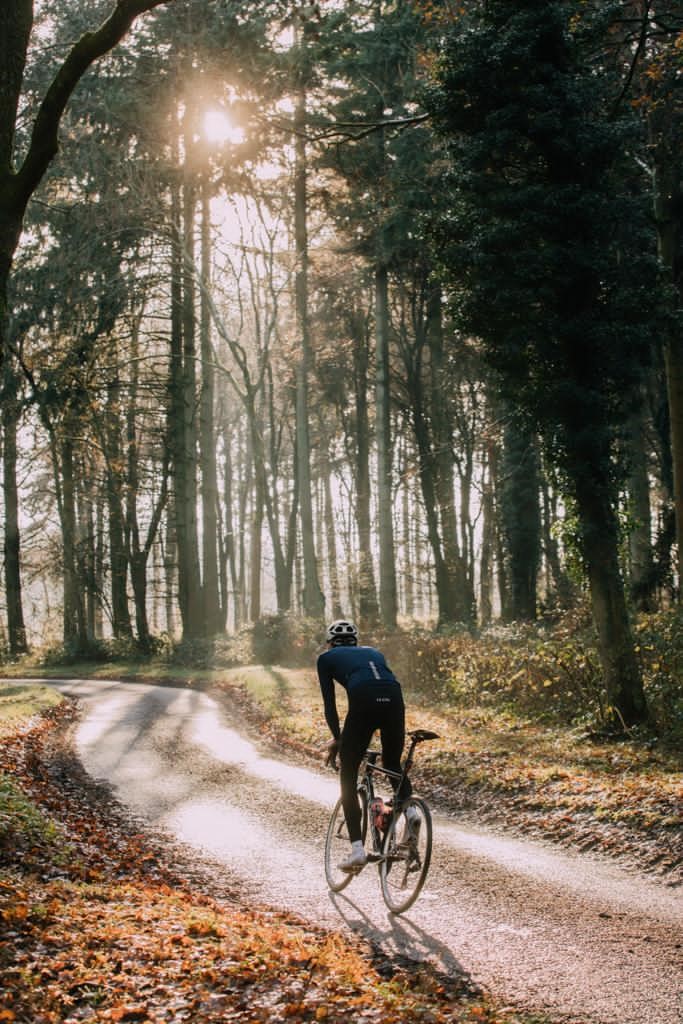 After meeting Callum for a ride on Watopia's Tick Tock route, he told me that for the last 2 to 3 years, he has been training seriously to break into the ranks of professional cycling and his involvement in Zwift was accidental.  Prior to that, Callum began racing on the road in 2019, secured a guest ride with British Team Active Edge, and raced in a 3-day event in Ireland.  After a strong display, he was invited to join their roster for the 2020 season.
With the global pandemic wiping out the 2020 cycling season, Callum turned to Zwift as a way of training.
By September 2020, Callum had secured a dream contract to ride with a Pro-Continental team.  Despite the lack of racing, the team was impressed with his stats: a 368 watt FTP at 63 kilograms, making his watts per kilo of 5.8 close to hitting the magic 6 watts per kilos of the professionals. 
This dream soon turned into a nightmare.  As a result of the global pandemic the sponsor of the team withdrew within weeks of him signing, meaning the team had no financial backing and folded.
Callum did not have a team to ride for, and all other teams he was in contact with had secured their rosters. So he continued training and racing on Zwift.
Cycling Weekly   
Callum's good friend David Bradford (Fitness Editor at UK cycling magazine Cycling Weekly) invited him to participate in the Cycling Weekly events that are hosted on Zwift. Callum found the racing to be fun and different to that on the road. He and David would treat the races as fun and would try different tactics to win, including attacking with 2km to, which didn't work. (They got pipped on the line, reminiscent of Stage 6 of the 2009 Tour de France when Britain's David Millar was denied victory after he was caught by the bunch as he approached the finish.)
Zwift to the rescue
David highlighted to him that the Canyon Under-23 Development team were accepting applications for their roster, and Callum applied.  The team looked at his results and power data and interviewed him.  Callum explained it was as much an interview about how you were as a person, as it was about your ability as a rider.  The team was wanting people who were a "good fit".
Callum was delighted to receive the invitation to join the team with a 1-year contract. And thus began a new chapter in his story.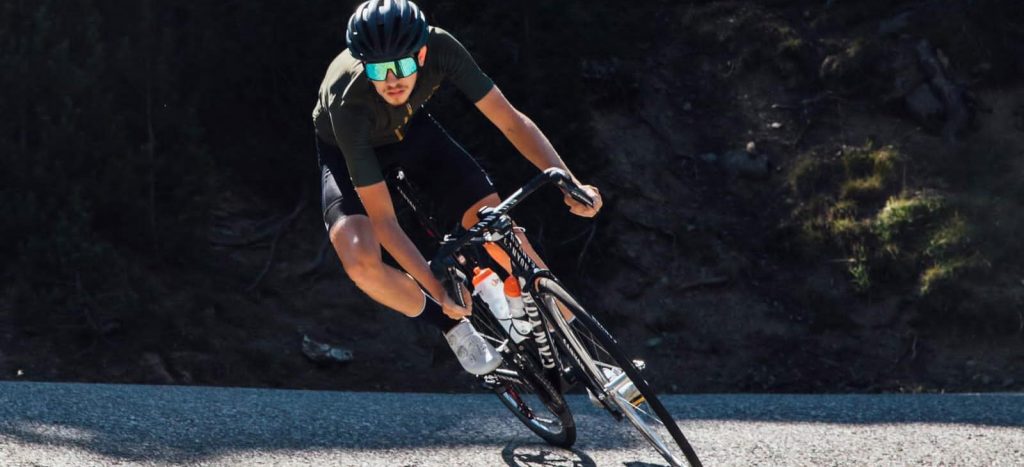 Canyon Esports Team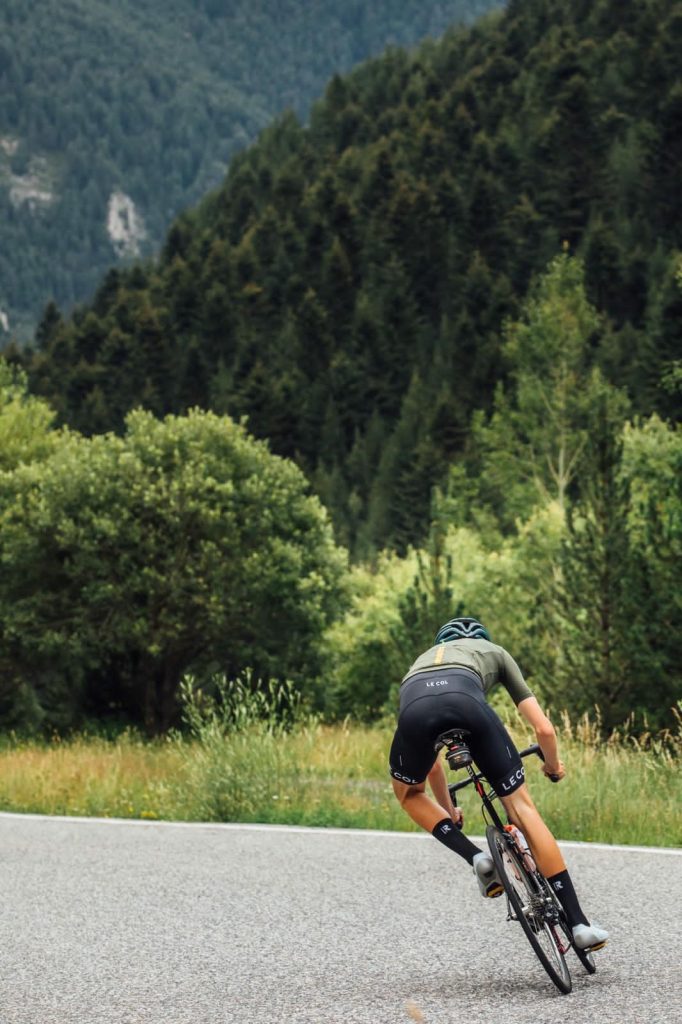 In case you're not aware, Canyon fielded the first "pro" Esports team.  According to their website "The Canyon Esports are the world's first professional eRacing team with one goal in mind: pushing the envelope for physical Esports. The team operates both MEN's and WMN's squads who both compete at the highest level of racing on Zwift. The team can regularly be found racing drop-in and invitationals throughout the winter season."
So Callum securing a contract is an incredible achievement in itself.
Callum explained that racing for Canyon meant there were lots of rules to follow, very different from doing just the occasional Zwift race. This includes regular weight checks and dual power recordings.
He explained that the team environment is unique, with riders based all around the world. Yet despite this, there is a real social aspect with people regularly meeting for team rides, via the "Meetup" function.  The background of the team is very diverse, with some riders being part of the team whilst simultaneously studying full-time at University, allowing them to pursue not only their cycling career but also get a formal education – a useful thing to have, should the opportunity to progress into the professional ranks not materialise.  In Callum's case, he works as a model for various well-known sporting companies. 
Callum continues to use his own coach, but his training plans are reviewed by team management and regular meetings take place to ensure that all the riders are not over training and that their general well-being is being catered for.  As he stated "it's a supportive environment."
Callum's Zwift setup includes the KICKR Core, which he connects his race bike to, operating Zwift off his laptop which is connected to a TV.  In addition, Callum must do dual recording and uses the Wahoo Bolt coupled with the Rotor 3D+ Cranks. 
Oh to be young again!
It's clear that the next generation of cyclists are well-placed to take advantage of the new technology and platform available to them in Zwift. If you are serious about racing, Zwift is the place to be and the sporting world is taking verified results seriously. 
Through Callum's race results and documented power output, he has managed to secure himself a 1 year contract with the impressive Canyon Team.  If I was 20 years younger, I would be following his lead… and I'm sure many others would do the same!
Callum's team regularly race in the major events such as the Zwift Race League, so keep your eyes open and give him a Ride On if you see him on course!