I never trust stairs…
They're always up to something.
---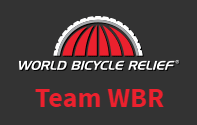 Hands up all those who want to come back day after day to a cold impersonal environment where you feel little or no connection to those around you (and, no, I'm not talking about work.)
Training is the sometimes painfully slow process of making incremental gains: there is no single group ride or training session that contains that magic bullet or the mythical key to success. Training needs to be regular, consistent and varied. Over time riders will see the benefits but it takes time and that means that motivation needs to maintained.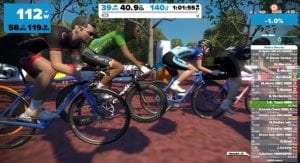 Group rides / training sessions are an excellent way of improving one's ability as a cyclist: there is something about the camaraderie and mutual suffering that eases the loneliness of an indoor training session. We may all be based in our individual pain caves and spread far and wide across the globe but we share that togetherness of training and racing: kindred souls brought together in a virtual world.
The key, however, is coming back time and time again.
Team WBR have a huge number of regulars on our rides: we believe that the spirit of camaraderie that we foster is one of the reasons for that. All ride leaders will do their best to encourage new riders to the group but camaraderie is a factor which was put into the driving seat of the 'Banter Bus' which departs every Monday under the leadership of Chris 'Speilberg' Radley.
There will be of a shorter duration than normal but there will also be a lot of #badjokes… frankly, the bigger the groan factor the better!
Q: Why did the banker have to quit his job?
A: He lost interest 🙂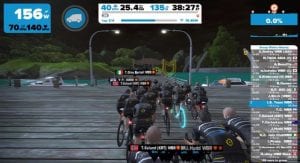 Why do we do this?
Quite simply to break down barriers… the training environment is incredibly important: not everyone will tell jokes but hopefully everyone is cringing together and gradually we foster a sense of togetherness (shared suffering of these awful jokes) which will stand the group in good stead for the days / weeks / months ahead…
What's furry and minty?
A polo bear 🙂