Favero Electronics released a firmware update for their much-loved Assioma power meter pedals which adds auto-calibration functionality.
While I'm a big fan of the Assioma (see my complete review here) due to its accuracy, reliability, and pricing, there is one place where the Garmin Vector pedals had a leg up on Assioma: Vectors can be set to auto-calibrate. Auto calibration is the direction power meters and smart trainers are heading, because there's really no downside! It helps ensure consistently accurate power numbers and removes one more task from our pre-ride checklist.
I installed the new firmware today, then took the pedals for a spin, dual-recording with my Wahoo KICKR 5 trainer. The resulting power comparison can be seen here on ZwiftPower, with the Assioma pedals averaging just .33% more watts than the KICKR 5. Nice!
Here's Shane Miller's take on firmware update, including an explanation of just how the auto-zeroing works:
Upgrading Your Firmware
The firmware update is easy to install via the Assioma mobile app. Once it's installed, auto-calibration is enabled and you can simply ride without worrying about calibrating. Here are steps on the iOS app: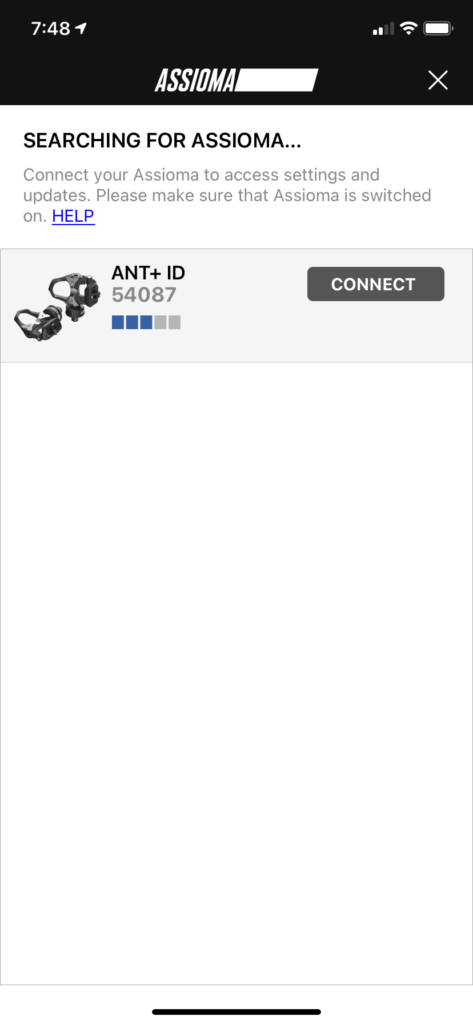 And here's a support page from Favero if you need help updating your firmware.
Wrapping It Up
With auto-calibration in place, the Favero's Assioma pedals are head and shoulders above the competition. Priced at just $720US compared to Garmin Vector 3's $1000US, the Assioma has features which meet or beat Garmin's at a significant discount on cost.
My take: Garmin needs to step up their game by reducing pricing or boosting features if they want to remain competitive in the pedal space.
Looking to buy some power meter pedals? I can't recommend the Assioma platform highly enough! They can be purchased direct from Favero (based in Italy) or at these Zwift Insider affiliate partners:
Questions or Comments?
Share below!