The utilization of suspension training equipment as a tool in the cyclist's strength training program provides several unique benefits and makes it an appealing choice when focusing on off-the-bike training. 
Originated by the Navy SEALs, Suspension Training is a versatile technique that leverages gravity and the user's body weight to perform a wide range of exercises. Suspension training involves any bodyweight exercise performed while using straps, cords, rings, ropes, or chains suspended from a single or multiple vertical anchor points.
The Benefits of Suspension Training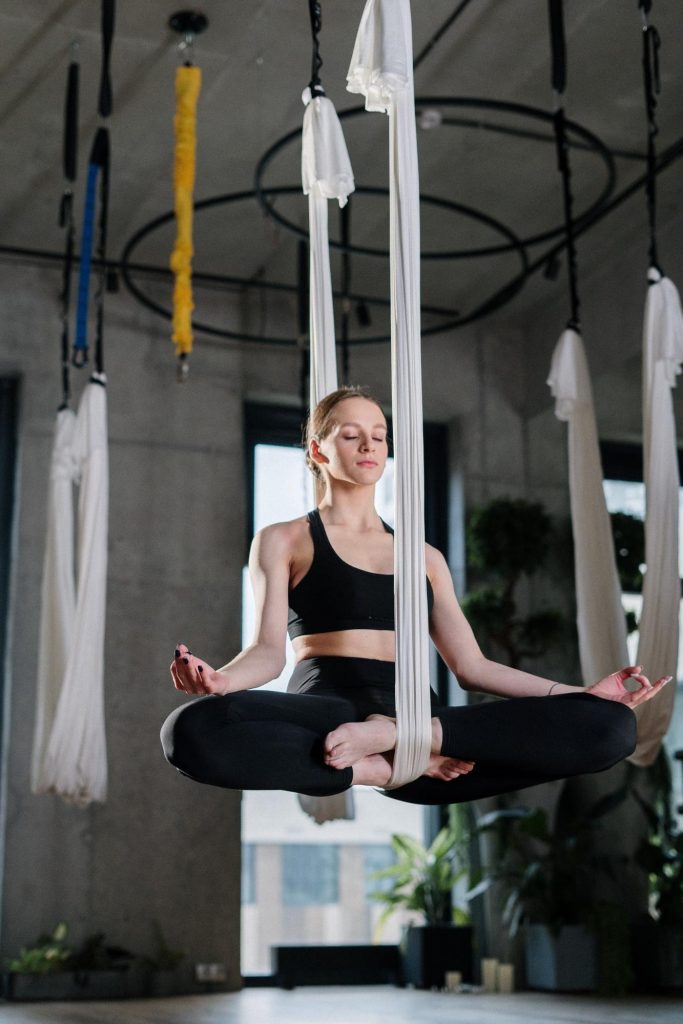 Core Specific: Essentially every exercise performed on a Suspension Trainer becomes a core exercise, as recruitment of the spinal stabilizers is required for all exercise performance.
Efficient use of training time: With only minor adjustments and no need to change equipment, transition time between exercises is minimal, resulting in shorter, more intense workouts.
Portable and versatile: With the usage of an over-the-door anchor, suspension training can be performed while traveling, in a hotel room, or even outdoors.
Total body training: Most suspension training workout plans employ a vast range of muscle groups, enabling you to to stimulate a greater number of muscle fibers in a shorter period of time.
Cardio aspect: The dynamic nature of the exercises and greater muscle recruitment causes an increase in heart rate while developing muscle strength and endurance.
Less equipment required: Due to the flexibility and adaptability of the exercises, with the utilization of only one piece of equipment you are able to perform a challenging and progressive workout.
Cost-effective:  Only one piece of equipment is required.
Little space needed: Most exercises can be performed in a compact space and in the safety of your own pain cave.
Functional for daily life: The exercises are based upon normal everyday movement patterns, through multiple planes, which translates into improvement in the performance of daily living and cycling activities.
Counteracts the negative effects of prolonged sitting:  By dynamically engaging core and postural muscles, the exercises negate the deleterious effects of prolonged sitting in the saddle and out.
Zwift Insider Suspension Strengthening Program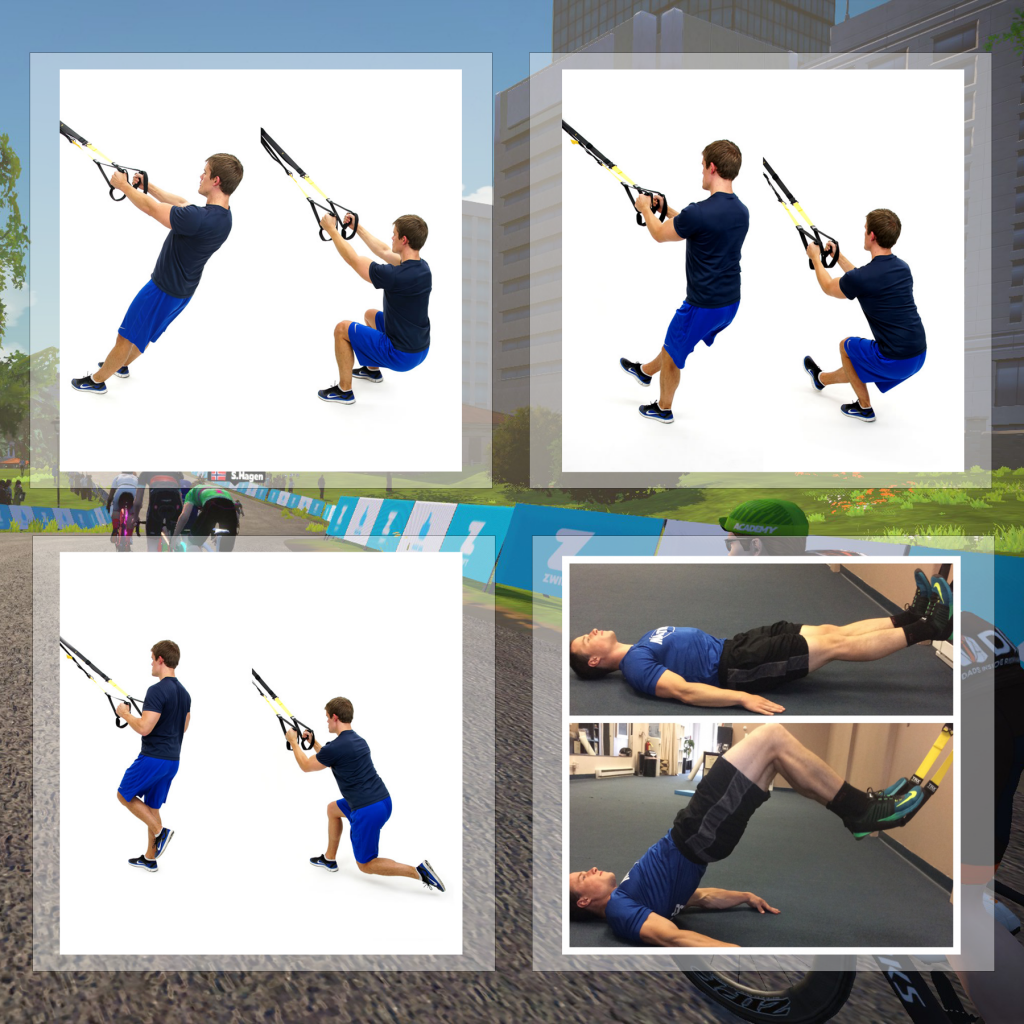 See the Zwift Insider Suspension Strengthening Program complete with exercise descriptions >
Hang in there!
Do you use suspension training equipment as a tool in your cycling strength training program?  Your fellow Zwifters want to know how it works for you. Share below!