Last weekend saw the second running of the Tour de Boudicca, a women's only all-category event presented by The Warrior Games.
There are many women's-only events on Zwift but this one was a bit special.
Every single part of the event, from those racing, to event organisation, to commentary, to video production was done by women. This is something that is unique to eRacing. It is hard enough for women's racing to get parity at a professional level IRL, let alone have the whole event structure run by women!
Let's find out a bit more about these ladies behind-the-scenes.
The Event Team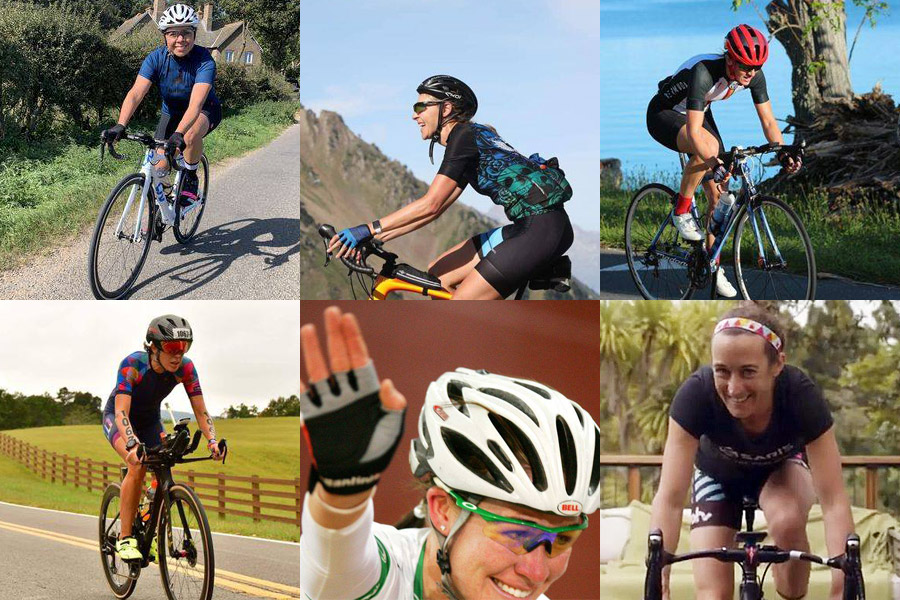 This year's Tour de Boudicca was organized by 4-strong group of women from a variety of backgrounds with a common thread: their love for Zwift and women's eRacing.
We don't often hear much about the event team: those that put in the tireless (often volunteered) hours to make event graphics, ensure fair racing, put together results, and answer all the race queries from the 700+ entrants. The Warrior Games crew was made up of Karla Williams, Tina Grobler, Jamie-Lee Wright, and Sil Calderale.
Karla started Zwifting after the birth of her now 6yr old daughter, used it as a recovery tool, and now is the Race Director for the Aeonian Race Team (AEO).
Tina is a mum of 2 living in the UK and is all about celebrating and developing ladies kicking some butt on bikes!
Jamie-Lee comes from a background of ultra-running but after a car accident in 2018 is building her way back to peak fitness and health. She is part of the management team for Aeonian Race Team.
Sil is a mum to 3 kids and is hoping to qualify for the Ironman World Championships in Kona, Hawaii.
The Production Team
Kate Bates was on the mic for the Tour de Boudicca, and being a true professional you would never hear her talk about her own impressive history with cycling. But what a result sheet she has had! Multiple World Cup and World Championship victories on the track, gold medals at Commonwealth Games, and representing Australia at the 2004 and 2008 Olympic Games.
Kate now runs a women's cycling community called Chicks Who Ride Bikes, empowering women to live active, social, adventurous lives through bike riding. A truly humble champion, she brings to the commentary a wealth of cycling knowledge from the perspective of a female who has been there and been at the top.
And myself, Anna Russell, under the guidance of Nathan Guerra (Zwift Community Live), spent most of the Christmas holidays upskilling in the art of eGames production – bringing to life the racing by pulling through multiple games of Zwift into a single production studio. Capturing all those attacks, blow-ups, and finish sprints that otherwise would just be seen by those in the race, in their suffer room, at home.
Impact for All
We have known for a while the positive impact Zwift has had on women's cycling. It provides parity in a sport that struggles IRL to have some major events broadcast at all, let alone anything close to equality in pay. As the Tour de Boudicca has shown, not only is Zwift providing great opportunity to women who want to race, but also to those who work behind the scenes.
Questions or Comments?
Share below!