Are you just getting started on Zwift, or considering a trainer upgrade? This post is for you! We've looked at the whole universe of smart trainers and narrowed the list to the best of the best.
About the Categories
We've broken this guide into three categories:
Wheel-On: affordable trainers which operate by putting friction against your back tire. These are less accurate, with less inertial "road feel" than direct drive trainers. On the plus side: they cost less than direct drive!
Budget Direct Drive: this is the most competitive category of trainers today. Direct drive trainers work with your back wheel removed and offer increased accuracy and improved feel over the wheel-on offerings. With prices ranging from $650-$900, this is where the most bang for the buck is found.
Premium Direct Drive: the cream of the crop, these trainers are built to be the best and priced accordingly. They typically offer increased accuracy and higher maximum wattage/gradient simulation than their budget brethren.
How We Made Our Picks
We made our selections using a variety of criteria, including: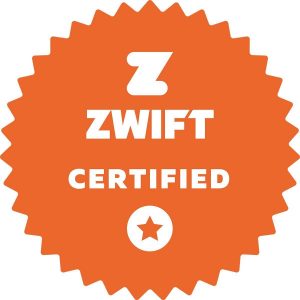 Testing and Reviews: we've read reviews from the likes of DC Rainmaker, Shane Miller (GPLama) and many others. We've also done some trainer testing ourselves.
Zwift Certification: we're only recommending trainers which are Zwift certified. This means Zwift has tested the trainer and ensured that it can:

Broadcast via BLE
Maintain at least +/- 3% power accuracy (although the Tacx Flow does not, even though Zwift says it is certified?)
Allow for spindown calibration
Support

ERG

mode
Automatically change resistance
Provide the user with a great experience

Market Research: we look at factors like product availability, the manufacturer's reputation for quality support, and more.
Price: bang for the buck is always a factor!
A Note on Pricing
Price is a major factor in our picks, but pricing can vary by country, dealer, and day of the week. You may find a good discount on a trainer which makes it a better buy over some of our top pics, so we've included some notes for each category which mention solid trainers which did not make the list. If you can find those trainers for a bargain price, consider pulling the trigger!
With all that out of the way, let's jump into our top picks.
---
Wheel-On Smart Trainers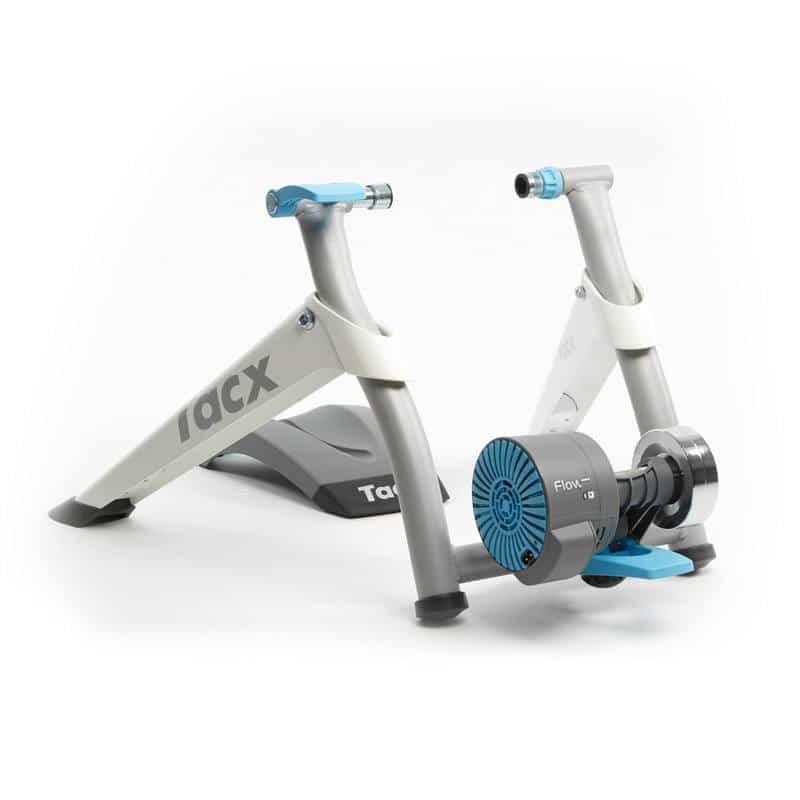 Best Price: Tacx Flow Smart ($369USD)
The cheapest smart trainer around, the Flow made our recommendation list last year as well. It's the least accurate of the recommended trainers, but you can't beat the price.
Buy now:
Direct from Garmin
Zwift
Amazon
Competitive Cyclist
REI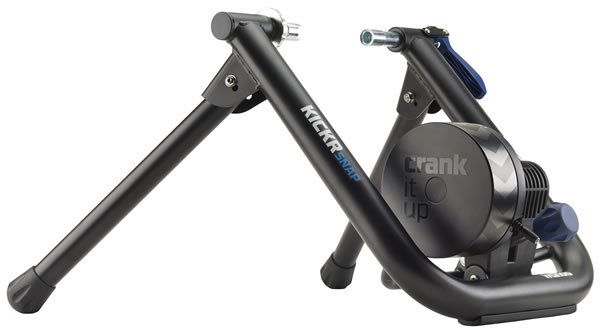 Best Feel: Wahoo KICKR Snap ($499USD)
With the price reduced by $100 from last year, Wahoo's well-established wheel-on smart trainer is the premium pick in this bracket. Its flywheel gives it a more road-like feel than other wheel-on trainers, and it's backed by a reputable, US-based company.
Buy now:
Direct from Wahoo
Zwift
Competitive Cyclist
REI
Clever Training
Category Notes
DC Rainmaker also recommends the Bkool Smart Go, but since Bkool made the decision to stop making trainers, we don't feel this is a smart buy at this time. It is clear there's a lot in flux at Bkool, and this trainer isn't even listed in their store at this time.
The Saris M2 is a decent wheel-on offering as well, but without a flywheel and slightly worse power accuracy than the same-priced KICKR Snap. Saris needs to drop the price on this trainer just a bit to make it competitive.
---
Budget Direct Drive Smart Trainers
Premium Features: Wahoo KICKR Core ($899USD)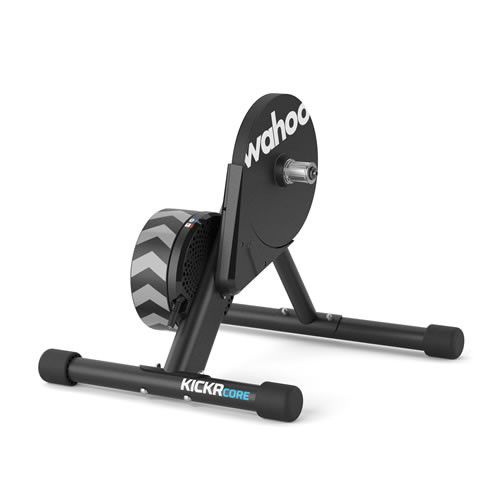 The KICKR Core is essentially a quieter 2017 KICKR. Sure, the frame is a bit different, but the internals, flywheel, and other specs are basically the same–yet it's whisper-quiet. Also compatible with the Wahoo indoor ecosystem (notably the Climb), if that's the sort of thing you care about.
Buy now:
Direct from Wahoo
Zwift
Competitive Cyclist
REI
Clever Training
Easy Value: Elite Suito ($799USD)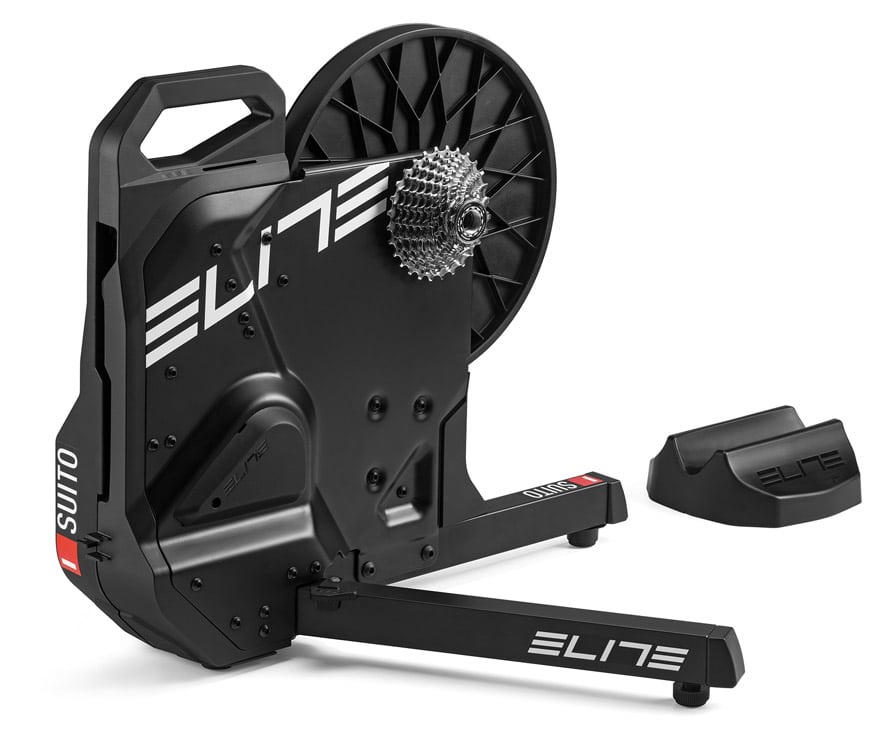 At $100 less than the KICKR Core with a cassette, the Suito delivers a lot of bang for the buck and it's ready to go out of the box. Bonus for portability/ease of storage.
Buy now:
Amazon
Zwift
Competitive Cyclist
REI
Clever Training
Budget Performer: Tacx Flux S ($749USD)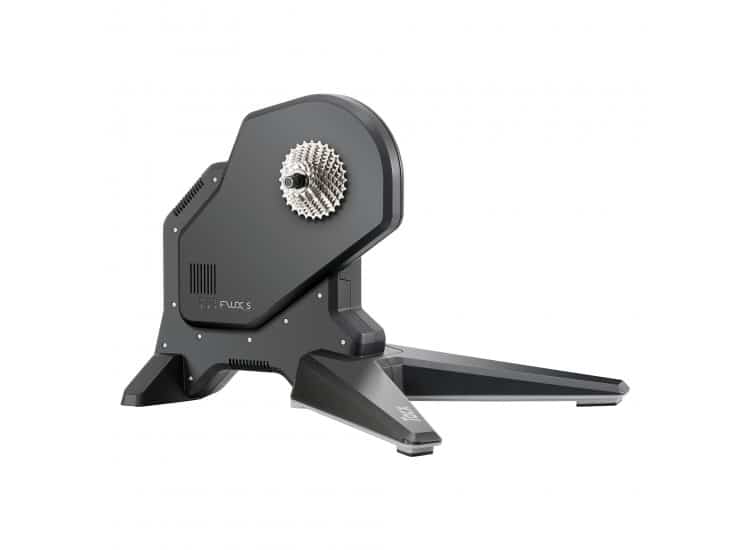 $50 less than the Suito, but without a cassette, the Flux S is a bit more solid than the Suito and also more proven after going through a few model revisions.
Buy now:
Direct from Garmin
Zwift
Competitive Cyclist
REI
Clever Training
Power Meter City
Category Notes
With a low price and solid test performance, Elite's Zumo might have made this list, if it was readily available in the US market. Maybe next year.
Elite's Direto X is a solid trainer in this category, but just a bit too pricey at $850, when you consider that the KICKR Core is just $50 more while being quieter and more capable.
---
Premium Direct Drive Smart Trainers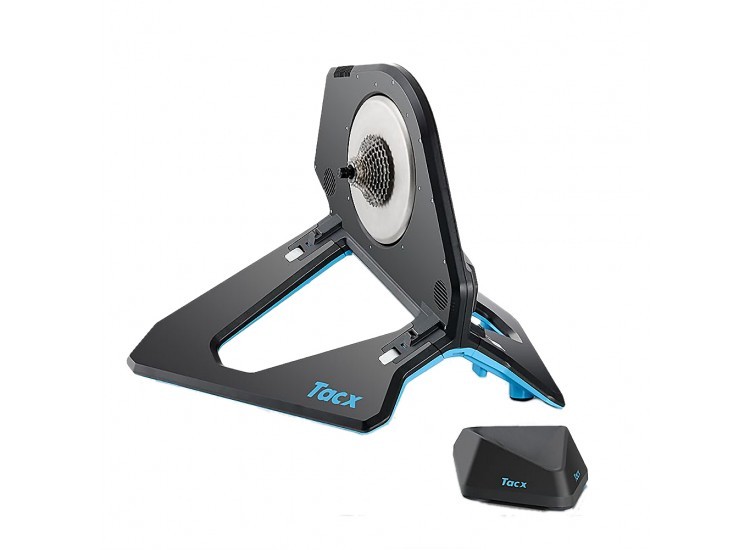 Best Accuracy: Tacx Neo 2T ($1399USD)
The 3rd generation of Tacx's Neo is the best yet, with more frame compatibility and brake power while maintaining industry-leading noise levels and power accuracy. It's also got road feel, which no other trainer can claim.
Buy now:
Direct from Garmin
Zwift
Amazon
Competitive Cyclist
REI
Clever Training
Power Meter City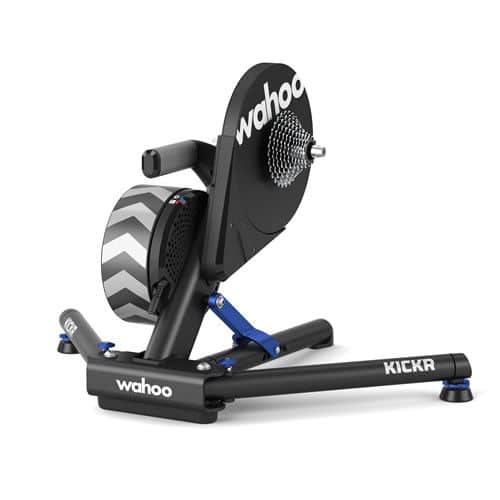 Best Ecosystem: Wahoo KICKR 2018 ($1199USD)
Far and away the most popular smart trainer on Zwift, Wahoo's 2018 KICKR version suffered some reliability issues early on which seem to be resolved. Built like a tank, with the best road feel available. Also compatible with the Climb!
Buy now:
Direct from Wahoo
Zwift
Competitive Cyclist
REI
Clever Training
Best Price: Saris H3 ($999USD)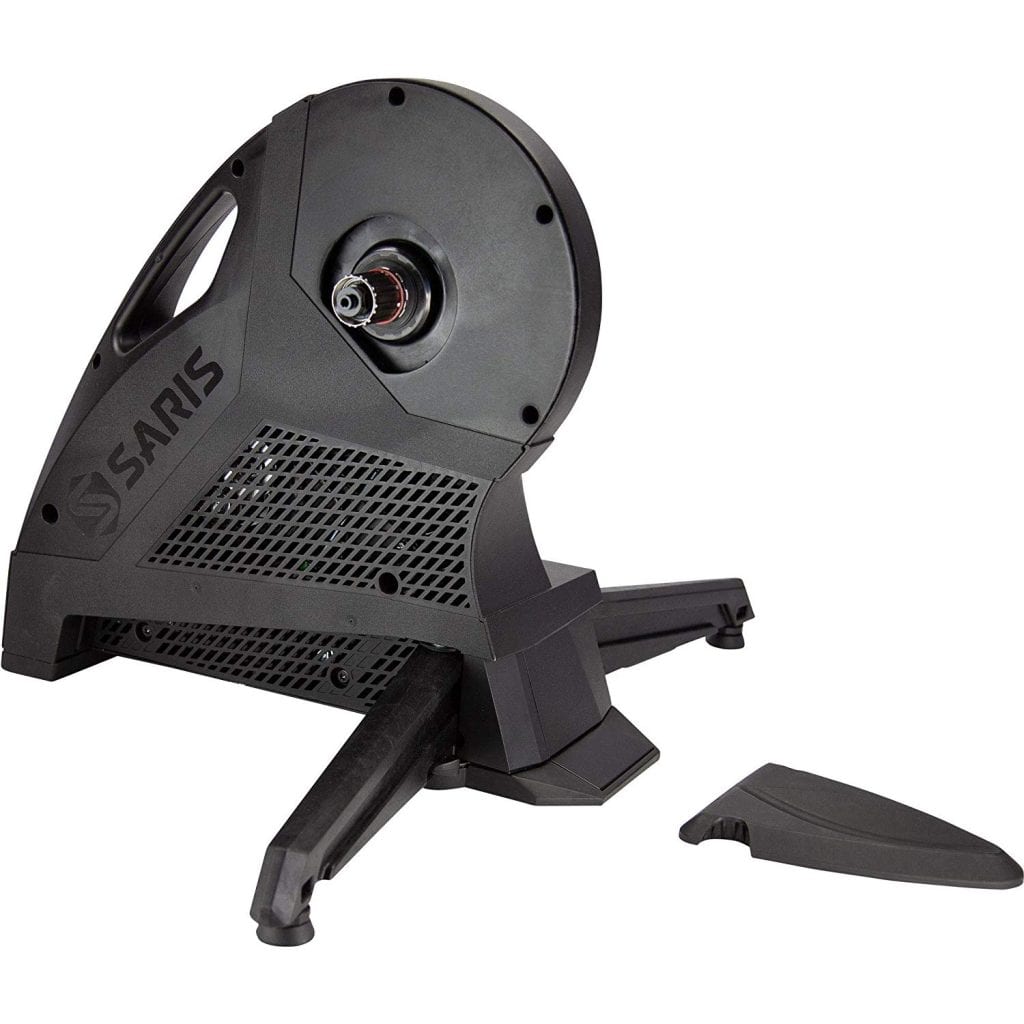 This year's most exciting new trainer, the H3 from Saris (formerly CycleOps) has performed well in tests and costs significantly less than the KICKR or Neo. Still a few firmware niggles to work out, but given its bargain price and bulletproof built this trainer has to make the list!
Buy now:
Amazon
Zwift
Competitive Cyclist
REI
Clever Training
Power Meter City
Category Notes:
Elite's Drivo II is a great trainer, but it's hard to recommend when priced the same as the slightly quieter, more full-featured KICKR.
---
Questions or Thoughts?
Share your input below!