The weather's getting warmer in the Northern Hemisphere, and many Zwifters will be taking their bikes outdoors to get some fresh air. If you won't be using Zwift for a while, what can you do with that monthly subscription, and how will your changes affect the information stored in your account?
Let's dig in and find out!
Zwift Subscription Options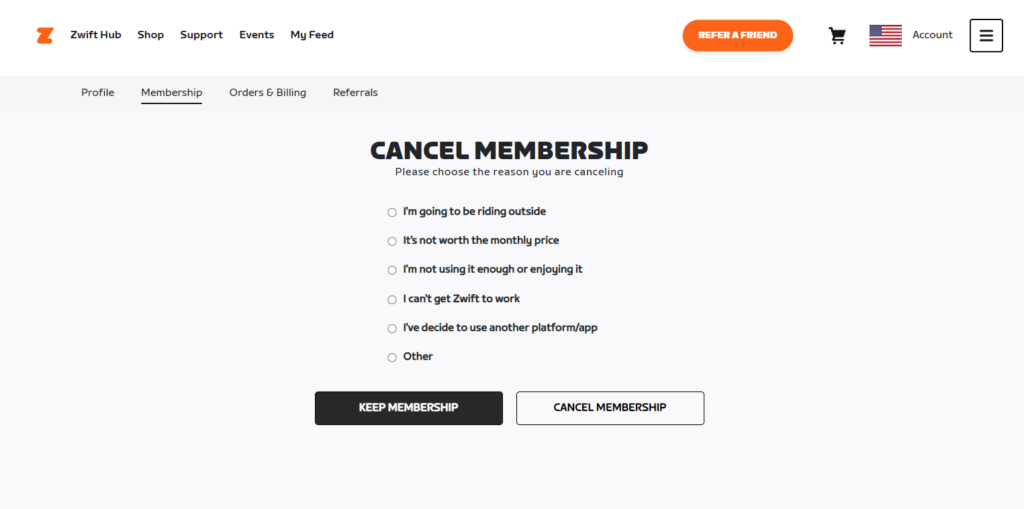 Cancel: If you cancel your Zwift account, your subscription will end at the end of your current billing cycle, and all of your progress will be saved. If/when you decide to start your subscription again, your monthly billing cycle will start on that date. When you log in, you'll pick up right where you left off. To cancel your account, visit zwift.com/cancellation and follow the instructions.
Delete: To pull the plug for good, you can also delete your Zwift account entirely. This ends your subscription immediately, removes your account and related information, and removes all your progress. To permanently delete your account and all progress, visit zwift.com/delete-account and follow the instructions.
Pause: this used to be an option, but does not appear to be available anymore.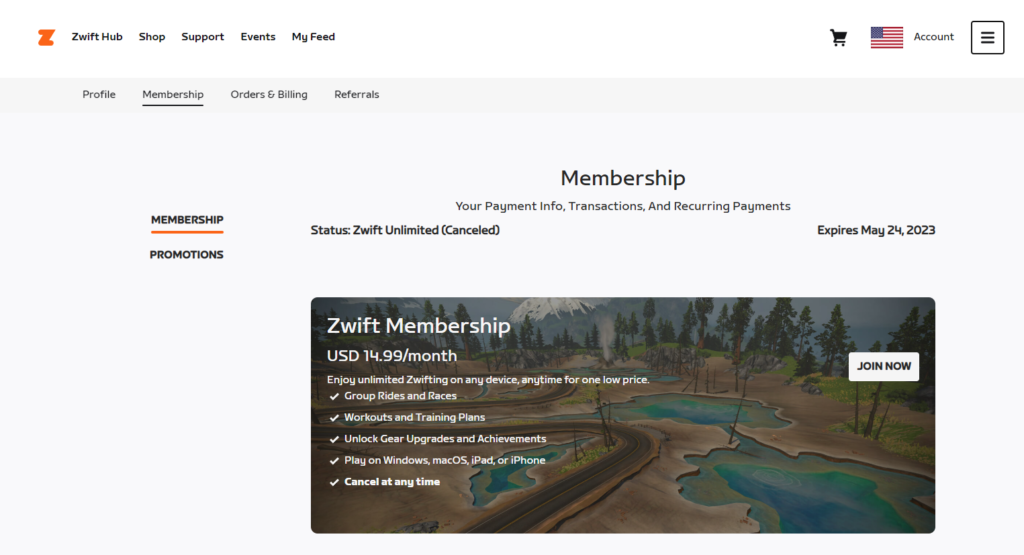 Reactivate: This only works for accounts that were canceled. Just go to my.zwift.com/join and log in, and you can restart your subscription by clicking to Join. (If you are using an iOS device or Apple TV and had an iTunes membership, log into Zwift on your device and click "Restore Purchases" at the bottom left.)
You can cancel, or reactivate your Zwift subscription at my.zwift.com/billing/membership. If you have a membership through Apple iTunes, you'll need to manage your account through Apple by following the steps at this link.