Tonight Zwift announced the launch of "Zwift Run Free Access" via a launch event in New York City (event details to follow).
While still officially a beta product, the plan is for Zwift and its community to further refine the run app with new product components and an expanded schedule of events, races, and group workouts until the subscription service roll out scheduled for late 2018. Much like Zwift's beta launch to the cycling community in 2014, Zwift Run will be free to use until the subscription service roll out.
Big Shoes to Fill
Will Zwift Run shake up the running world like Zwift has shaken up cycling? Since its beta launch for cyclists in 2014, Zwift has connected half a million cyclists in a vibrant online community. Those riders logged an average of 1 million miles per day this past January. Zwift CEO Eric Min is bullish on Zwift Run's future:
"Zwift Run is fantastic news for the fitness industry. In 3 years we've transformed the indoor cycling space by making the home 'turbo trainer' a super desirable product to own and an essential part of a cyclists training regimen. We're going to give the same make-over to the treadmill. Whether at home or in the gym, Zwift Run will make your indoor run workout experience more social, more motivating, more structured and more measurable."
Zwift Run will feature a library of training plans tailored to runners of all abilities. In addition to workouts, group runs and races are already happening daily. These events are broken down by pace, so Zwifters can find a run that best suits their needs.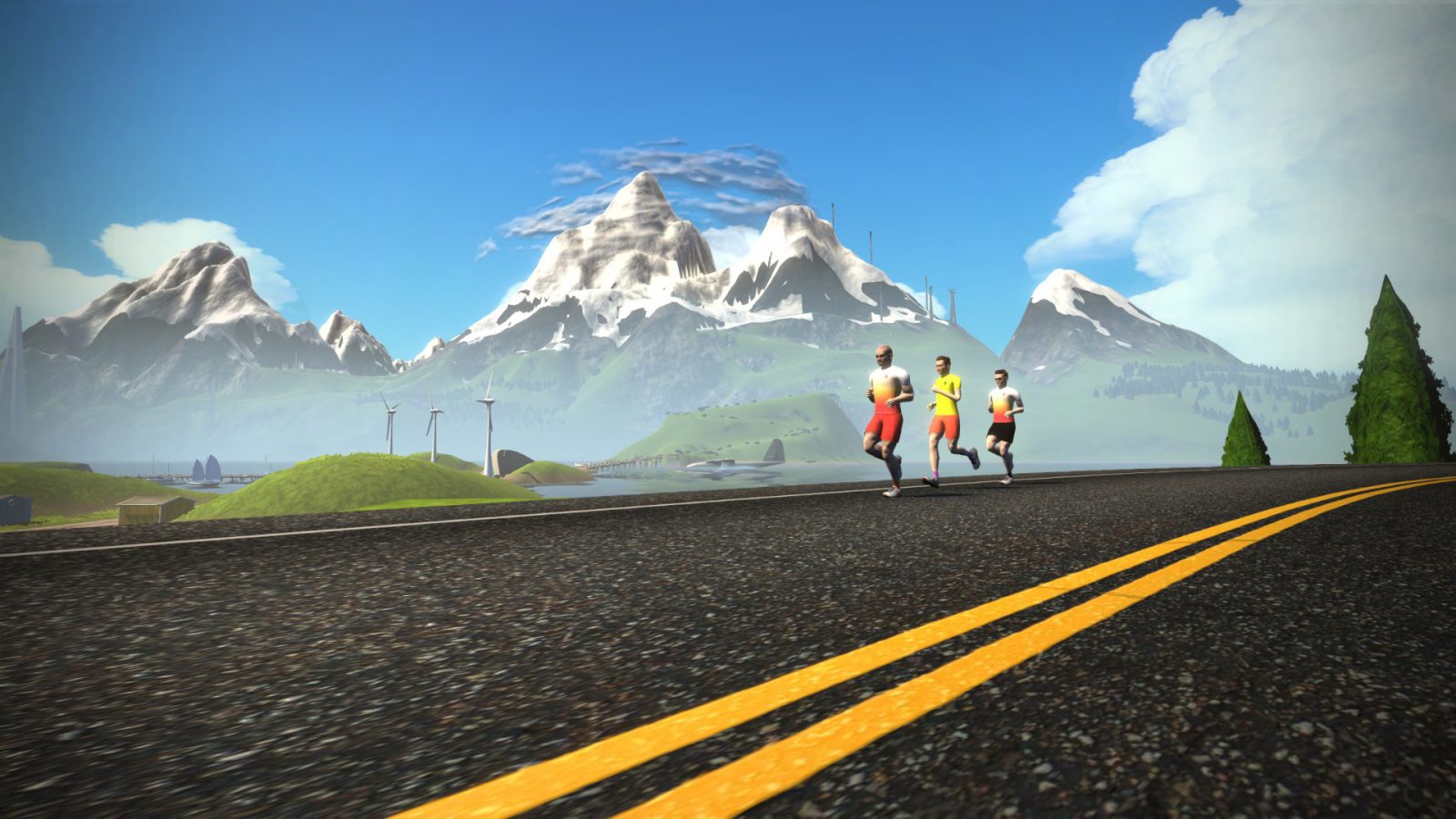 New Unlocks
Zwift is collaborating with a number of running industry brands like New Balance, Hoka and Under Armour to bring in-real-life footwear and apparel to its virtual world. These can be unlocked by accumulating running XP points or other achievements such as running your first 5k. Learn more about Zwift Run points, levels, and unlocks >
Compatibility
Most users are currently connecting to Zwift Run via footpods such as those made by Garmin, Milestone, and Stryd. An increasing number of Bluetooth ready treadmills can also connect directly to Zwift, and digital connected footwear is also part of the picture with Zwift collaborating with Under Armour on its smart shoe range.

Connect with Other Runners
Join the Zwift Runners Facebook group to connect with other runners using Zwift. Stride on!