Zwift is sponsoring a five event fondo series focused on the longer and more challenging routes available in Watopia. Two events are already completed and three events remain.
The next Zwift Fondo is Sunday, January 21st with the following events happening on February 18th and March 18th.
What makes these events great?
First is the large number of riders who participate, with hundreds of riders in each group, in each time slot. There are thousands of riders on course, so you will almost certainly have others to ride with along the way.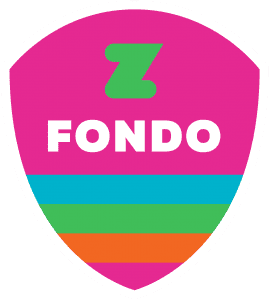 Second: the great routes. Some riders have never ventured into the more pointy routes that are featured in this series. Pick any one of the group options and challenge yourself to ride higher and further than you have in the past.
Unlike other events in Zwift, the A, B, and C groups of the Fondo don't correspond to rider strength or fitness. Instead, they correspond to route and distance options. You have three to choose from:
Gran Fondo / A Group = 2 laps of Watopia Pretzel (89.8 mi / 144.4 km)
Medio Fondo / B Group = 1 lap of Watopia Pretzel (44.9 mi / 72.2 km)
Bambino Fondo / C Group = 1 lap of Watopia Three Sisters (30.0 mi / 48.3 km)
Third, many riders who completed the various Fondo routes remarked at how great it was to have all those riders together. It made taking on the challenge of these events much more manageable and even fun.
Kits and Prizes
Finishing a Zwift Fondo unlocks the special kit for that event.
Need more incentive to join the Fondo rides? How about a chance to win a free bike? Complete 3 out of the 5 Fondo events for an entry into a drawing for Canyon bike. So even if you missed the first 2 events, you can still ride the remaining 3 events and get your ticket into the drawing.
How to Join
Use the Events section of the Zwift Companion app, and the "Fondo" filter to easily locate the rides. Select your Event Time and Group/Route/Distance for the event.
There are two time slots to choose from based on your schedule/location. The early one is intended for European riders and the later one is intended for North American riders. Choose the time that works best for you, regardless of your actual location.
Click the link below to see more info and see the events listed in your time zone.
http://www.zwift.com/events/series/zwift-fondo-series-north-america-and-europe/