UPDATE: Zwift HQ now manages the Zwift events calendar, which can be found online at zwift.com/events and also via the mobile link app. The Teamup calendar explained below is used much less, and only for events not listed on the official calendar.
---
Zwift doesn't yet have a built-in calendar tool, so the community has developed their own methods for organizing group rides. The Teamup calendar is the most used tool, while the Zwift Riders Facebook group is used by some organized who want additional exposure.
Teamup Calendar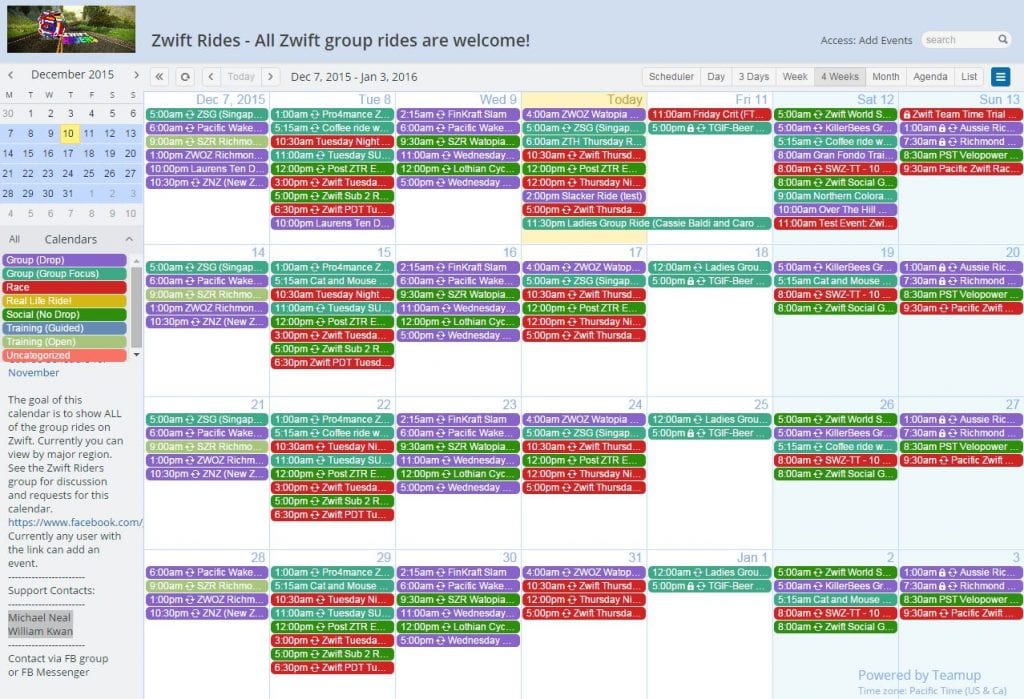 Pros:
Anyone can see and edit events (not just Facebook users)
It's easy to add this calendar's data to your tool of choice (for instance, your iPhone) via the iCal feed
Repeating events are supported
Events are color-coded by ride type (Race, Group Ride, etc)
Cons
Many Zwifters don't realize it exists
Zwift Riders Group (Facebook)
facebook.com/groups/zwiftriders/events/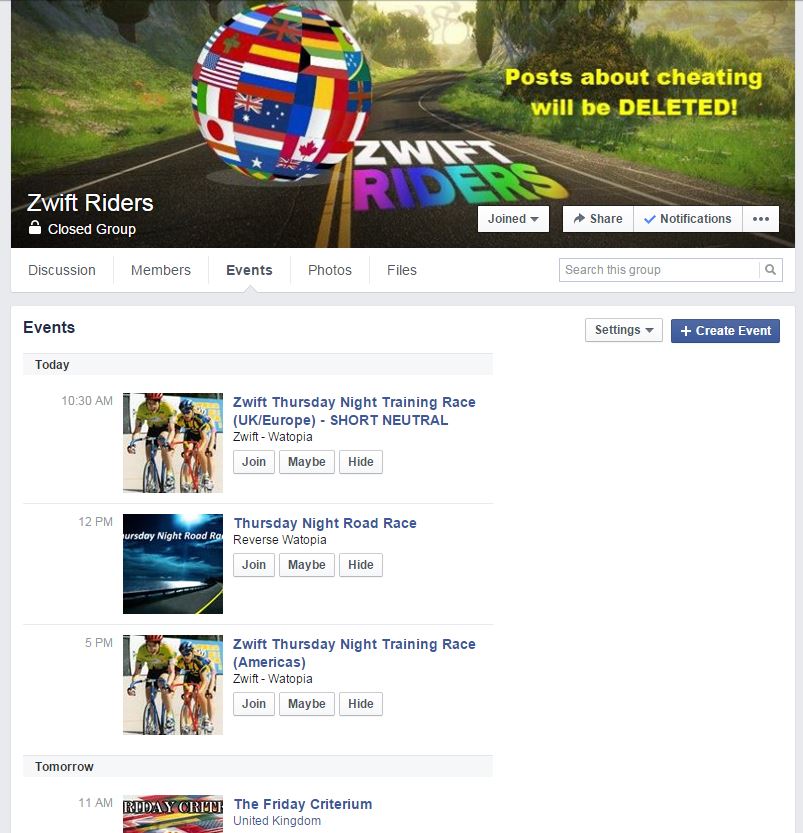 Pros
Organizers can brand their event with a snazzy masthead
Riders can RSVP so organizers have an idea who is showing up
Events are be easily shared with the Zwift Riders group
Comments/discussion can be posted for each event
Cons
No repeating events, so each ride must be entered separately
No iCal feed, so you can't feed the events into the device/interface of your choice
The Verdict
For me, the Teamup approach wins. But when I post my Pacific Wakeup Ride (PWR) it goes on both calendars for maximum exposure. Until Zwift develops an internal calendar tool, this is the approach I recommend for all ride organizers.