Australians Neve Bradbury and Jay Vine were announced as the winners of Zwift Academy Road 2020 Saturday following a week of intense finals competition and a live-streamed finale.
It's life-changing news for both riders, as they've earned contracts with UCI Pro teams for the 2021 season: Neve with CANYON//SRAM, and Jay with Alpecin-Fenix.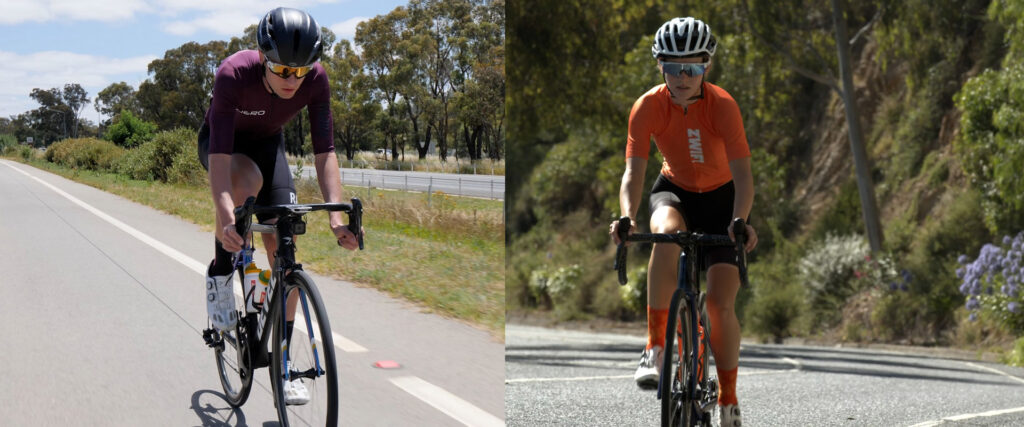 About the Finals
This year's finals were very different from past years, since the finalists were unable to travel to team camps due to COVID restrictions. All competition took place from each finalist's home location, with each finalist completing ramp tests and demanding workouts both on Zwift and outdoors.
Contenders faced daily challenges, including the unenviable challenge of trying to chase down Kasia Newiadoma and Mathieu van der Poel on Zwift and 'speed dating' with their prospective new teams. The finals culminated in Saturday's live show hosted by Matt Stephens, in which the finalists competed in two separate races – a points race in Yorkshire and a TT in Bologna.
Watch the live show:
While Zwift was careful to say that Saturday's live finale's race results wouldn't be the final decision maker for the pro contracts, both Jay (25 years old) and Neve (18 years old) won their Bologna TT races in commanding fashion. (Technically Jay didn't win, since his trainer lost connection just seconds from the line. But he was well ahead when it happened.)
In the men's points race, community veteran Lionel Vujasin's commanding performance put Jay in 2nd place, while Neve took first place by the smallest of margins, beating Kate McCarthy by one point.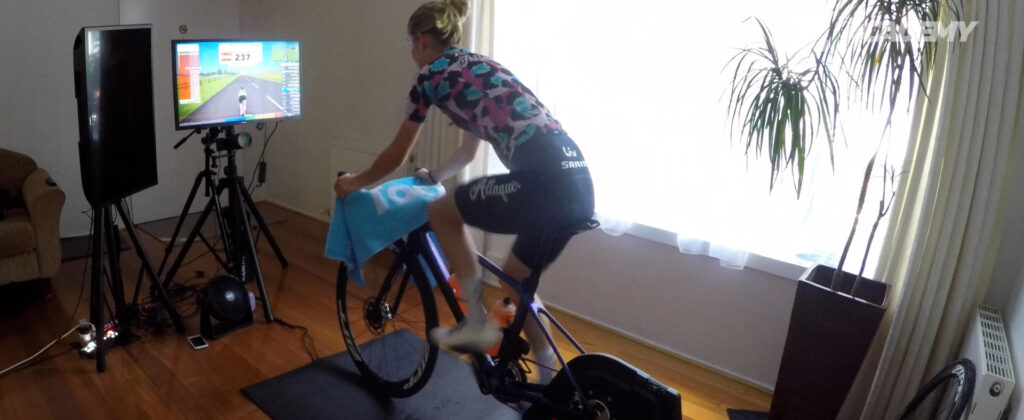 Quotable Quotes
"I was stoked to make it to the finals in the first place," said Bradbury from her home in Melbourne. "After the first day I wasn't sure how I was going to go, but as the week went on I started to feel more positive. It's so exciting. I'm stoked to have a coach, to use all of the equipment, and just to experience as much as I can. I know there's a lot to learn and improve on but I'll just try to help the team as much as I can".
"I'm ecstatic!" says Vine. "I didn't think it was going to happen this year, this is just incredible. I just had to focus on giving as good as I could and make no mistakes. I can't wait to get over there to Europe – when do I start?! It's incredible. I don't know what I can say… when can I start?"
CANYON//SRAM Racing Team Manager, Ronny Lauke: "The Zwift Academy has proven over the last years that it identifies raw talent that has the ability to become one of the best in the sport. The recent winners have shown with their impact on road cycling and results⁠—Women's World Tour top ten performances, podiums at UCI races, national champion titles⁠—how much credibility the program has. In 2020, the Zwift Academy finals were extremely challenging. We had five finalists and all had their own strengths. The level of competitiveness amongst them was very demanding. Neve stood out with her very consistent results and best performances throughout the week. We are looking forward to working with her in the team environment."