Just announced – an innovative and fun approach to Zwift workouts!
Beginning this Friday, August 20th, Nathan Guerra at Zwift Community Live and USA's Rio 2016 Gold Medalist Kristin Armstrong will be hosting the first of 6 live weekly workouts at 7pm CEST/6pm BST/1pm EDT/10am PDT.
See Workout #1 event details at zwift.com/events/view/2247764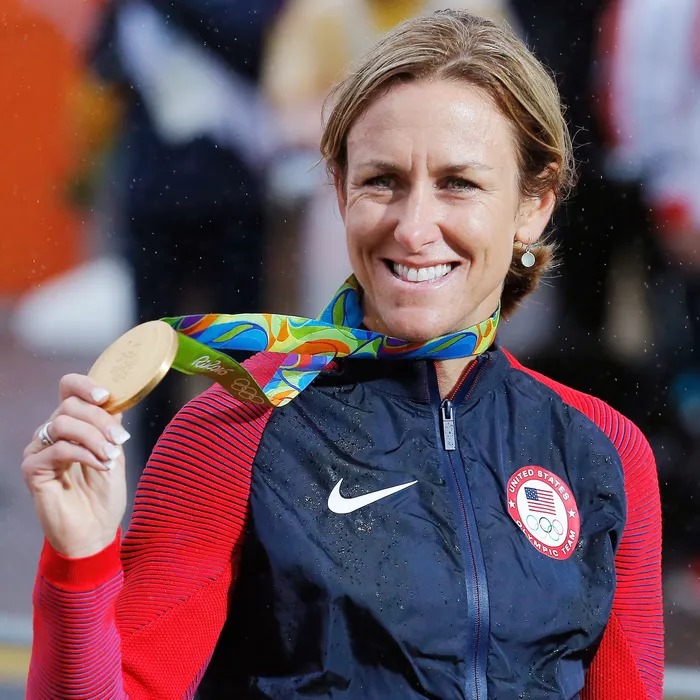 To get the most of the workouts you'll want to tune into Zwift Community Live on Facebook. YouTube or Twitch for live coaching, tips, and tricks from Kristin and Nathan.
Interaction within the game will be minimal from Kristin and Nathan, so make sure you are watching live so you can ask questions and join in with others who are taking part in the workout!
Rubber banding will be turned on for these group workouts so as long as you are pedaling you will be kept with others in the group.
Here are details on the first two workouts…
Week #1: Threshold to VO2 3-Step Ramps

This week we are going to spend time in our threshold zone; however, we also will dip into our upper Zone 4 and Zone 5 VO2. This workout will help simulate the demands of racing, group rides, and events that you may be preparing for. Our time will be spent between 90%-115% of our threshold, Zone 4-5.
Week #2: the Game of Over Unders

During today's ride you will take your power OVER threshold and back to UNDER threshold. The hardest part of an over-under workout are the under – your success on these will come with practice and fitness. The fitter you are the more you can nail the under power target. If you are having a tough time with the unders please decrease the under expectations. The key is we are able to continually work the overs as best we can. This may mean instead of going to 90% of FTP on unders you bring it to 80%… as long as you hit the overs you are good to go! Over time you will be able to get closer to the under power goals. Hang in there!
Questions or Comments?
Post below!