If you've been on Zwift in the past few days you probably noticed that Christmas is in the air. Santa is flying around Watopia, the trees are decorated, and ugly Christmas sweater kits are showing up in the peloton!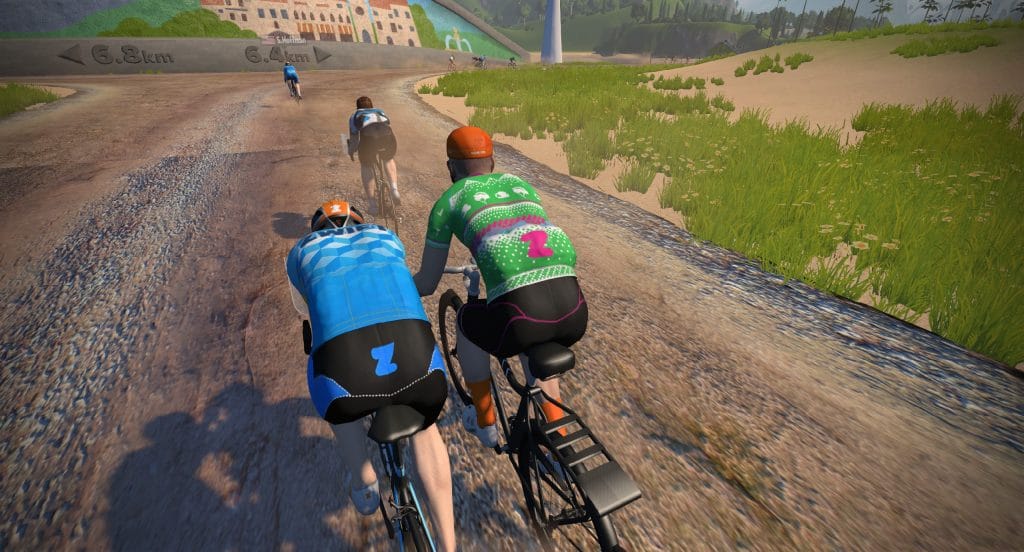 Finding Your Ugly Christmas Sweater
Everyone has the ugly sweater kit in their Zwift closet–it's just hidden behind the default grey Zwift kit! While Zwifting, hit "T" on the keyboard (or visit Menu>Garage), then click "Jersey" to change your top.
Click the default Zwift kit (grey with orange Z) then dash away, dash away, dash away down the road!