The latest episode of WoZ is out, covering all things great and beautiful in our favorite virtual world.
It includes the always-interesting "Inside Line" segment (watch it here) featuring Zwift's Lead Game Designer Wes Salmon. In this episode, Wes shows us a preview of the upgraded Route Selector screen which includes two much-requested features: a badge completion indicator and lead-in details!
Here's what the screen looks like: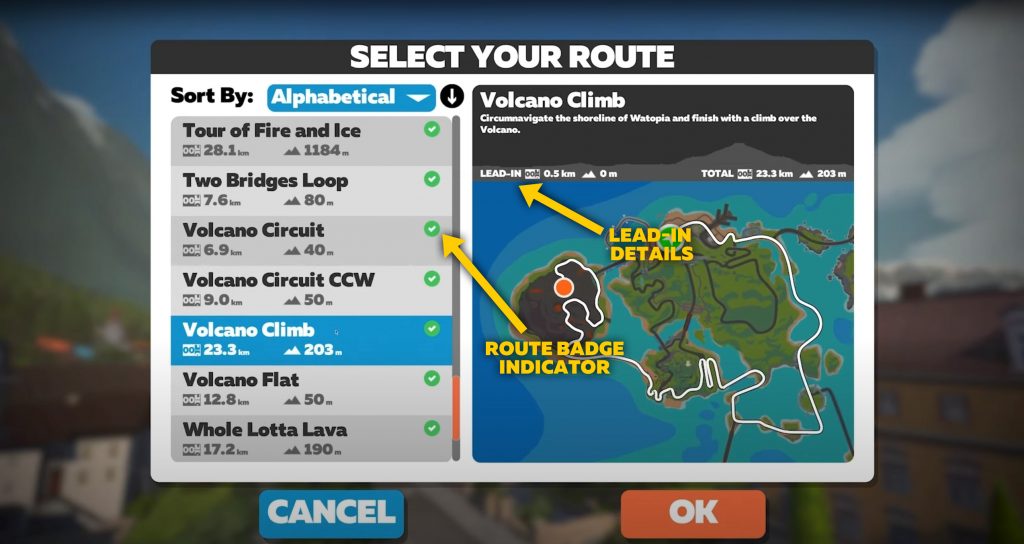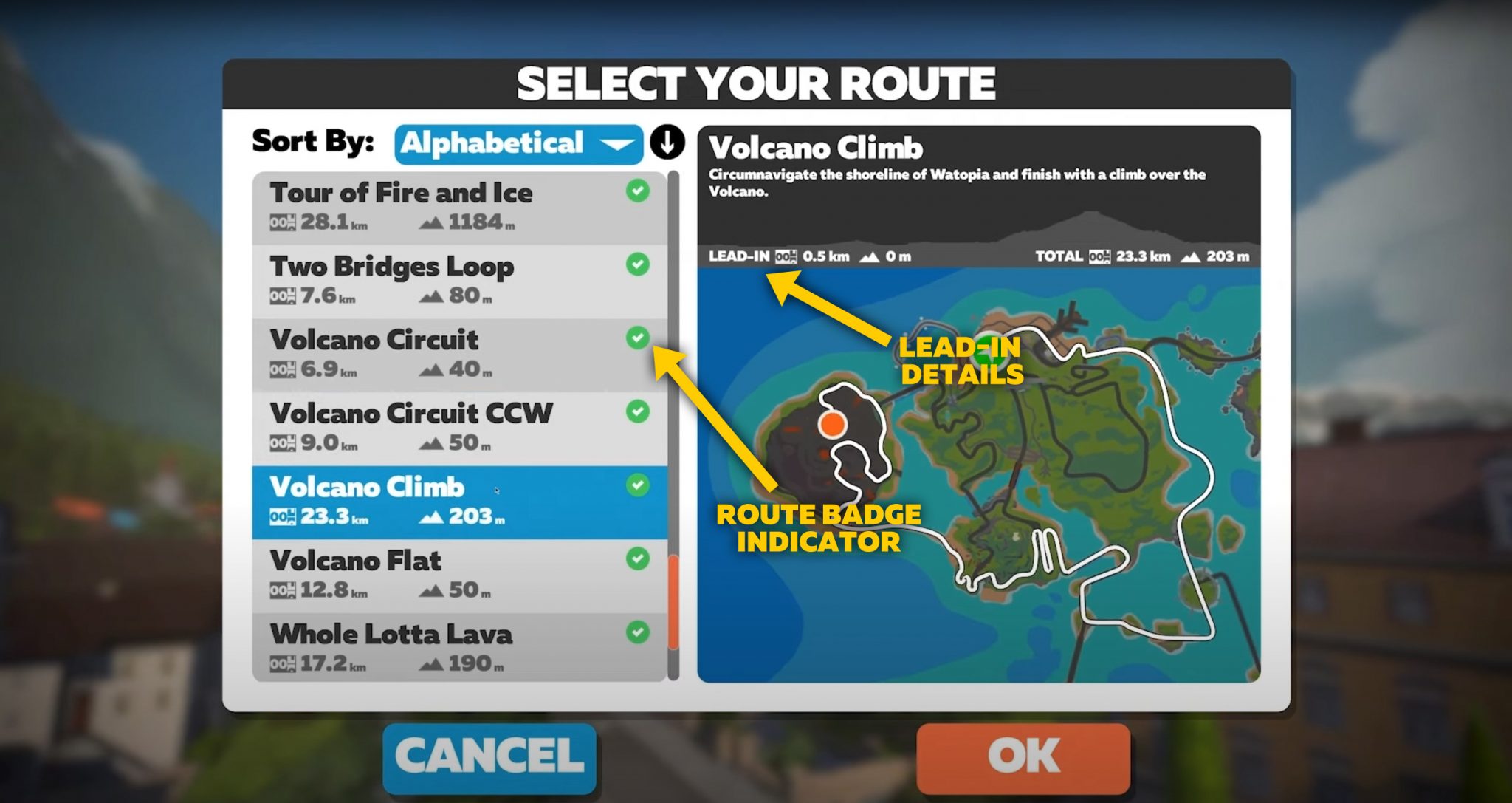 Along with this fun peak into future Zwift, host OJ Borg also brings us:
OJ's gravel challenge update: 7:47
Workout of the Week details with Shayne Gaffney: 11:53
The Feed Zone: 12:59
ZRL Community Division highlights: 15:23
Beach Island Loop Pride Ride recon with Lea Davison: 20:10
and more!