Today Zwift is flipping the switch to go live with their reorganized workout library, simplifying its organization and reducing the number of workouts by removing those that are similar to each other.
(Not seeing the reorganized library? Be patient – it is supposed to go live today, but we don't know a precise time.)
The main workouts screen has received a welcome reorganization. It's now a much shorter, goal-oriented list of collections:

There are only 14 collections listed, compared to 58 before the reorg. Clicking a collection brings up all the workouts it contains: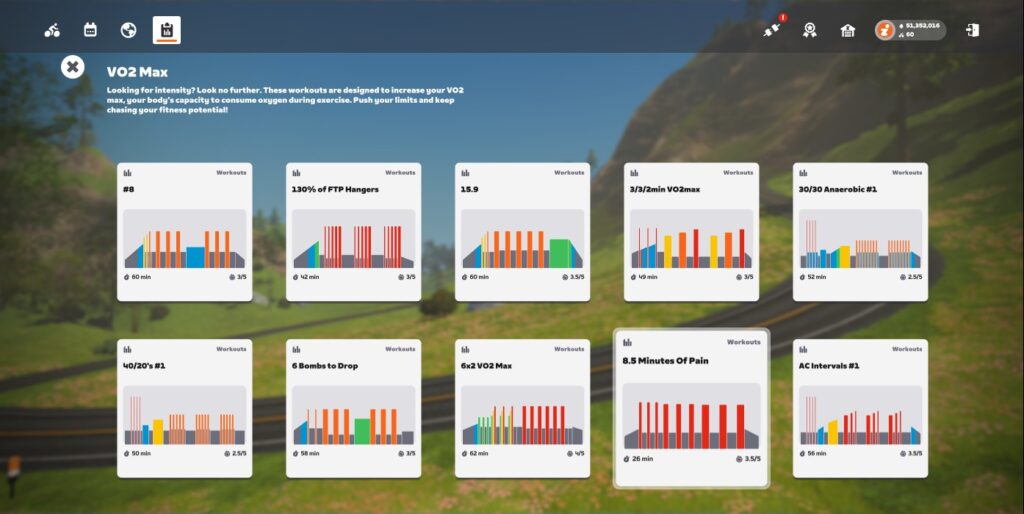 Download Legacy Workouts
Did a favorite workout of yours get removed in the reorg? You can download a ZIP file from Zwift containing all the legacy workouts:
To use the workout, you'll need to unzip the file and copy the workout to your custom workouts folder (learn more).
Our Workouts Wishlist
The collections re-org is a step in the right direction for sure. But what else could Zwift do to make the workouts library more useful? Here's our shortlist:
Favorites: let us mark workouts as favorites, and make those available under a particular collection or left-hand menu item. This list could even be auto-generated based on our workout history.
Search by title: sometimes we know the name of a workout, but don't know where to find it. A quick alphabetical search for full title search would be handy.
Questions or Comments
What do you think of Zwift's workout reorg? What's your top feature request when it comes to Zwift workouts? Share your thoughts below.