Team Fearless has announced they are once again hosting their Annual Women's Team Championships! Now for the sixth year running, this race can be called a true Zwift December classic.
This highly anticipated endurance event isn't your average race. Meant to test your resilience and endurance with a longer distance than your average Zwift race, this race is one of a kind. Even better: each category gets to crown its own champions, so this race is for all ability levels.
Last year Fearless hosted 700 participants for this special one-day event. That's special for ladies, who know it's not very often you get to race with over 100+ ladies in every single category! This year looks to be bigger and better, racing on Makuri Islands.
New this year is an advanced points system, where sprint and QOM points are not necessarily related to 'first across the line'. This ensures that ALL team members can contribute to the overall team win.
Date and Time
The race happens Saturday, Dec 10 2:30 PM EST (7:30 PM GMT, 11:30 AM PST, Sunday Dec 11 6:30 AM AEDT).
Route Details
This year's race will be held on the Neokyo All-Nighter route (Makuri Islands), with a different number of laps based on category.
Cat C/D will be completing 2 laps (48.7km/30.3 miles), with A/B doing 3 (73km/45.4 miles).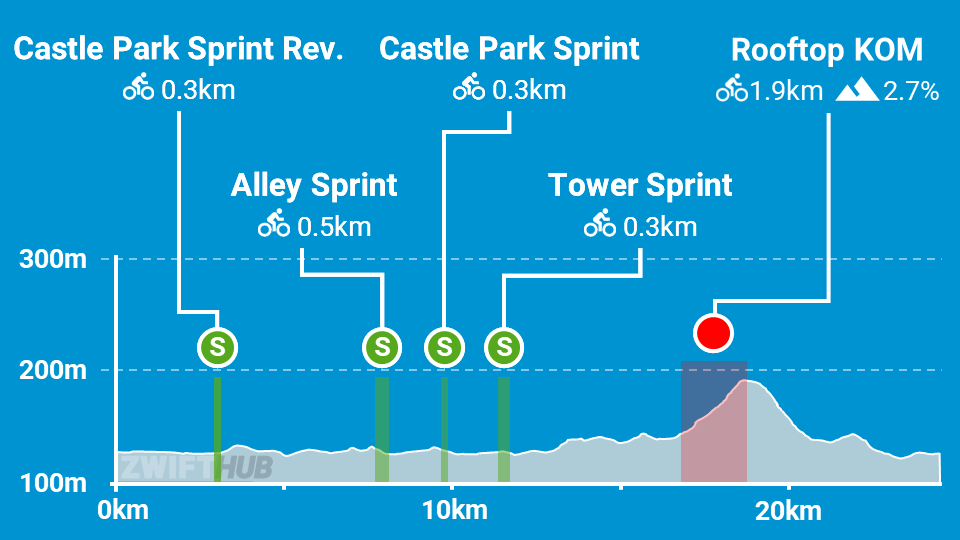 Race Categories
A: 3.7 w/kg FTP or higher
B: 3.20-3.69 w/kg FTP
C: 2.5 to 3.19 w/kg FTP
​D: 2.49 w/kg FTP and under
The Teams
Teams will consist of 3-5 women working together to get their team across the finish line.
While only the top 3 finishers' points (per team) are counted, every racer matters as their placements "steals" points from those below them (see the rules for a full explanation.)
If you aren't already on a team you're encouraged to be proactive and reach out to a Zwift team of your choice.
Team Fearless will be utilizing WTRL's RacePass system for the race and all teams MUST be registered in order for their riders to access the event as the races are not joinable any other way.
Broadcasting
This race will be broadcast by Nathan Guerra on Zwift Community Live.
Final Details