March is Women's History Month and March 8th is International Women's Day, so Zwift has organized a slate of events led by superstars (teams and individuals) in our amazing women's community.
The goal, Zwift says, is to "connect women in Zwift and introduce them to the great experiences that happen all year round."
International Women's Day

This is the key day of the month, and Zwift has organized Women's Celebration Rides on a near-hourly basis led by superstar ladies. There are also four special Women's Celebration Runs on the calendar.
Rides are for ladies only, and last for 45 minutes at a 1.5W/kg pace. Courses vary throughout the day. Runs are open to men or women.
Notable ride leaders include pro riders Ayesha McGowan, Neve Bradbury, and Ashleigh Moolman Pasio, as well as community stars like our very own Monica Schlange!
See all the IWD events at zwift.com/events/tag/iwd2023 >
Women's History Month

Zwift is spotlighting women's clubs throughout this special month. The five Featured Clubs in the Companion app will be a rotation of women's clubs, and public women's club events will be visible on the main calendar, designated by a special event header (below).
Some of these events are for ladies only, while others are open to all.
See all WHM events at zwift.com/events/tag/whm2023 >
Kit Unlock
Finish any International Women's Day or Women's History Month event and you'll unlock the Women's Celebration Kit. (This is the same kit that was unlocked in last year's events, FYI.)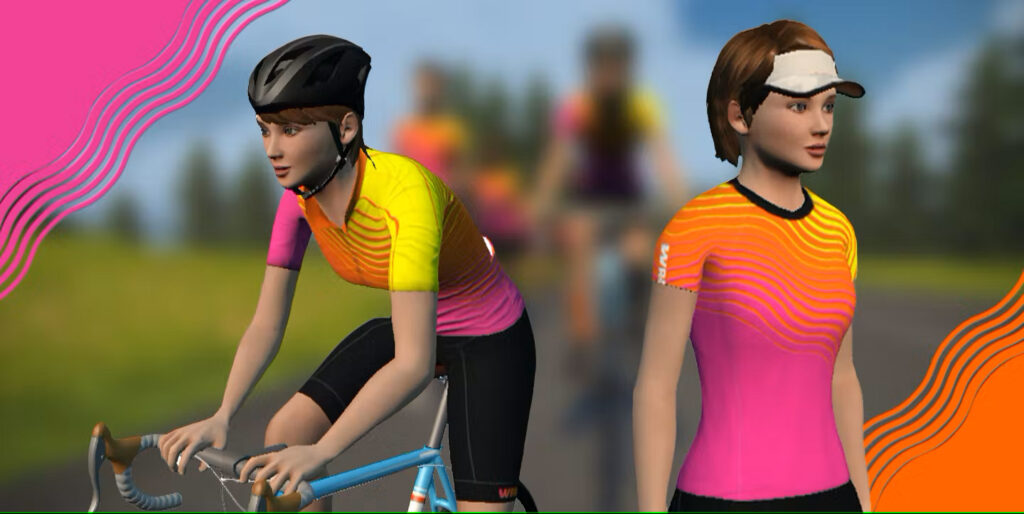 Questions or Comments?
Post below!